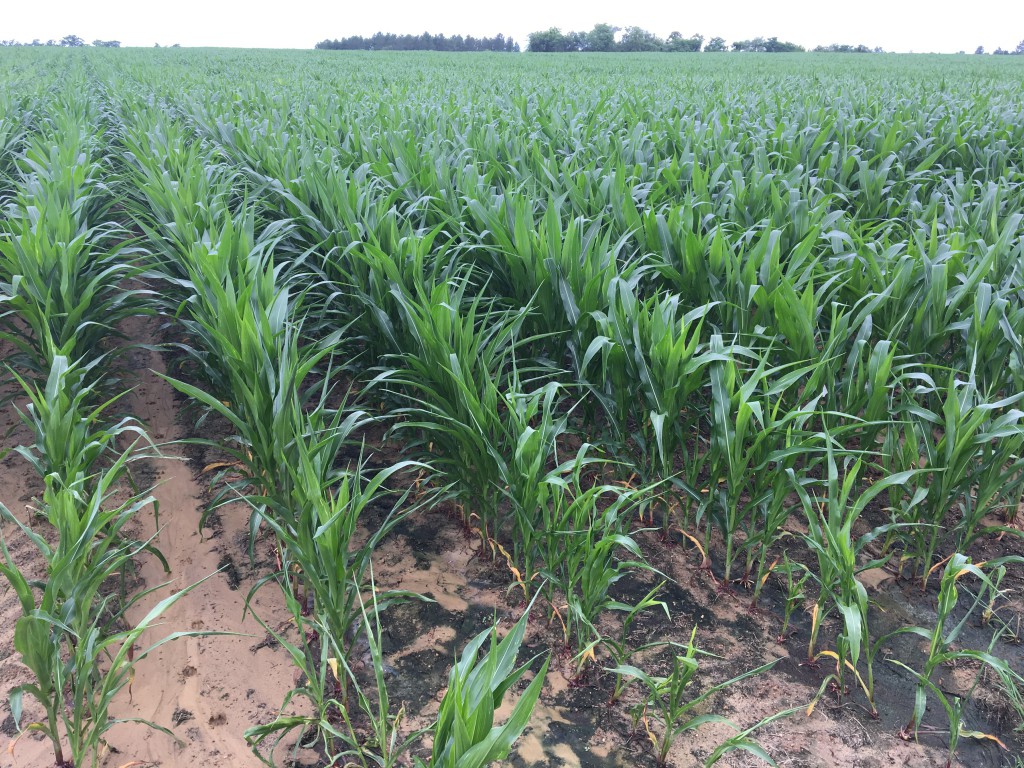 This is what our corn looks like in the field right now. Some in the county is already tasseling. I'm mostly seeing little spots of herbicide drift. This is from the gramoxone we put behind the planter. It won't hurt the corn.
Southern Corn Rust has also not been found in the state yet.
In Irwin and Seminole Counties, a little Northern Corn Leaf Spot (Bipolaris zeicola) has been found. This is different from Northern Corn Leaf Blight. UGA Extension Pathologist Dr. Bob Kemerait has this to say:
I am seeing a fair amount of NCLS in the lower, sometimes senescent leaves. Typically this is only cosmetic and does not need to be treated with a fungicide.
Here is a photo of Northern Corn Leaf Spot from Retired Seminole County Agent Rome Ethredge: