We are starting to plant watermelons this week for most of our crop. Most plants came out this week. We're finishing laying plastic through most of the week as well.
For the melons transplanted a week ago, they are all looking great. Turner County Agent Will Gay, UGA Vegetable Pathologist Dr. Bahbesh Dutta, and I look at alot of fields on the Turner/Wilcox line. There is very little disease as well as common injury from salts.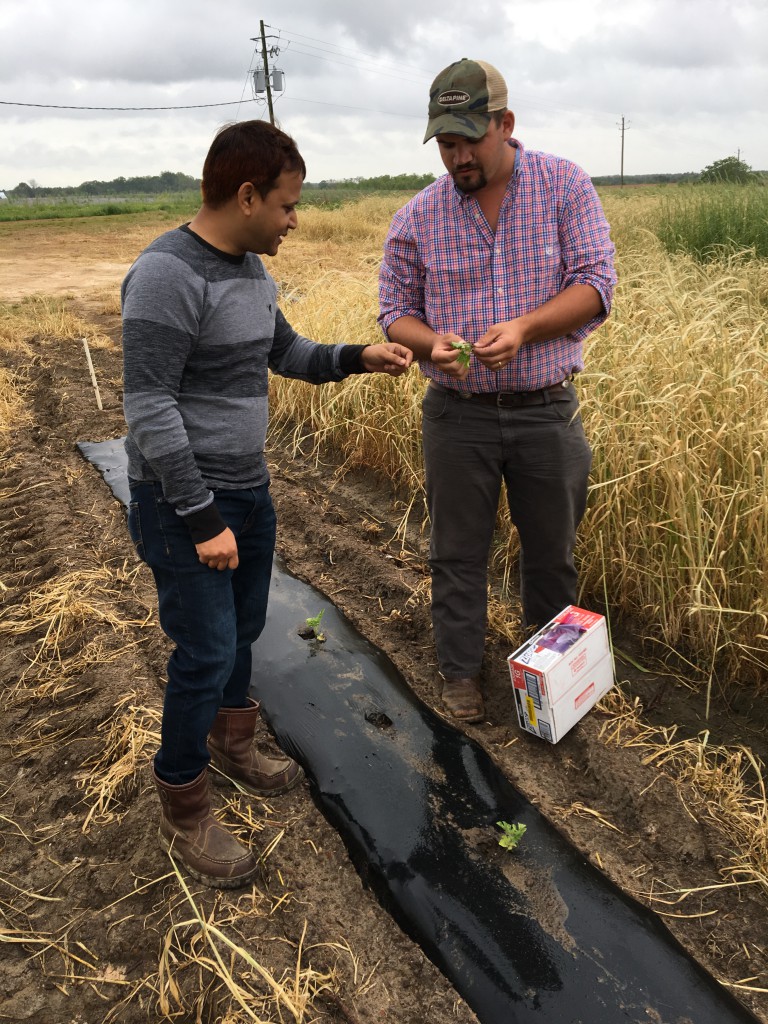 Soluble Salts
The most common thing we are seeing on the plants are is a little necrosis on the leaf edge from salts collecting in the plants as the green house lets them dry out before transplanting. It's mostly in the lower leaves right after the cotyledon, nothing to worry.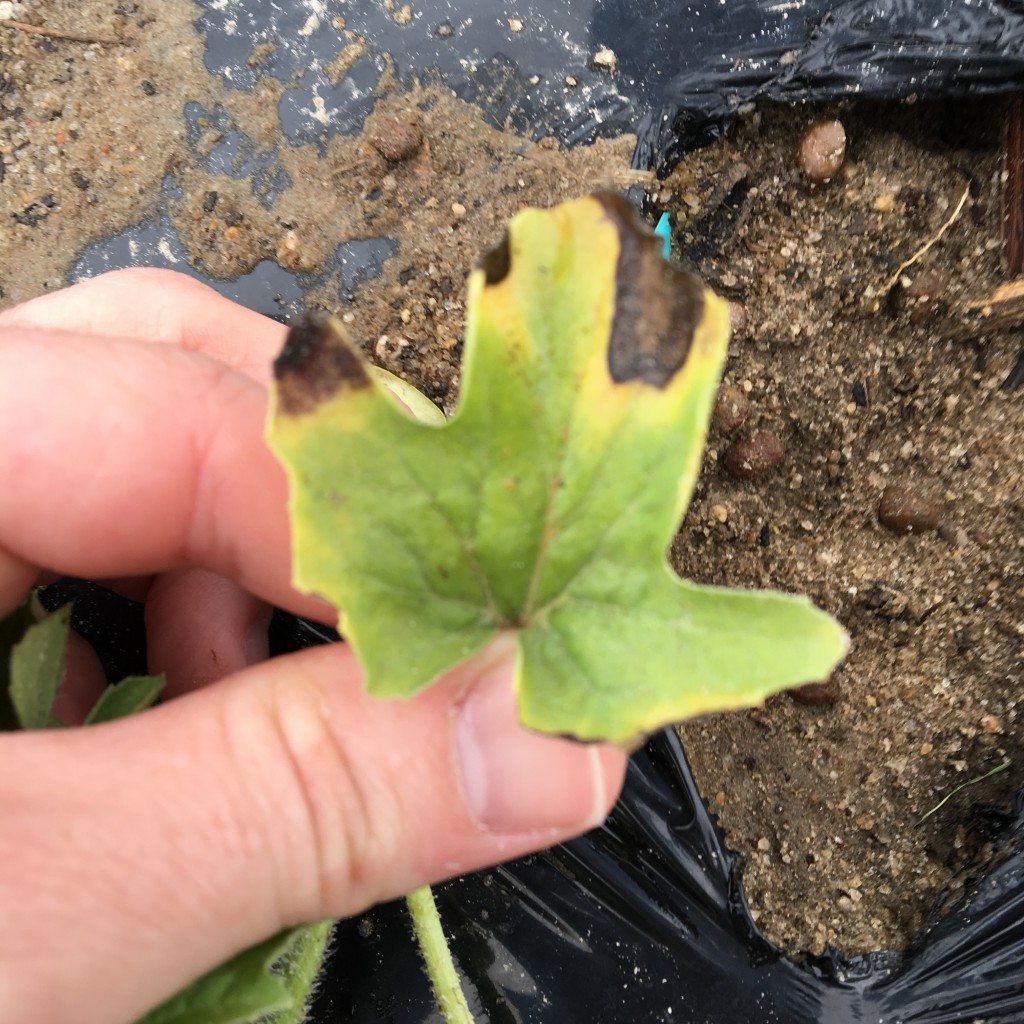 Splitting Stems
Will told me about some splitting stems he had seen before I looked at our melons in Wilcox. Here is a picture of one. It just comes from normal up and down temperature changes in the green house.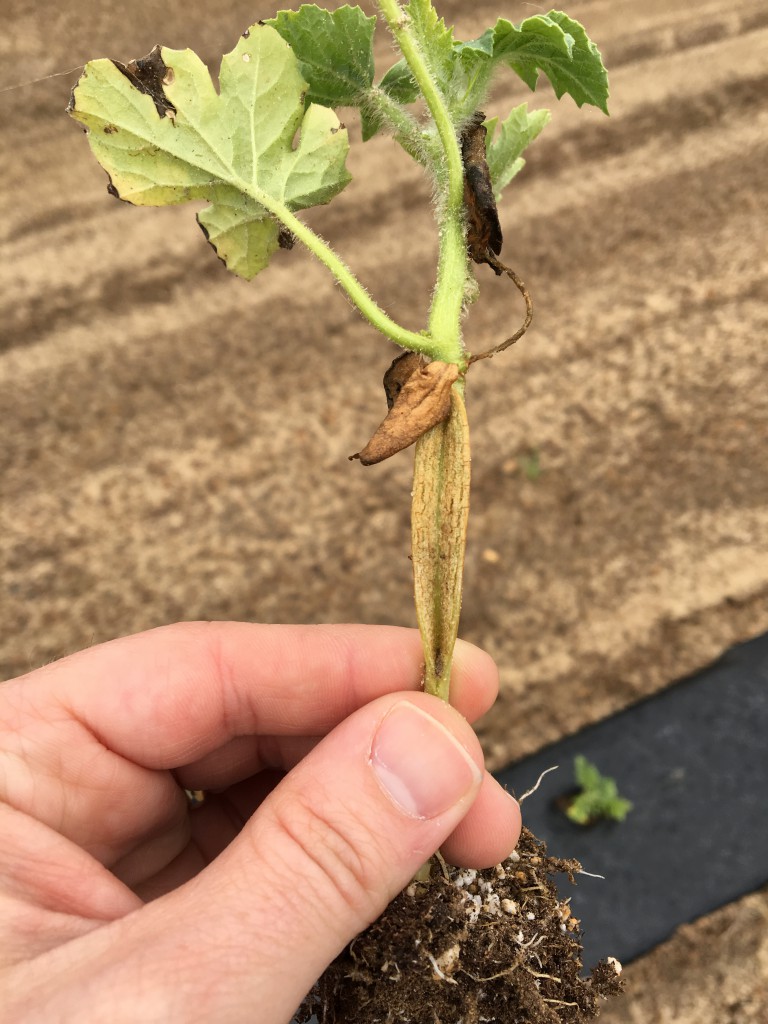 Disease
Of course gummy stem blight is the pathogen we keep an eye on. Right now there are only a few hits of gummy in the field and nothing abnormal. As a matter of fact, most gummy we see is dried up on the leaf, no picnidia found.
Youll see a couple of plants with a water-soaked stem which were likely hit by pythium, nothing to worry.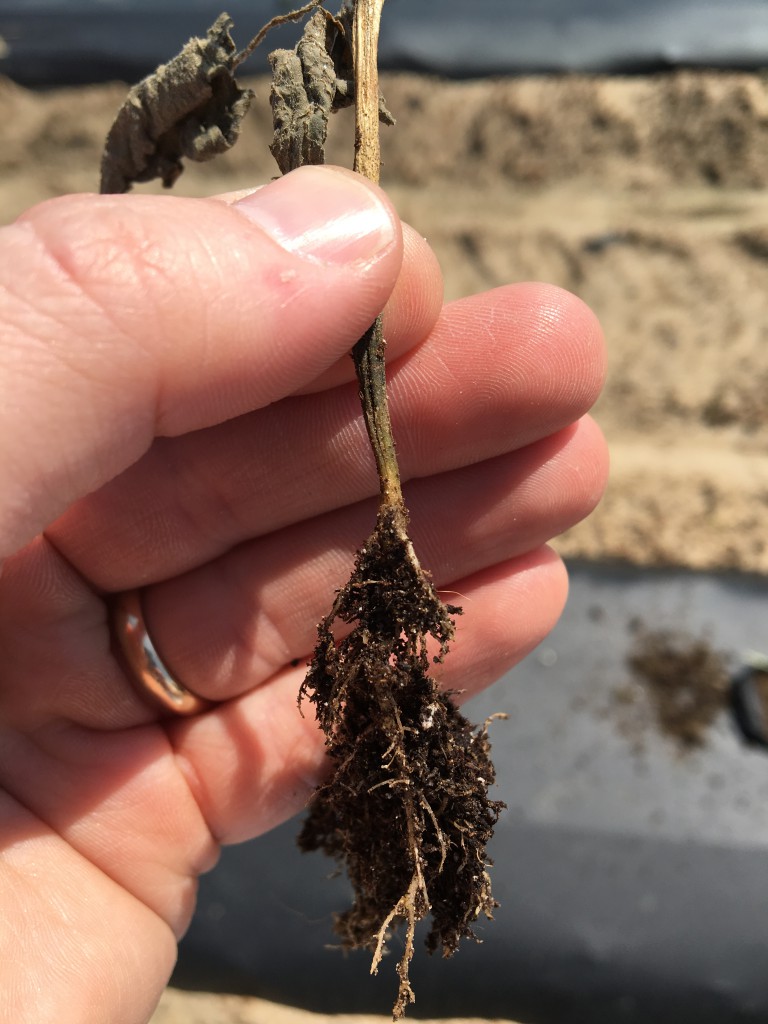 Up until now, there have been mostly sunny days, so our fungicide programs should have no issue controlling gummy.
Seed Corn Maggot
We saw even fewer plants hit with seed corn maggots. The plant will look like a dead pythium plant but when you look at the stem, it looks different. You can tear into the stem and find the white fly larvae.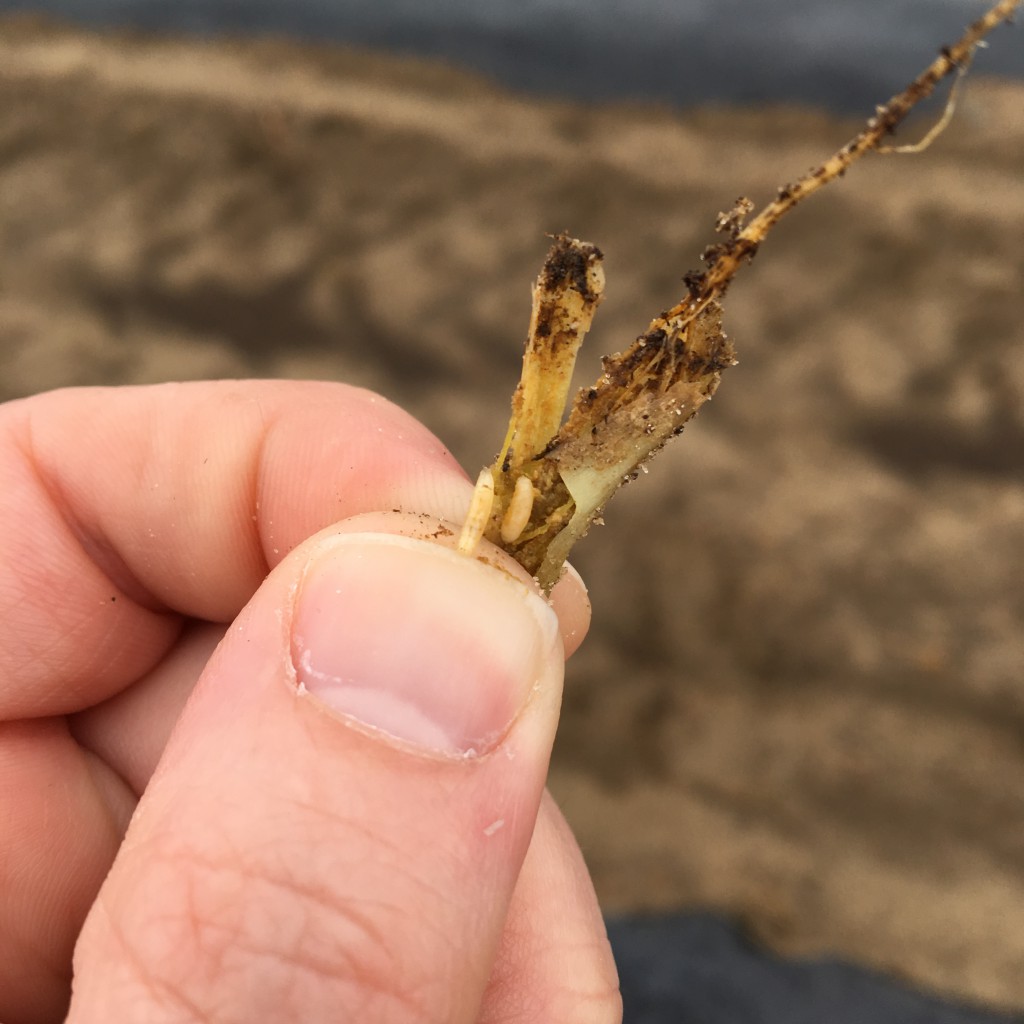 Once the melons are transplanted, bifinthrin is labeled and will control them pretty easy. It has to be drenched over the plants. Diazinon is labeled pre-plant under the plastic.