With produce, the month of December is not always laid back for farmers. Though I think we've had a good month since we have gotten some rain. It's also good to have cold weather in December for a change… We've had a few foggy days these last two weeks as well. Here are some things going on in the county right before Christmas.
Fog Alert
On December 4th, I took these pictures early in the morning of the fog. It was actually not as bad crossing the Ocmulgee as it was in downtown Abbeville. We've had 2 or 3 really foggy mornings this month.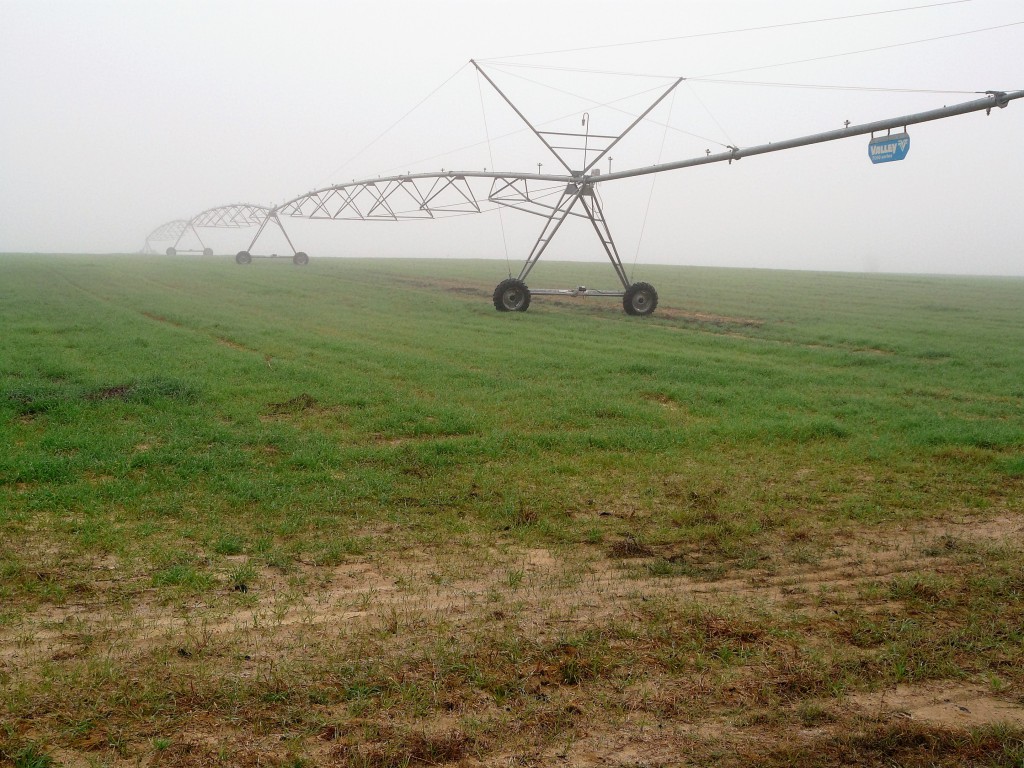 Strawberries
This picture was actually taken of our strawberries during week 6. They are 9 weeks now but looking good. They were blooming with a little caterpillar damage, but nothing in need of spray.
Cabbage
Cabbage is now being gathered in the field and what looks like a good crop. There were very little if any diamond back moths, which are generally less for the winter crop. This is good because of the resistance management on them is difficult. The only insect damage we found were from loopers. We are on the 3rd week gathering now.
Small Grain
There's not much going on in our small grain and forage after our weed control issues 2 weeks ago. I took this picture of our oat field that had the most wild raddish of any small grain. When this many weeds come up with the grain, we have no option but to split our herbicides. Harmony is not as effective on raddish ALONE but seeing everything turn yellow gives hope we can get this small grain out in front of these weeds. We will come back with a 2,4-D or MCPA at full tiller.
On a good note, we have had more than 3 inches throughout most of the county since my last post, and this is helping us out in our grazing rye.
Merry Christmas and Happy New Year!