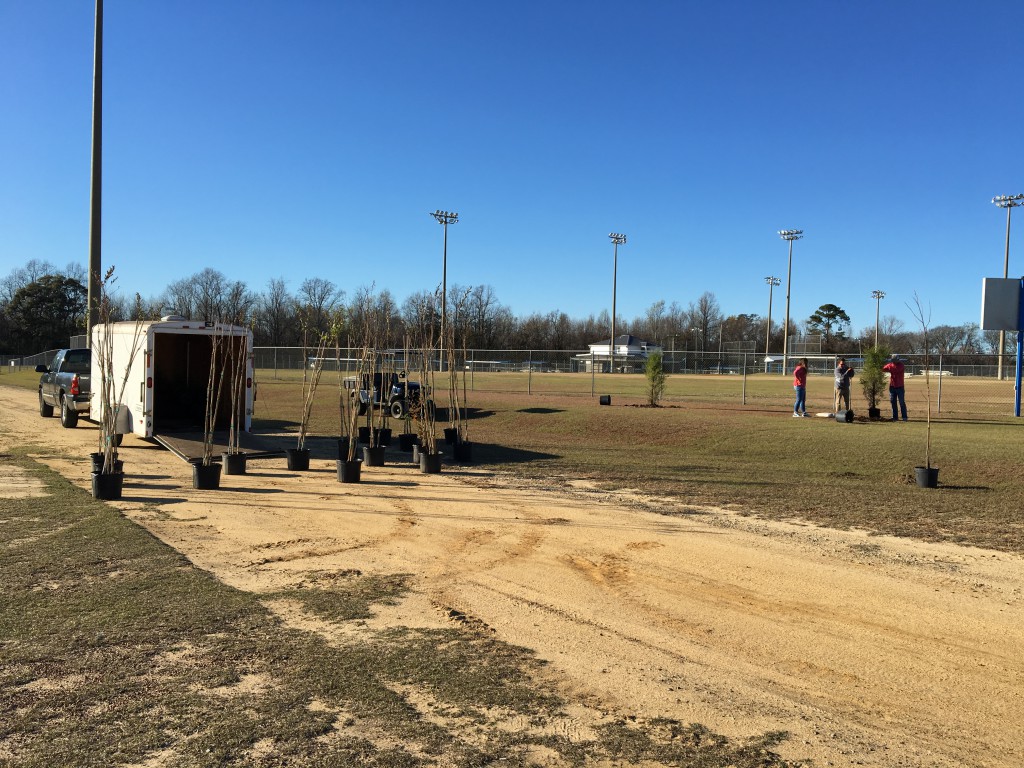 I've been working with Michael Pomirko our Wilcox County Recreation Director on some amendments with the fields. Mike has done a really great job getting things started. They've done a lot of work on the fields and also painting fixtures. He also has some really good help with two high school students as well.
One of the most noticeable changes will be the planting of shade and screen trees. We looked at many options for different trees and planting locations. Mike did a good job with the overall selection of screen and shade trees. Most are crape myrtles with a few 'October Glory' maples to add some color. Red Cedars will provide some screen on the backside of the fields. Here is a few photos of planting last week.
It's been 10 years since I worked a summer on the Atlanta Braves Grounds Crew. I can attest to the hard work in turf management. In the words of Ronnie Barentine, "I am here to tell you….." that working clay is NOT easy. Below Michael and Thomas skin the clay on this field where the grass was growing almost to the bases. The clays have to be "dragged" to keep grass from growing back in and keeping it smooth.