Follow us around Australia by taking a peek at this map: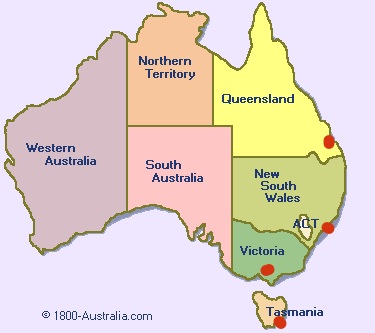 First we flew into Brisbane, Queensland for the Healthy Buildings 2012 conference, which was fantastic. Also in Brisbane we visited a wonderful Permaculture Farm where growth is encouraged in all things.
Then we traveled to Currumbin, Queensland to experience the wonder of a sustainable Ecovillage. Part one of our visit is tonights post- Don't miss it!
Now we're in Melbourne, Victoria for the International Federation of Home Economics Congress 2012. We're presenting today, July 17th, on the topic of "Living Greener: Creating Online Learning Environments to Reach Millennials."
Keep an eye on us here on our blog to see what happens next!