For most of us, our home is, or will probably be, our largest financial investment. And, if you are anything like the average financially savvy American, then you are likely looking for ways to cut down on cost and make the most out of every opportunity to save a few hundred dollars here and there. As the single largest housing expense after your mortgage payment, your utility costs can have a direct impact on how large a mortgage you can afford, so finding a way to reduce your utility costs can go a long way to making homeownership more affordable.
Here is the good news! You can save money on the cost of utilities by purchasing new energy-efficient heating and cooling systems or by making home improvements, such as adding more insulation to older homes. These investments can end up saving you money through lower utility bills. The best part is that, as a new homebuyer, or current homeowner, you may be able to use an Energy Efficient Mortgage (EEM) to finance the cost of these improvements. And, if you are wondering what an EEM is or how it works, well, I heard about it for the first time just a few weeks back and thought it might an interesting thing to look into so I started digging around for information and here's what I found.
Energy Efficient Mortgage Programs (EEM) allow new homebuyers and current homeowners to finance the cost of energy efficient improvements into their mortgages, without the need to qualify for additional financing, because cost effective energy improvements result in lower utility bills making more funds available for their mortgage payments. The main advantages for consumers are:
Increased purchasing power
Opportunity to upgrade current home
Reduced utility bills
Increased indoor comfort
Let's take a look at what types of EEM are available.
Conventional EEMs allow the lender to increase the borrower's income by the amount of the estimated energy savings and thereby increases the purchasing power of the homebuyer. While Freddie Mac does not offer EEMS, they do allow underwriting flexibilities for energy efficient improvements with all of their offerings.
The Veteran's Administration (VA) EEM is available to qualified military personnel, reservists and veterans for energy improvements when purchasing an existing home and is capped at $3,000–$6,000 in energy improvements.
The Federal Housing Administration (FHA) EEM increases the mortgage loan amount by the cost of "effective energy improvements." This means you can finance 100% of the cost of energy efficient improvements (up to $4,000 or 5% of the home's value, up to a max of $8,000, whichever is greater).
Here are some examples of improvements that may qualify for your EEM:
Replacing furnace/cooling system with an energy-efficient unit
Installing a heat pump
Insulating an attic, crawl space, and/or pipes and air ducts
Replacing windows and doors Energy Star rated ones
Installing soar heating and cooling systems
Installing a programmable thermostat
A Home Energy Rating will be used to calculate the monthly energy savings. The key thing to remember is that you can make these energy efficient improvements by adding the total cost to your existing or new mortgage without the need to qualify for additional financing. The overall savings in utility bills will more than pay for any increase in your monthly mortgage payment. Talk to your mortgage lender about getting an energy efficient mortgage today.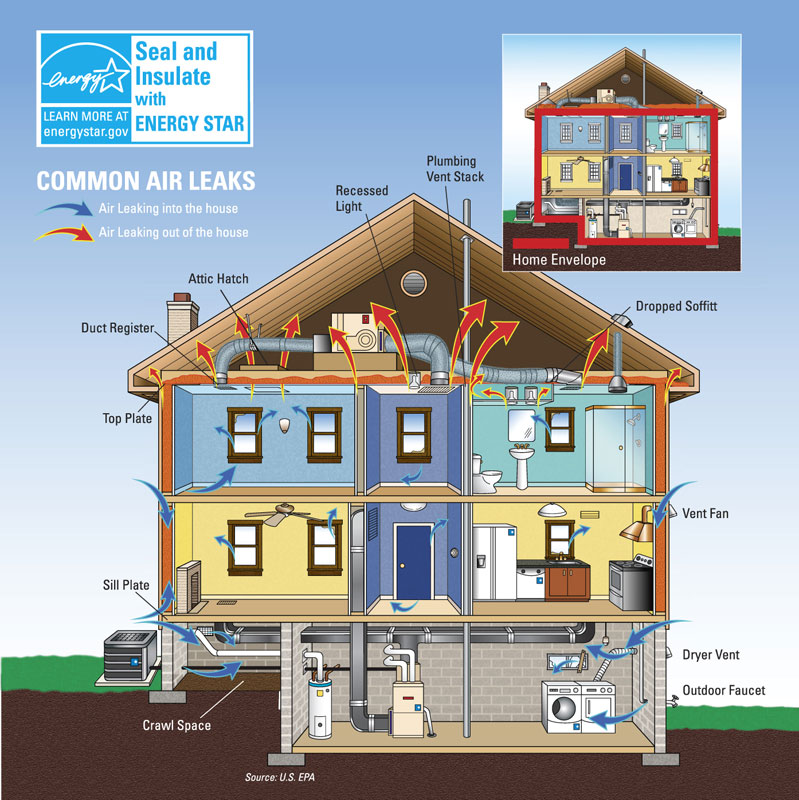 Thank you to Guest Blogger: Judith Aboagye, a Ph.D. Student in The University of Georgia Department of Financial Planning, Housing, and Consumer Economics.