The community that resides in the Ecovillage at Currumbin has already developed some traditions of their own-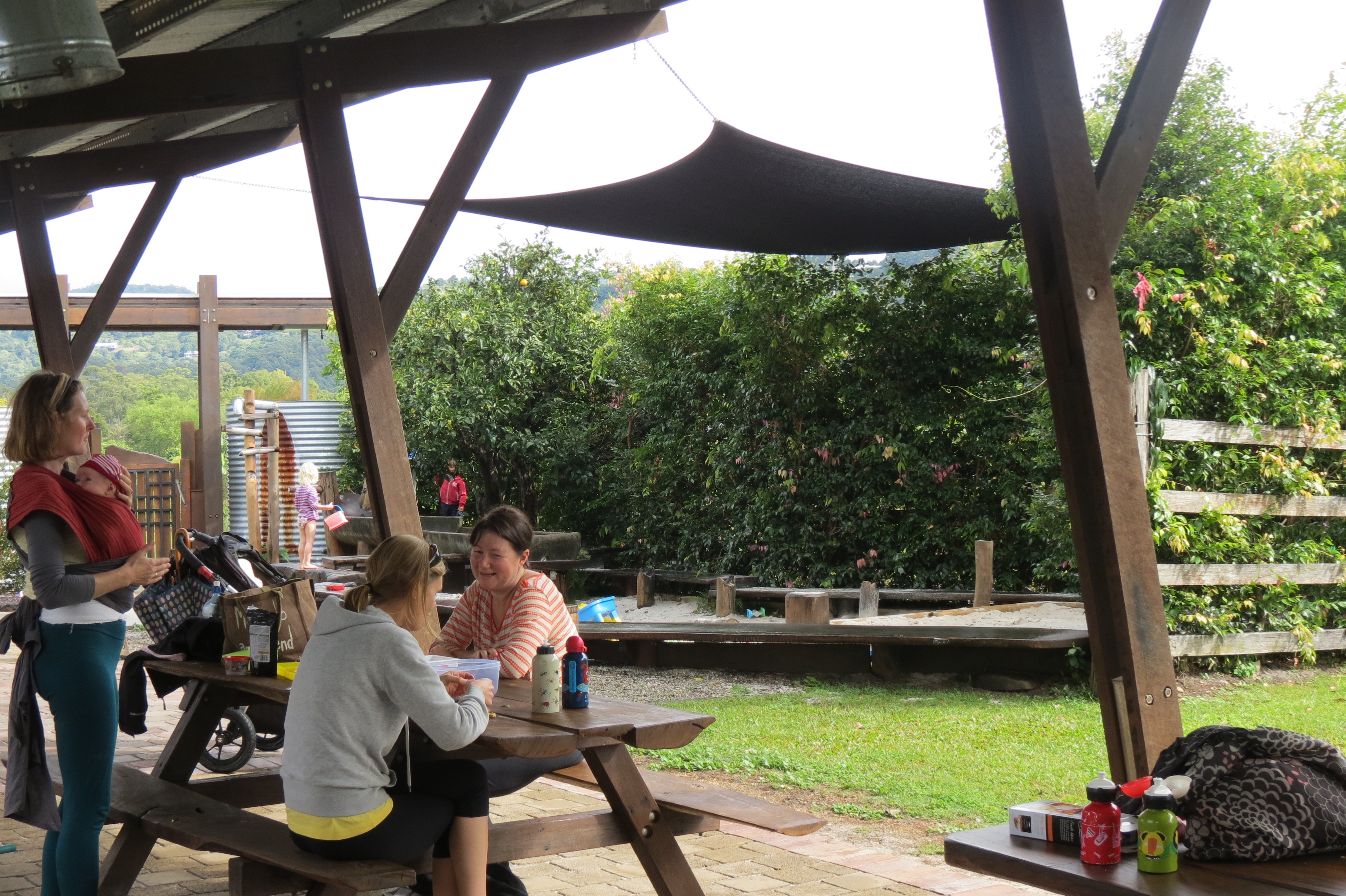 One such tradition applies to new life in the community: When a baby is born the community pulls together in support and brings dinner for the new family every night. This beautiful practice exemplifies the support and connectivity that is being fostered in this Ecovillage.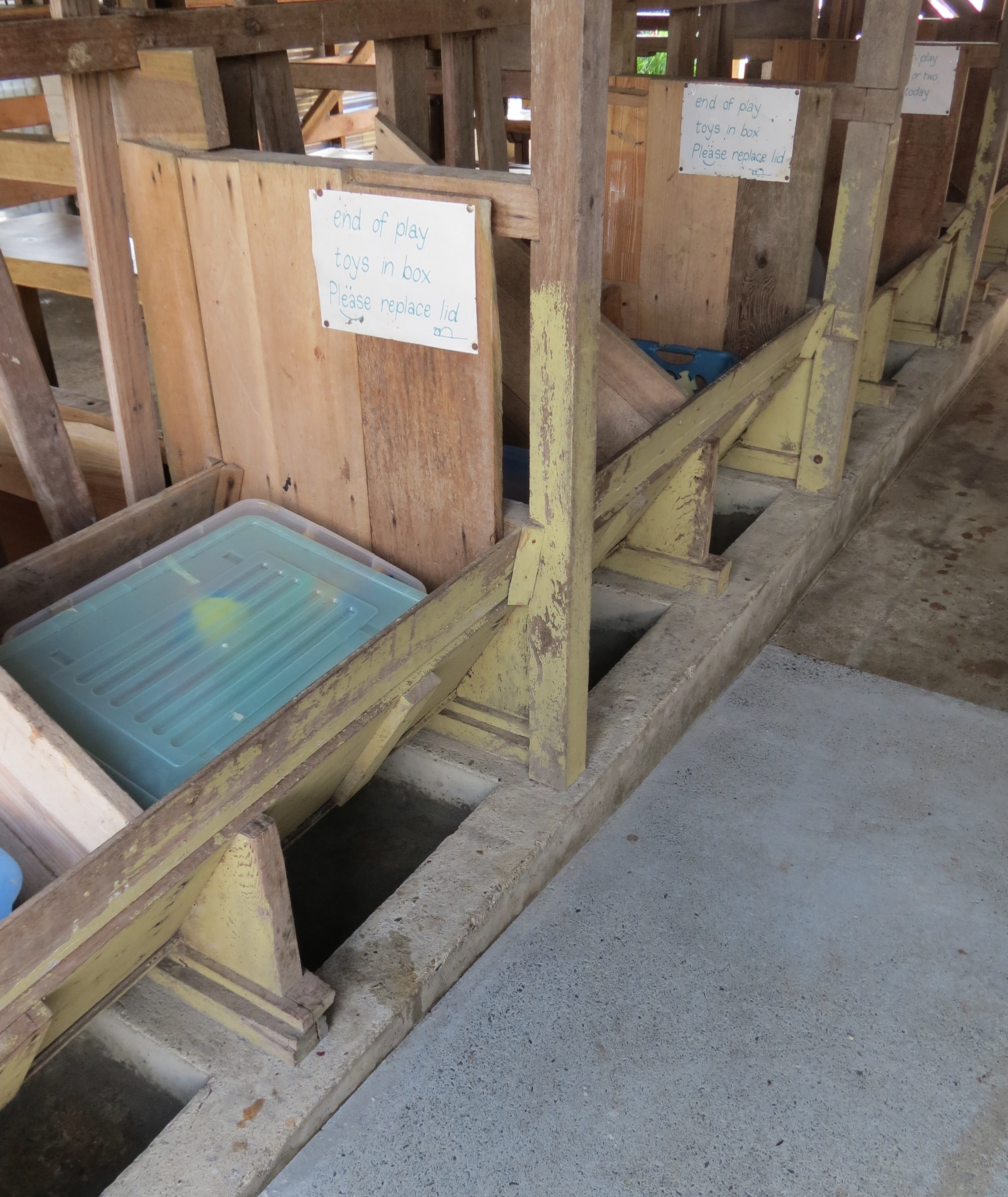 They also have a toy share program, and communally store large outdoor toys in the old dairy barn, which has been transformed into part of the Community Center. The Community Center houses the community kitchen, meeting and celebration room, playground- with sand and water play area, and a swimming pool!
Their are bike and tryke path runs throughout the community and the commons link (what we would call the backyards) and the children run from one section to the other, as do the Kangaroos.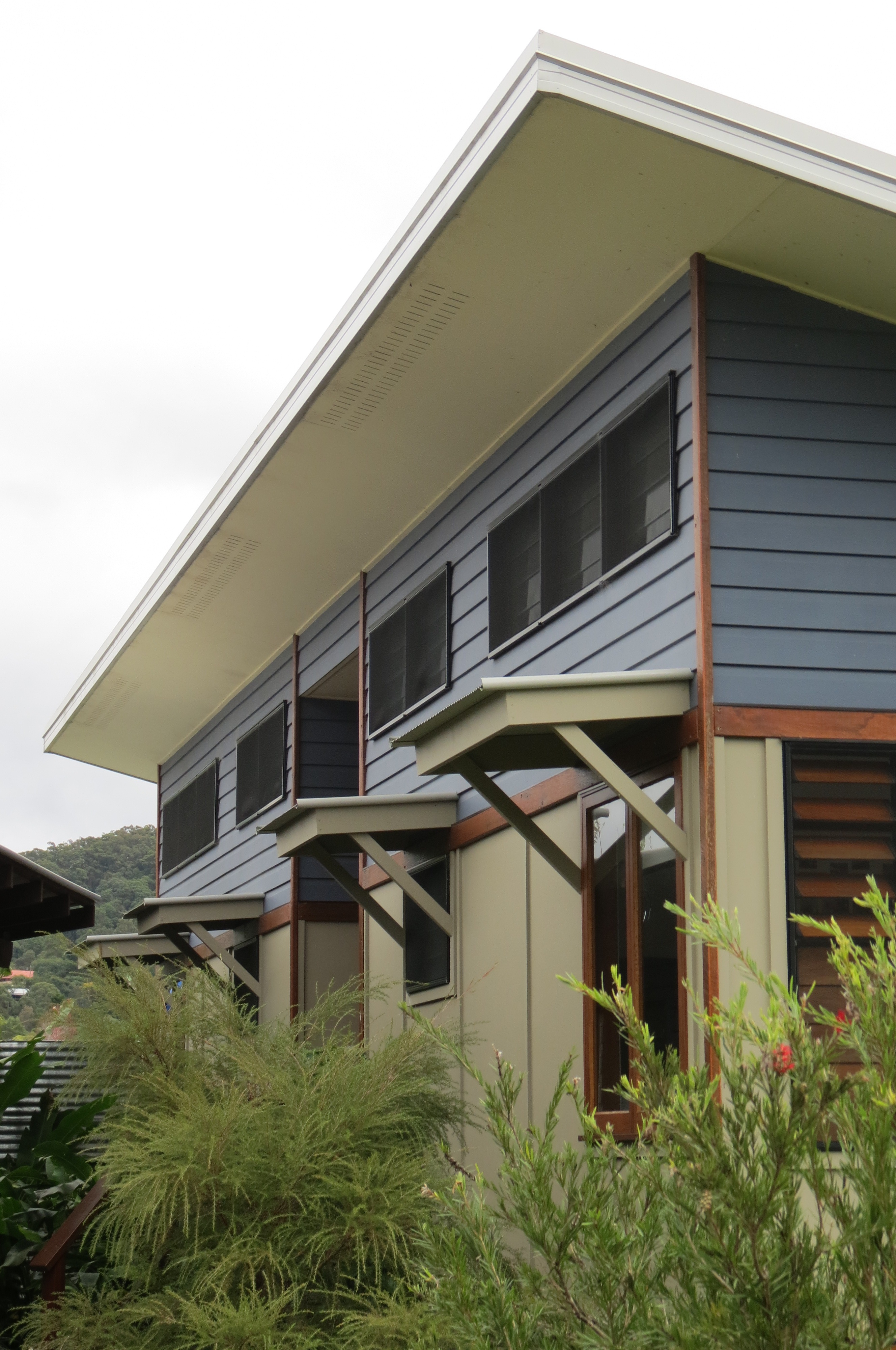 I asked about crime and safety during my visit to the Ecovillage at Currumbin, and they said that they have had a couple of break-ins, but those were people from outside the neighborhood, and that they generally experience very little trouble, and no trouble at all with the community residents. It is important to note that this is not a gated community and the greater community is welcome to use the commons and nature areas.
I feel that this is a very safe area. It's fairly diverse and its residents feature a wide age range. This is great for families who are looking to share their lives and experiences with other families, as well as a variety of interesting people.