We've had good conversation this past week about plant growth regulators after bloom. It's difficult to slow the plant down after bloom if we really start stretching. And our aggressive varieties, we're on our third PGR. But I looked at some less aggressive varieties like 5007 that have yet to be treated at all. We are really stretch in between the third and fourth nodes.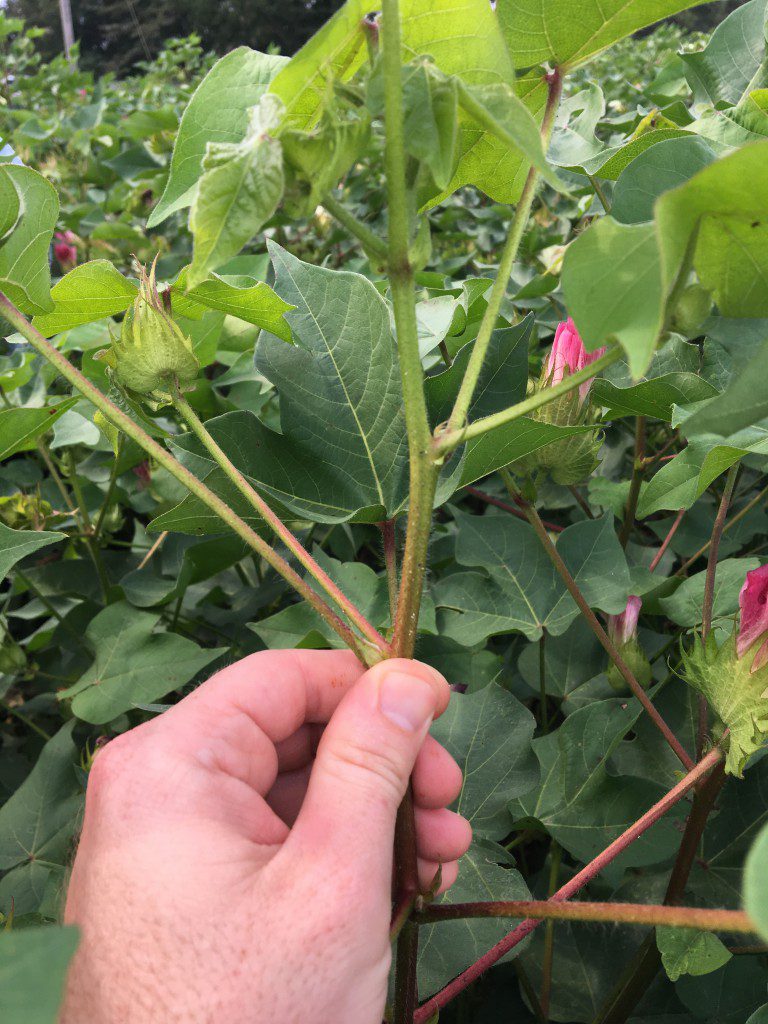 Although many fields Not treated look uniform, once we start  stretching pretty hard, we're going to need to slow it down a little bit.
What rates do we use after bloom?
It's important to remember that a given rate of mepiquat in a small plant has more effect than the same rate in a large plant. This has to do with concentration. UGA Extension Cotton Agronomist Dr. Whitaker says, if we are trying for a single application program, we need to target cotton in the 16 to 24 inch range. Applications not made until cotton reaches 30 inches often do not adequately control growth. If we feel like we've passed the 8 ball here, instead of a really high rate, we get the best response from 1 pint of mepiquat followed by another 1 pint NO LATER than 10 days apart.