This year many of our farmers were recognized for different awards, both state and national. We have so much diversity in agriculture in Wilcox County and many, many great farmers and operations. I wanted to put together a post sharing their work and our appreciation for our wonderful farmers who represent our county so well.
Donnie & Wilson Keene – Georgia Cotton Quality Awards
At the Georgia Cotton Commission's annual meeting in Tifton, cotton growers are recognized for high quality cotton. U.S. cotton is of the highest quality, and this is the best attribute for marketing. Georgia cotton growers are nominated by cotton gins in different acreage categories. This year we had 2 growers from Wilcox County win Georgia Cotton Quality Awards. Both nominated by Sconyer's Gin, congratulations to Donnie and Wilson Keene who won 1,000 acre category for this region.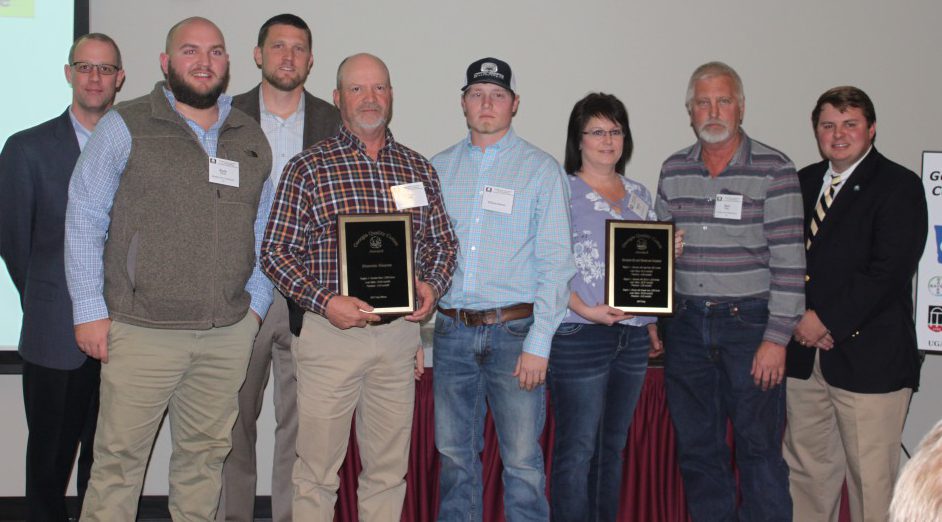 Lee & Daniel Mays – Georgia Cotton Quality Awards
Our second Cotton Quality Award from Wilcox County was Lee and Daniel Mays who won in the 500 – 1,000 acre category for this region. Congratulations to them both.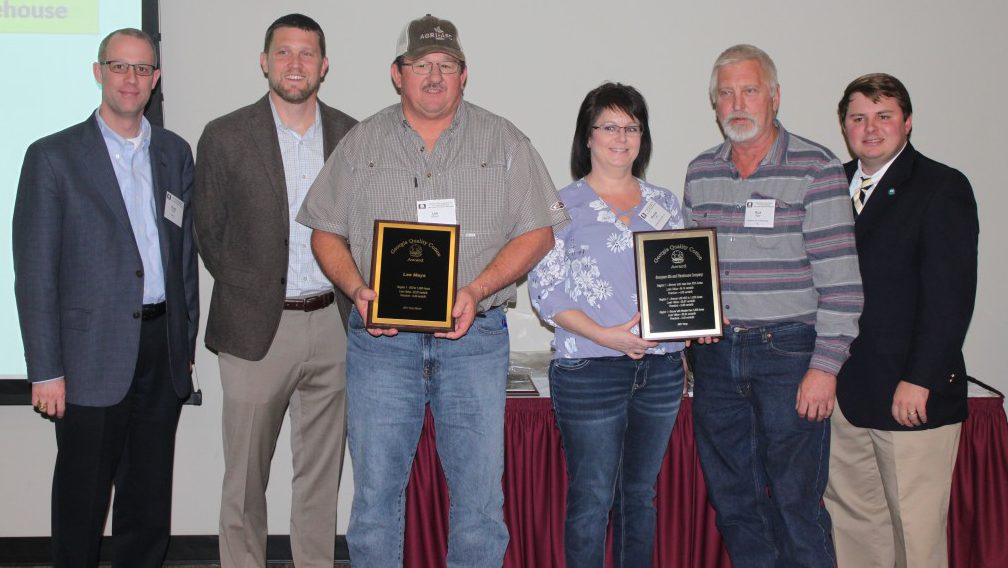 Schaapman Holsteins – Georgia Cream of the Crop Dairy Production Award
This is another state award by another Wilcox County operation. At this year's Georgia Dairy Conference in Savannah, congratulations to Harry and Ailene Schaapman who were recognized as Georgia Cream of the Crop Dairy Production.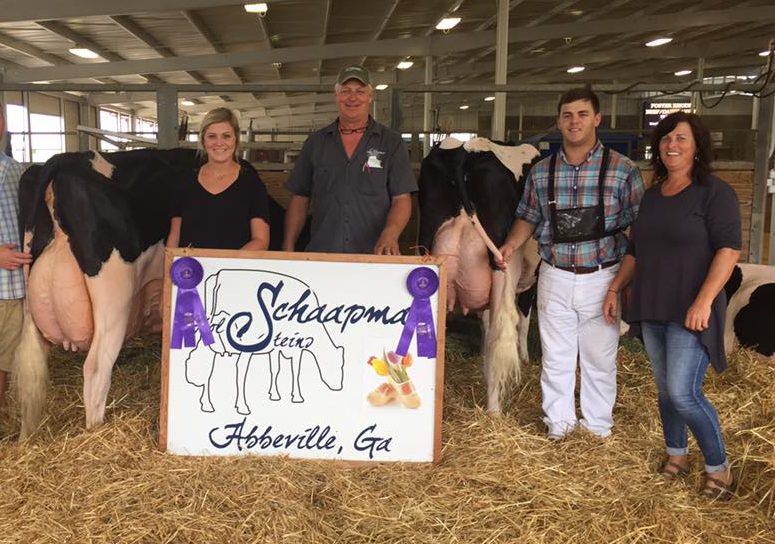 Oliver Farm – Good Food Award
Earlier this year in San Francisco, Clay and Valerie Oliver won their 2nd Good Foods Award for their pecan oil. The event was held at the San Francisco War Memorial Herbst Theater in California. The Good Food Awards celebrate authentic and responsible produced foods, awarding outstanding American food producers and farmers who provide their ingredients. Good Food Award recipients push their industries towards craftsmanship and sustainability while enhancing their agricultural landscape and building strong communities.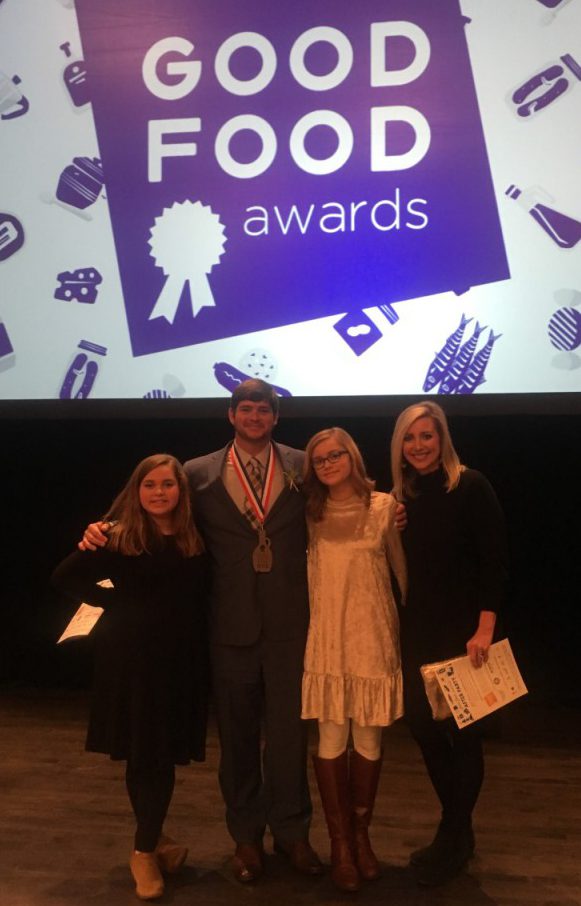 Gibbs Farm – Southscapes Magazine
We also had Wilcox County featured in a magazine. The UGA College of Agriculture is on South Campus, and the Southscapes Magazine features grower stories of where the College of Ag collaborates in rural Georgia. In the Spring 2018 issue, Eric and Brooks Gibbs were featured in this story screen shot below: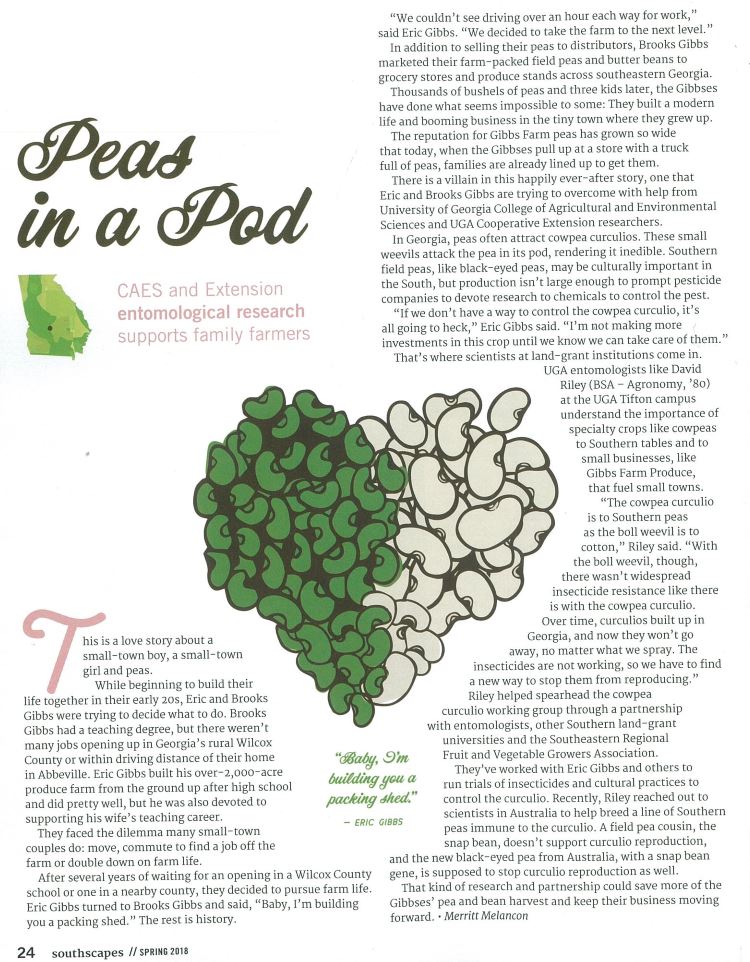 Luke Brown – Georgia Peanut Calendar
The Georgia Peanut Commission has a photo contest for their annual calendar. Congratulations to Luke Brown who's photo was featured in the 2018 Georgia Peanut Commission calendar for the month of February: