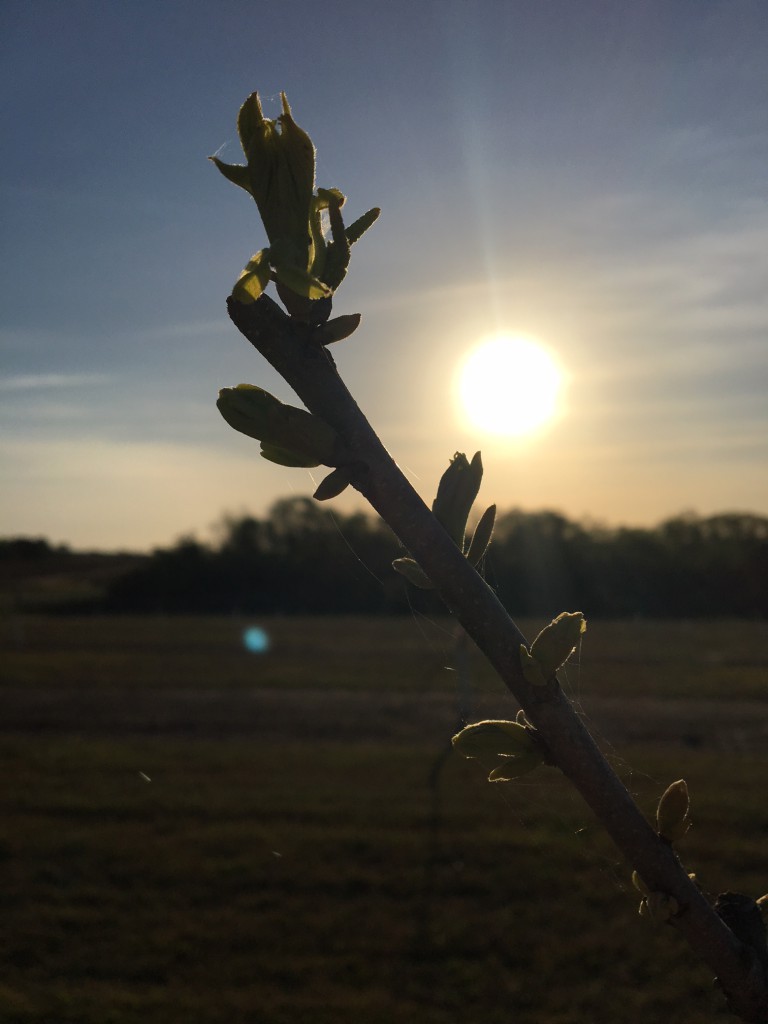 We've officially hit budbreak this week in our pecans. This is the same 4-year-old Ellis pecans where we had the pruning clinic. This is the time we start our first fertilizer applications. Managing nitrogen in pecans is meeting to demand periods 1)early foliage growth and 2) kernel filling.
N in Irrigated Orchards
The "rule of thumb" for irrigated, highly managed orchards is to apply 10 lbs of N / acre for every 100 lbs of expected yield. We want to start by putting about 75% at budbreak, and evaluate the crop in June assessing. If it's a real heavy crop load, then add a little more N in June, and then a little more in August. This August fertilization is helps keep the carbohydrates for budbreak the upcoming year.
During "Off" Years
During 'off' years, we can split N into thirds, AND shift our 2nd and 3rd application a month later. So, put out 50-75lbs in April, and then asses load in July. If it's a heavy load, put another 1/3 rate in early – mid August. Put the last third rate in September. (Ex: With 1,500lb / A yield, apply 50 lbs in mid-late April, 50 lbs in early August, and 50 lbs in early September.) If you make just 2 applications of N, apply 1/2 in April and again in late August.
Dryland Orchards
This one is much easier. To catch Spring rains, we apply have the N (50 – 75 lbs) in late February or early March and other half in May or June.