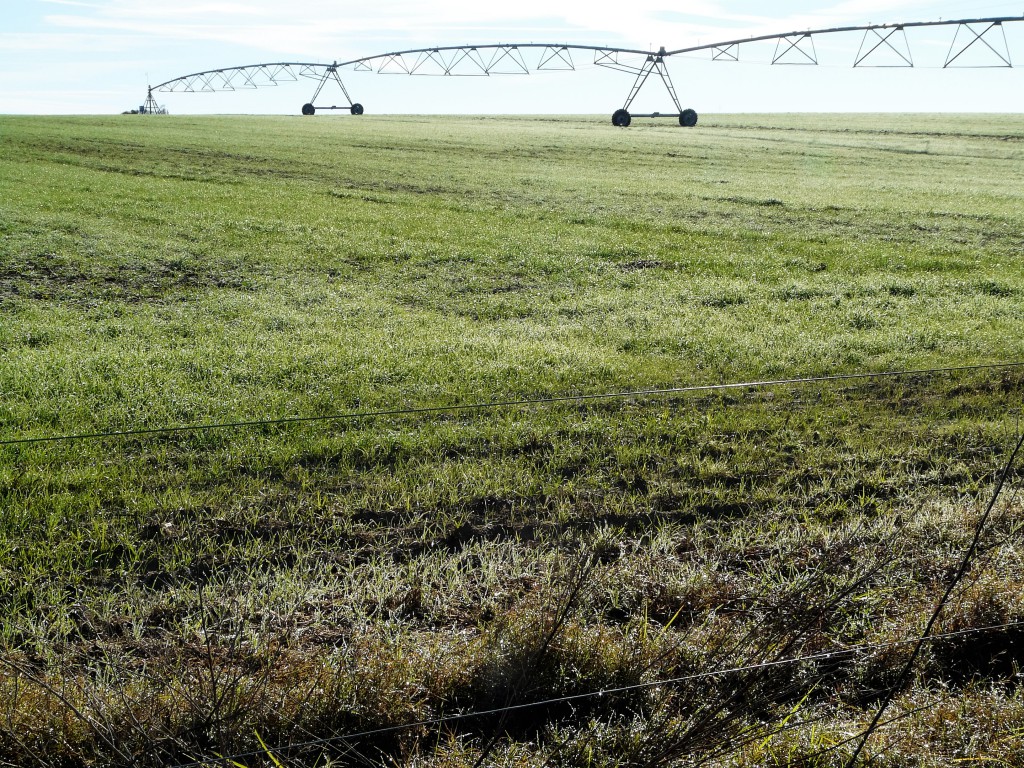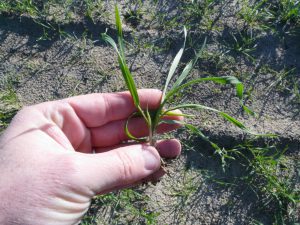 For the most part, we are off to a good start with our winter forages. They look to have established and tillering well. We still need a few more inches of grow before we can let cows graze. This is some rye I looked at on Monday. You can see tillers developing and leaves growing. The only report is that dryland could use a rain. We had a 2 inch rain a week or so back and 2 inches at the end of October. That situation has been good for cotton harvest, but we don't need to let our cover, forage or grain get too dry, which was the case last year.
Prussic Acid Poisoning
With our recent cold temperatures, I wanted to pass this along. As far as I know, we don't have any forage planted in the sorghum family (commonly, Johnsongrass, Sorghum, Sudangrass, sudex, etc.)  this year. We had some in 2016, though. Nonetheless, I wanted to share UGA Extension Forage Specialist Dr. Dennis Hancock information on prussic acid poisoning. This is in response to some questions from County Agents.
Does frost cause prussic acid to develop in forage?
Yes, frost can burst cell vacuoles in any member of the sorghum family and cause the enzymes to come in contact with cyanoglycosides that can generate prussic acid (cyanide). Yes, any frost.
Does the whole plant have to be brown for this to affect?
No, the whole plant doesn't have to be brown, but you should wait to graze it until the whole plant is brown. I recommend NOT grazing for at least 10 days after the whole plant turns brown. Probably is safe after it has turned completely brown. For more, see this from our FAQ page on georgiaforages.com: https://georgiaforages.caes.uga.edu/questions/frostedjohnsongrass.html. 
Can it be made into hay / silage?
Yes, it can be made into hay. The cyanide will volatilize and go off. Yes, it can be safe as silage for the same reason, but be careful if it is going in an upright silo. This could result in gases in the silo that are poisonous. (Silo gases are more commonly an issue with high nitrate silage, though.)