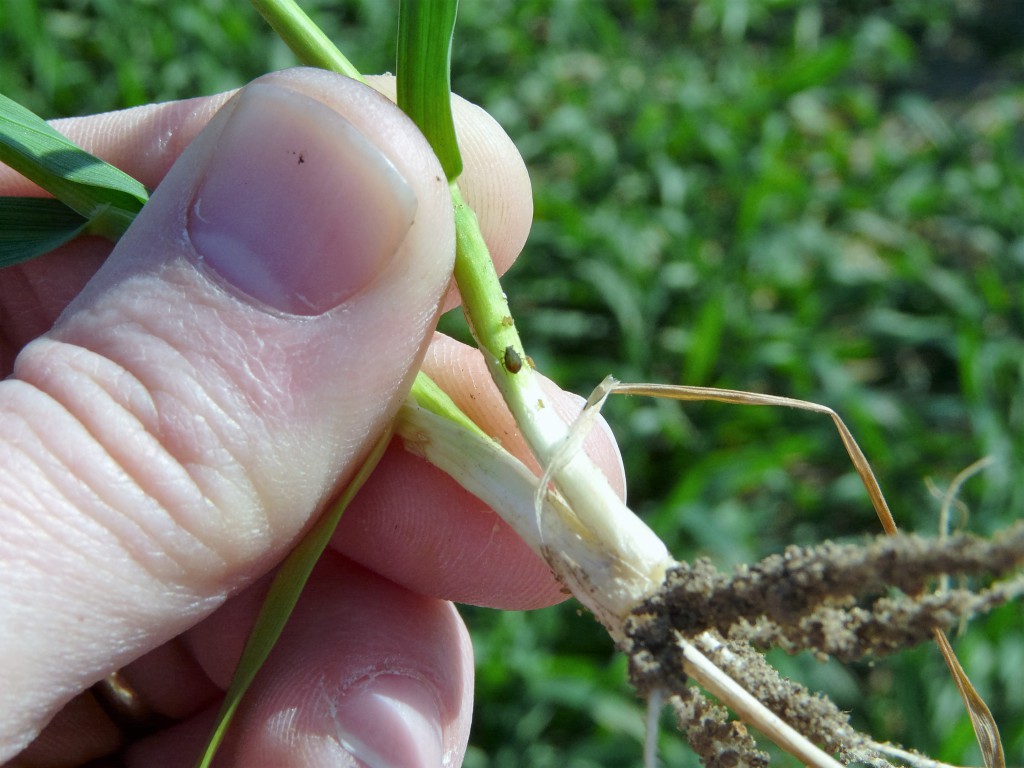 This is a wide blade Triticale 342 planted for grazing. It resembles that of oats. They are looking good this week despite no rain. As I was looking at this field for weed control issues, I noticed a few bird cherry-oat aphids. There are about 5 species of aphids present in our small grain fields: bird-cherry oat, rice root aphid, greenbugs, corn leaf aphid, and English grain aphid. The bird-cherry oats and rice root aphids look very similar.
Barley Yellow Dwarf Virus
The reason we want to watch for aphids is that they vector a virus called barley yellow dwarf virus or BYD. The bird-cherry oat aphids are the most common vector of BYD, even though any species can be a vector. Reports in Wilcox County is that BYD has not been a major issue. Where I moved from Thomas County, it was a pretty serious issue. We mad many fields of oats with BYD for multiple years. It really hurts the biomass and cuts into our grazing. Of all small grain, oats are more susceptible of BYD. The symptoms of BYD are reddening/purpling of the leaves, as seen below.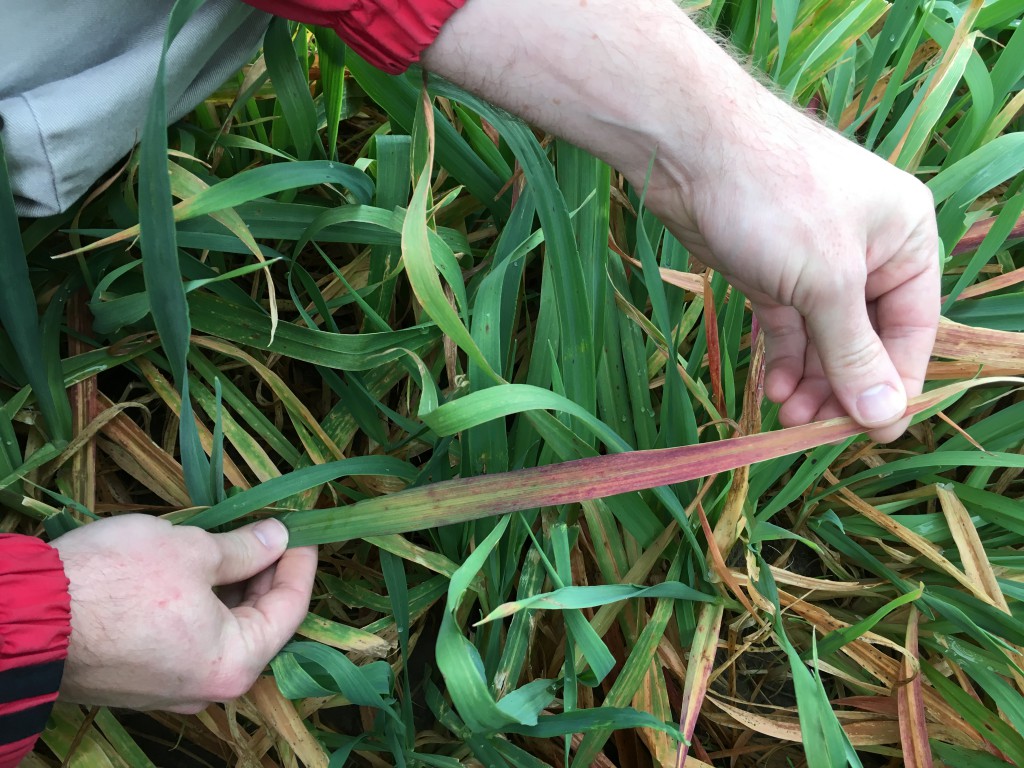 BYD Management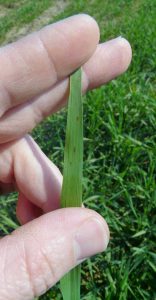 According to UGA Extension Grain Entomologist Dr. David Buntin says planting date is the most important management practice of BYD. Small grain fields planted early (October 1-15) are more susceptible to BYD than later planted fields. No matter when we plant, we need to scout for aphids 25 – 30 days after planting. When scouting, also look for small reddish spots on the leaves. This is where aphids are feeding. Green bug feeding is usually more circular, because they will feed in groups. But other species can leave feeding spots.
In this situation where there is more than just a few bird cherry-oat aphids – and especially for grain – Dr. Buntin recommends to treat with a lambda cyhalothrin product. Keep in mind, there are grazing restrictions for winter grazing.
Aphid Threshold in Small Grain Production
We have quite a few fields of triticale and oats planted for grain in Wilcox County. In small grain, our threshold of aphids during tiller stage is 6 per row foot. However, where fields were broadcasted, check square footage instead. I'm seeing adult aphids and young, which means they are reproducing. The only thing I didn't see was fat, red-orange aphids. These are mummy aphids parasitized by parasitic wasps.