If you want to give gifts that promote healthier and greener living, the first thing to do is consider the recipient. Are you giving something that person really wants or can use? Don't stress about gift giving. Have fun finding that special gift for everyone on your list. Below are some ideas.
Gifts that promote recycling like a recycling basket. Use your creative energy to turn an old lidded basket into a recycling bin. All you need to do is line the inside.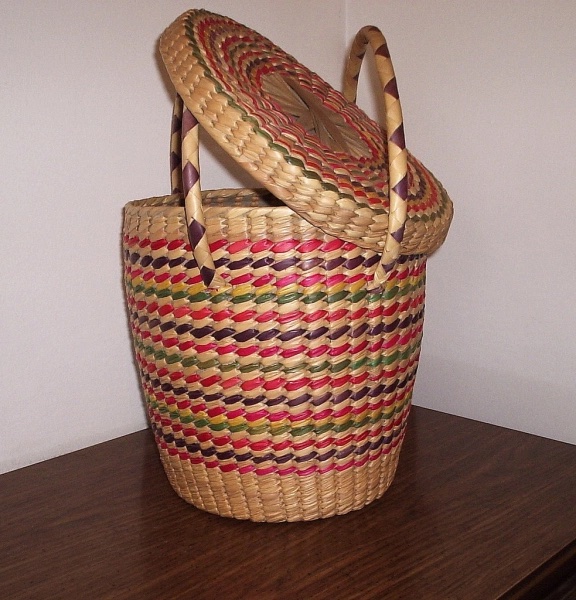 Gifts that promote repurposing like a quilt made from a blanket. Years ago people used to cover old blankets with fabric and add some ties or quilt it to keep the blanket from shifting. This could be a fairly easy project. It's a great gift to keep an older adult warm during the cold months.
Gifts that promote a healthy safe home like a:
Doormat. A good quality doormat made of recycled materials is a great way to reduce what you track in on the bottom of your shoes. You could add to it a pair of non-skip slippers or shoes and encourage the recipient to remove their shoes at the door. You can reduce 60% of the contaminants in your home by adding a doormat and removing your shoes at the door. It also reduces cleaning.
Radon test kit. Radon is the second leading cause of lung cancer and can be prevented. Give your friends and family a radon test kit. It is a low cost gift that shows the person that you value their health. Find a source near you at www.ugaradon.org.
Flashlight. You should have at least one flashlight in your home and another one in your automobile or on a key chain that you carry with you. Select an LED light. It will last longer and reduce battery waste.
Childproof locks for cabinets and drawers along with a checklist from UGA Extension on Childproofing your home.
Slippers with non-slip soles for the older adults in your family. This could be combined with a basket for shoes at the front door.
Gifts that keep giving include things like a membership to the local botanical gardens, national park membership, pottery classes, singing lessons, and energy saving devices. More ideas in an earlier blog.
Pass along gifts. One of my favorite gifts to give is a "pass along gift." This is one that I own, but don't use or want to share it with someone else. You may be downsizing and that beautiful glass vase on your coffee table no longer fits in your house, but you have a friend who would appreciate it. Read more about pass along gifts in a previous blog.
You will find several other gift ideas in these previous blogs – Gifts to keep people safe and Holiday gifts that save energy and money.
Enjoy the holidays and have fun. Happy holidays!