.
.
Dates
Monday, August 29 – Wednesday, August 31, 2022
View the tentative conference schedule.
Location
Marriott Augusta at the Convention Center
2 Tenth Street, Augusta, GA
Important Dates
✔️March 2 – Conference Registration Begins
✔️April 1 – Call for Poster, Showcase (25 min.) and Super Seminars (45 min.) begins
✔️May 1 – Pre-Conference Excursions Available
✔️June 1 – Poster, Showcase, and Super Seminar Proposals will be due through Qualtrics by midnight
✔️June 27 – Deadline for Administrative Approval Form to Associate Dean for Election Consideration
✔️July 22 – Poster, Showcase, and Super Seminar Announcements
✔️August 1 – Conference Late Registration Begins
✔️August 8 – Conference and Pre-Conference Excursion Registration Ends
✔️August 8 – Hotel Room Block Closes
✔️August 8 – Deadline for Executive Committee Election Application
✔️August 9 – Deadline for Committee Chairs to Submit Incoming Chair-Elect Nomination to Vice President
Conference Registration
Registration for the annual meeting will begin Tuesday, March 1. A $25.00 late fee will begin on Monday, August 1. Registration will close on Monday, August 8.
Full-Time registration options include:
Full-Time Member – $250.00
Full-Time Non-Member – $275.00
Part-time registration options include:
Monday and Tuesday Only – Includes Opening Event, State Awards Brunch, and National Awards Dinner – $200.00
Tuesday Only – Includes State Award Brunch and National Awards Dinner – $150.00
Guest tickets are available for:
State Awards Brunch – $45.00
National Awards Dinner – $65.00
Pre-Conference Excursions
We hope you will take advantage of your visit to Augusta with pre-conference excursions! Wherever you go, you'll find a rare combination of warm, welcoming history mixed with bustling excursion options for everyone from outdoor enthusiasts to young families. Today, more than 100 restaurants, dozens of galleries and museums, and a plethora of live music and performing arts venues — not to mention the pioneering tech scene — make Augusta a place of both charm and opportunity. Come early for a lunch in the downtown area and join colleagues for a fun afternoon seeing all that Augusta has to offer!
Augusta Canal National Heritage Center Tour: Tour the Augusta Canal National Heritage Center, housed in a former textile mill. The Center tells the story of the Industrial Revolution in the American South, using waterways to reinvent Augusta and define its destiny. This tour is $6.00 per person. No limit for registration.
Explore the Augusta Riverwalk on Your Own: Get acquainted with the city and explore the Riverwalk in Augusta which contains gardens, restaurants, overlooks, and views of the river. Stop in a restaurant to try out the local fare and search the shops for souvenirs at your own pace. No cost or limit for registration.
The Lucy Craft Laney Museum of Black History Tour: Named for a prominent educator in Augusta who opened the first school for Black children in 1883. Learn about Black Augustan residents' contributions to the city: politicians, artists, athletes, and business owners. Tours are $7.00 per person. Limit registration: 50 people.
Ezekiel Harris House Tour: Tobacco farmer Ezekiel Harris built the home in 1797 and it's one of a handful of homes that date back to the 18th century. Cost of admission is $2.00 and the halls and rooms can be seen on a self-guided tour. Limit registration: 25 people.
Savannah River Brewing Company Tour and Tasting: Enjoy a tour of Savannah River Brewing Company and try out some local brews! Tours and tasting are $25.00 per person. Limit registration: 30 people.
Sacred Heart Cultural Center Tour: Tour the Sacred Heart Cultural Center to celebrate local history, art, and architecture. Recorded audio tour of the Center takes around 25 minutes and there is no cost for the tour. No limit for registration.
Hotel Accommodations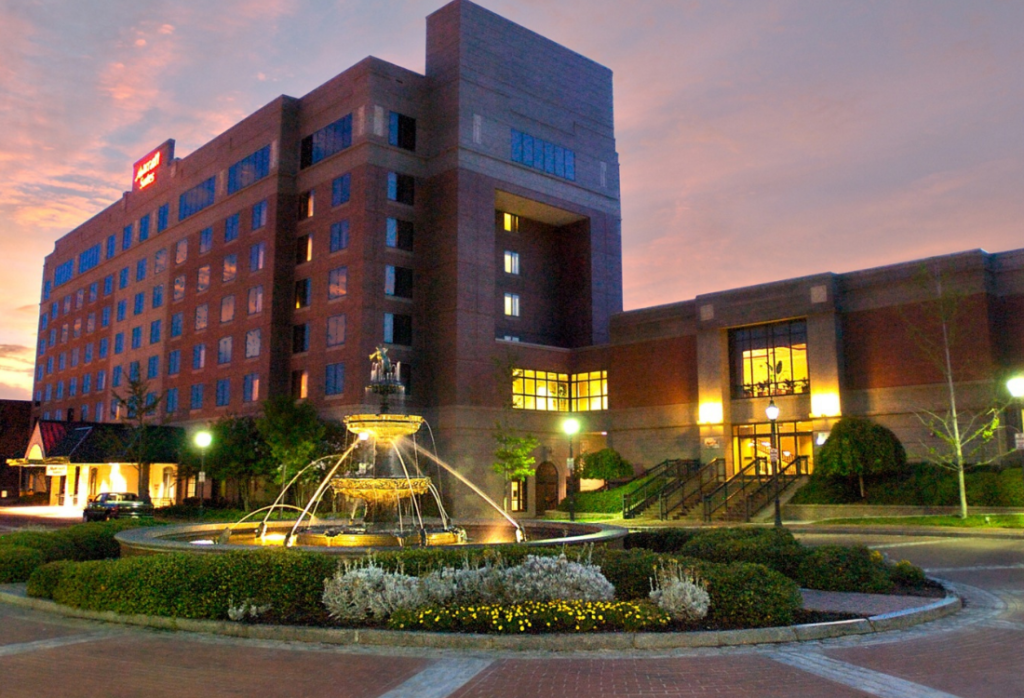 Beautifully located on the banks of the Savannah River and in the heart of the downtown business district, the Augusta Marriott offers the ideal location for the GAE4-HYDP meeting. You'll enjoy the hotel's unforgettable proximity to shopping, entertainment and cultural attractions. A warm welcome and genuine hospitality await you the minute you walk in the door. Guests enjoy numerous amenities, proximity to great restaurants, strolling the beautiful tree-lined walkway and riverfront, state-of-art meeting space, and fine executive guestrooms and suites. With 100,000 square feet of Meeting and Convention space and 372 guest rooms and suites, Augusta Marriott provides complimentary in-room WiFi, sleek and modern décor of the recently renovated guest rooms, and a host of excellent restaurants including Augustino's Italian Eatery and comfortable dining at Starbucks and Quiznos.
The conference rate for GAE4-HYDP is $129.00/night and is subject to applicable state and local taxes (currently 14% + $1.00 local fee + $5.00 Georgia state hospitality fee). The parking facilities are owned by the City of Augusta and current rates for self-parking are $1.25 per hour or $7.00 per vehicle per day/night. Should guests be staying overnight the charges will be posted to each guests' room portfolio. Valet parking is available for overnight hotel guests at a rate of $20.00 per vehicle. Rates are subject to change.
Keynote Speaker – Laura Warren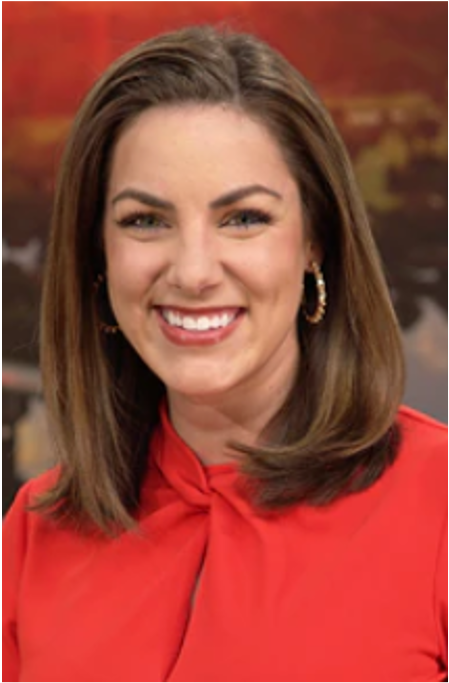 Laura is an Emmy-nominated investigative journalist, evening news anchor, and a distinguished Mitchell County 4-H alumna. She graduated with honors from the University of Georgia in December 2011 with a degree in Broadcast News. She interned for News 12 during the summer of 2011, and her news director offered her a job before she even graduated. She started working for News 12 that November, reporting on the weekends before she graduated in December and became a full-time reporter. A little over a year later, she started co-anchoring the First at Five newscast. Two and a half years later, she began anchoring the evening news at 6:00 PM and 11:00 PM and contributing in-depth, investigative reports.
During her time as a reporter in Augusta she has covered breaking news from tornadoes, floods, ice storms, and plane crashes to investigative pieces into sex trafficking, fraud, cover-ups, and misuse of taxpayer funds by police and government agencies. She received an Emmy nomination for her investigation into private security companies operating illegally without proper training or licensing at many of our largest local venues. That investigation led to local venue policy changes, a state investigation, and ongoing reform within the industry.
She has been honored with numerous awards over her decade in journalism including recognition as the Best Anchor/Reporter by the Associated Press, the Best Personality by the Georgia Association of Broadcasters, and the best Reporter, Writer, and Anchor by the National Association of Television Arts and Sciences.
She loves telling news stories, but her favorite stories are bedtime stories. She is mom to John Michael and Addison. Laura is also on the North Augusta Family Y Board of Directors. In her spare time, she loves cheering on the Dawgs, playing golf, traveling with her husband, and cooking.
Educational Sessions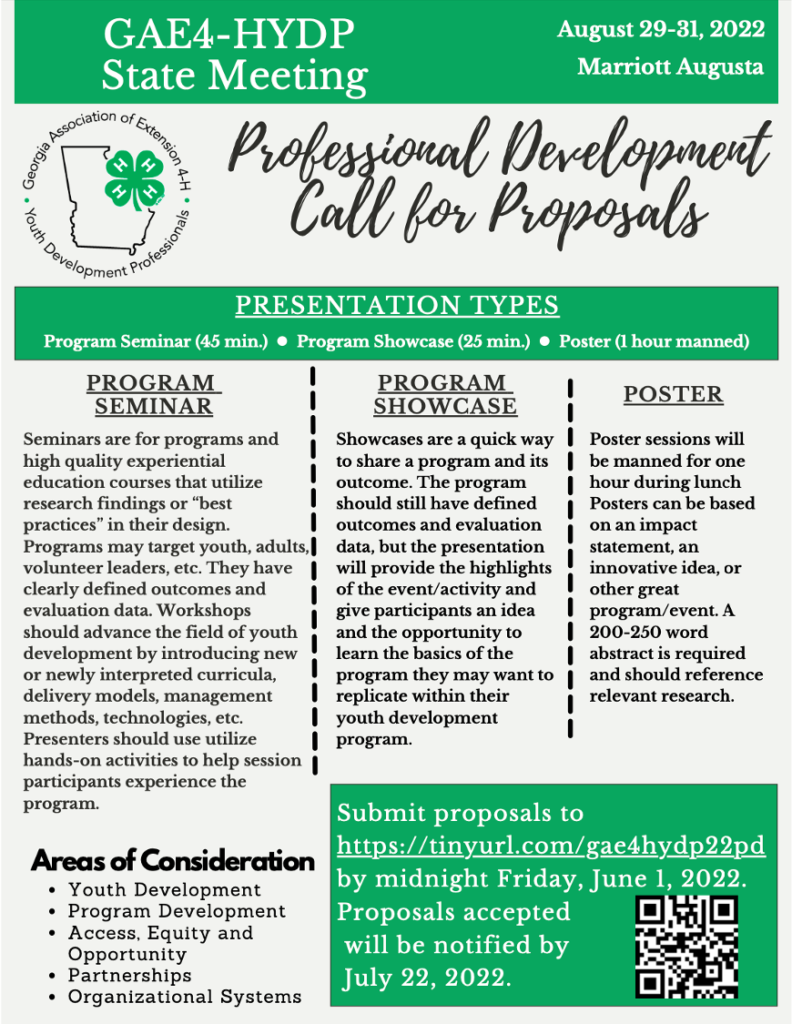 A large part of this meeting is devoted to professional development so we hope that you will submit proposals to lead seminars, showcases and have poster exhibits, to highlight the great work you are doing by presenting to your peers.
There are three submission categories:
Program Seminars (45 minutes)
Program Showcases (20 minutes)
Poster Exhibit (1 hour manned)
Proposals can be submitted in a variety of areas including
youth development
program development
partnerships
organizational systems
access, equity and opportunity
Be sure to submit proposals through https://tinyurl.com/gae4hydp22pd by midnight on Friday, June 1, 2022. A word document worksheet is linked below, but submissions must be completed online through the link.
Call for Proposals Flyer / Proposal Worksheet
Life Member Attendees
Life members, included in your conference registration is a fun-filled afternoon getaway on the town! While active members are engaged in concurrent sessions, you will have the opportunity to enjoy fellowship with retired comrades and enjoy local attractions in Augusta, coordinated by Shirley Williamson. We hope that you will make plans to join us at this year's annual meeting to reconnect with the association and old friends alike.
Executive Committee Elections
Candidate for Vice President: Megan Powell
Candidate for Secretary: April Edwards
Officer elections will take place during the annual meeting by electronic ballot to elect a Vice President (4-year term) and a Secretary (2-year term). Information regarding officer elections will be communicated from Immediate Past President, Sonya Jones, and the candidate slate will be announced here.
Prior to making application with any professional organization, personnel must follow official procedures including completion and submission of the State/National Leadership Request for Administrative Approval. This completed form must be submitted to the Associate Dean's for Extension's office at least six weeks, June 27, before the candidate's application is due to the state organization, on August 8. The candidate's application may be up to two pages and should contain a personal statement, educational background, work experience, leadership experience, and highlights of professional achievements.
Planning Committee
Conference Chair
Jeffrey Burke
Decorations Liaison
Trish West
Entertainment and Hospitality Liaisons
Samantha Price
Kate Whiting
Excursions Liaison
Leah Wooddall
Exhibitors and Vendors Liaison
Ashley Harmon
Life Member Liaison
Shirley Williamson
Membership Recognition Liaison
Megan Powell
Professional Development Liaison
Susannah Lanier
Sponsorship and Fundraising Liaison
Dinah Rowe
Thank You to our Conference Sponsors!
Platinum ($2,000+)
Gold ($1,500)
Silver ($1,000)
Bronze ($500)
Georgia Agricultural Commodity Commission for Cotton
Other (-$499)
Georgia Extension Retirees' Association

Georgia Farm Bureau
Interested in sponsorship? Complete our sponsorship form here!