Beginning in 2022, GAE4-HYDP will produce a yearly limited edition commemorative 4-H print to support professional development opportunities for GAE4-HYDP members. The 11×14 watercolor renderings are printed on high-quality canvas paper and will include a 16×20 white matte. Prints are delivered in a sealed protective covering. Each print is made in a limited quantity, and no additional prints will be made once sold out.
If you have questions, don't hesitate to contact Jeffrey Burke at jburke@uga.edu.
---
Rock Eagle 4-H Center Traditional Cabins, 2023 – $45.00
Click here to order!
The traditional Rock Eagle 4-H Center cabins are among the most recognizable features of the 4-H center, with millions of guests having lodged since it opened in 1955. Built with skilled prison labor provided by Governor Herman Talmadge, the original cabins featured two bedrooms sleeping eight youth each, bathrooms, a living room, and a room designated for adult chaperones.
A campaign began in 2006 to update the facility with new, modern lodging accommodations. At the time of this print, 17 of the original 54 cabins remain in operation.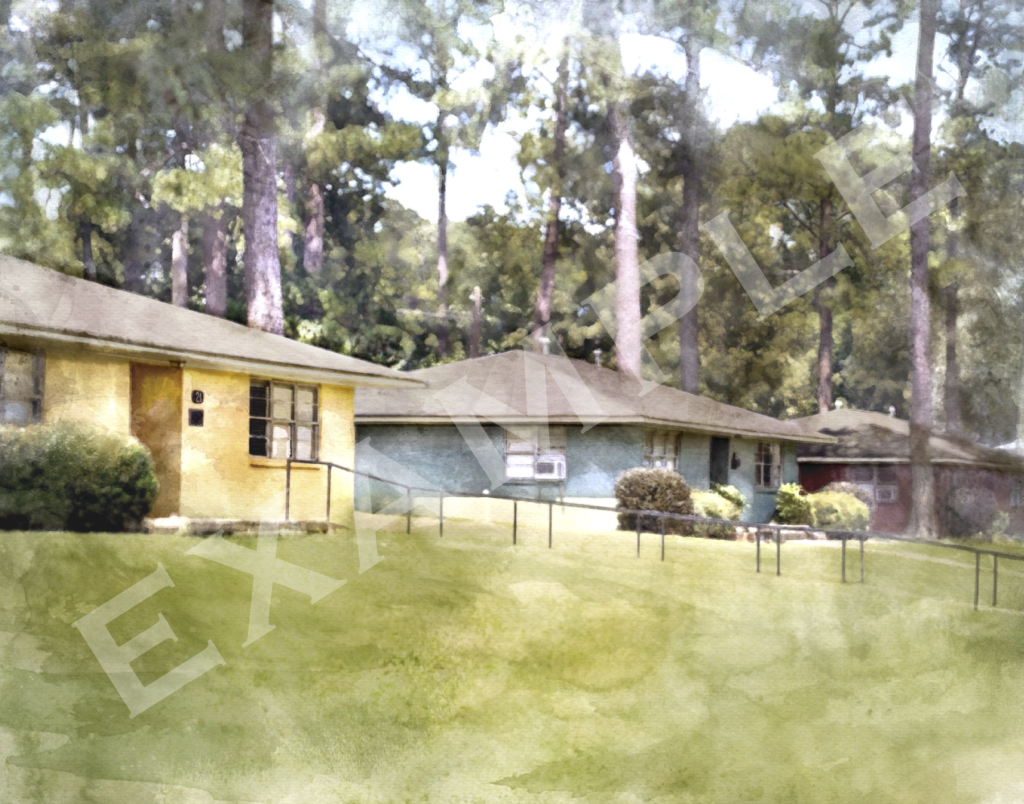 ---
Shaped like a prone bird, the Rock Eagle mound is a stone effigy. Measuring eight feet high at the breast and consisting entirely of milky quartz rocks, it was probably built about 2,000 years ago by Native Americans. Many believe it was built for religious or ceremonial purposes.
Archaeologists associate the mound with the Middle Woodland Period (100-300 A.D.). Some scientists have suggested a possible relationship between the builders of Rock Eagle and the Hopewell Culture, mound builders active in the Great Lakes region and the Mississippi and Ohio River Valleys from 200 B.C. – 500 A.D.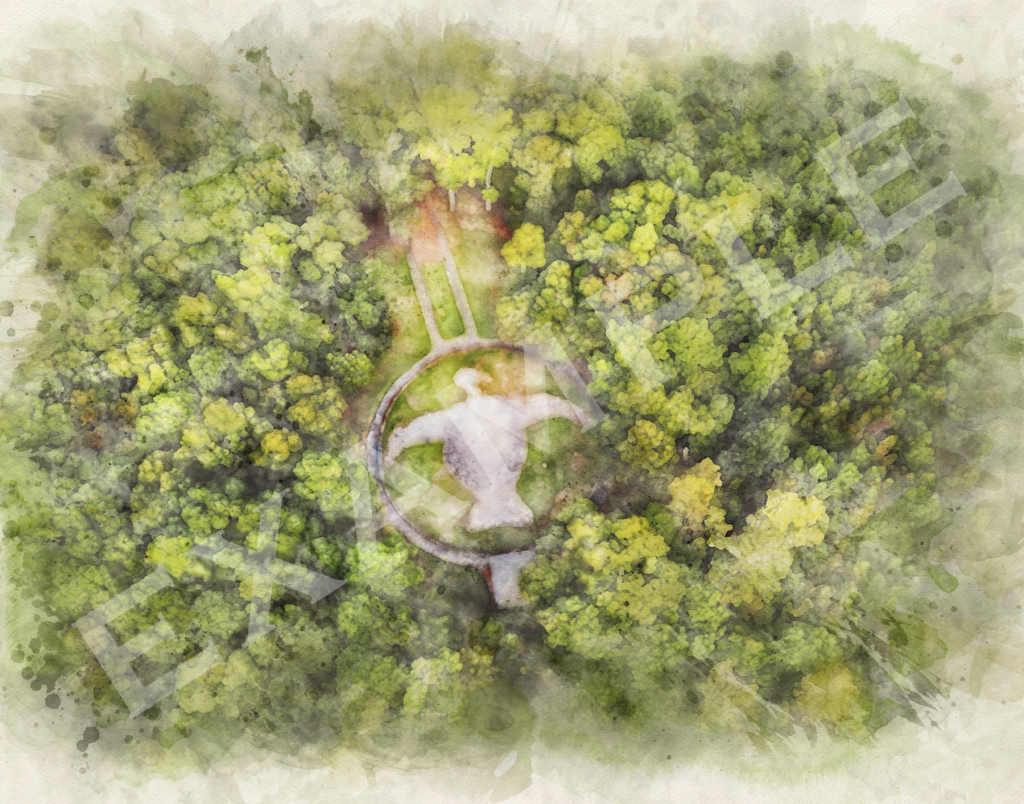 ---