Everyone can carve out 5 minutes each day to keep yourself and your family healthy. You may need to make trade-offs, but it will be worth it. Here are five things you can do to make your home safer and healthier.
Program the poison control number (1-800-222-1222) into your cell phone.
Inspect your door locks and make sure the doors can be opened by a child in an emergency.
Test your smoke alarm to make sure it doesn't need a new battery.
Wash your hands while singing the "Happy birthday song" twice.
Take 3 minutes to de-clutter a drawer or the steps. Put things away and toss items you no longer need.
There are many benefits to making your home a healthier place for you, your family and your pets. Check back for more tips on things you can do to improve the health and safety of your home.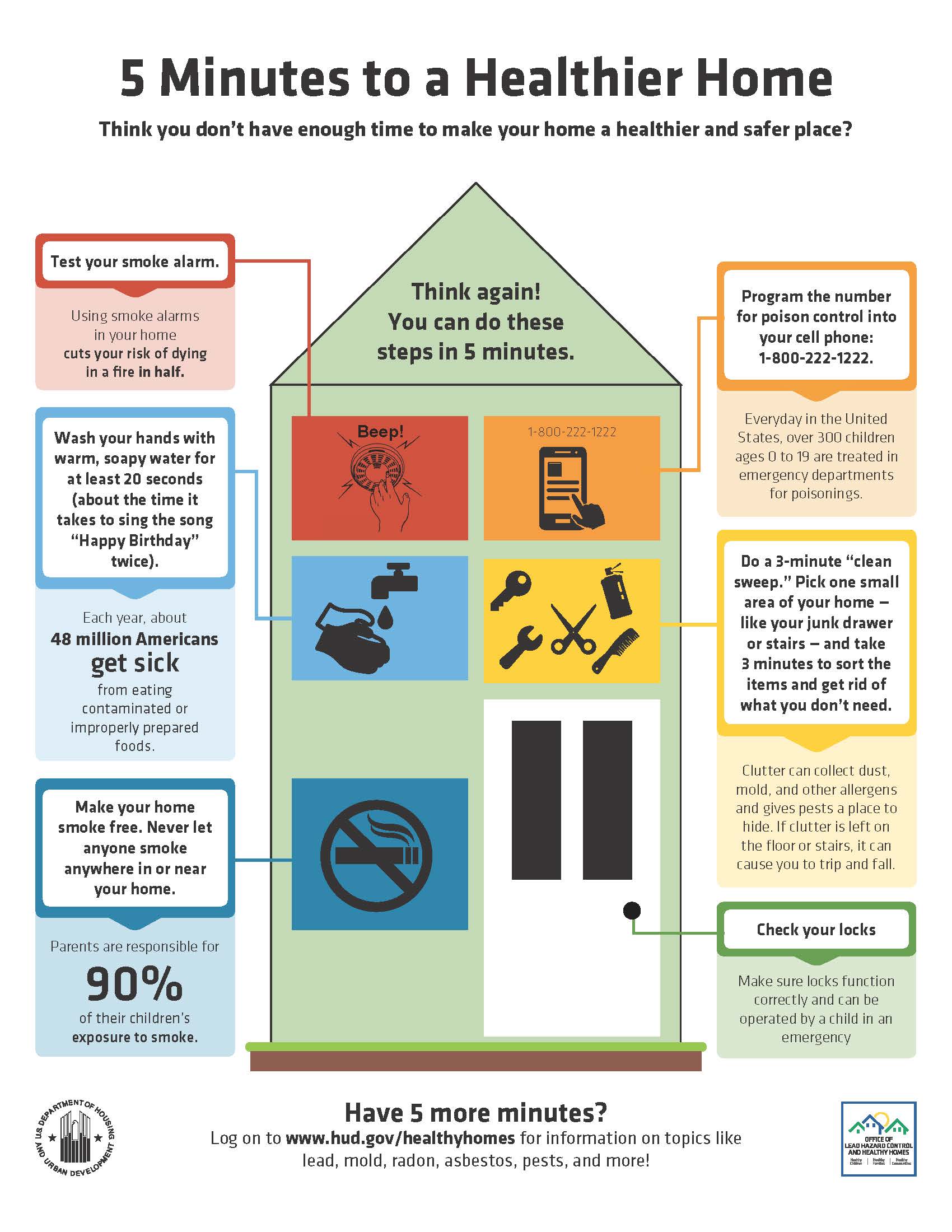 More information and tips for making your home safer and healthier are available from: