This past week some fellow UGA Extension bloggers and I had the opportunity to share our blogging experiences and challenges with other professionals at the National Extension Association of Family and Consumer Sciences (NEAFCS) conference at The Greenbrier in West Virginia. It was fun and insightful!
Extension has a long history of reaching out to the public to bring resources and evidence-based information to consumers, families and farmers. Blogging is a great way to do this! (You can learn more about Extension at the end of this blog.)
My colleagues and I all have different blogging styles and target audiences, but we have the same basic goals. We strive to make our blogs:
useful,
ultra-specific,
unique,
urgent (worth taking time to read),
personal, and
fun!
We have all learned a lot since we started blogging. Our blogs are an extension of the work we do in Georgia to increase awareness and knowledge about issues that impact the health and well-being of individuals and families. Our greatest challenge is time. While we enjoy blogging there never seems to be enough time to write. We have found it helpful to have some of the blogs written by university students, guest bloggers, or work as a team (like Bilingual Opinions).
You, our readers, are our most important asset. Thank you to my followers. I encourage you to visit my colleagues' blogs.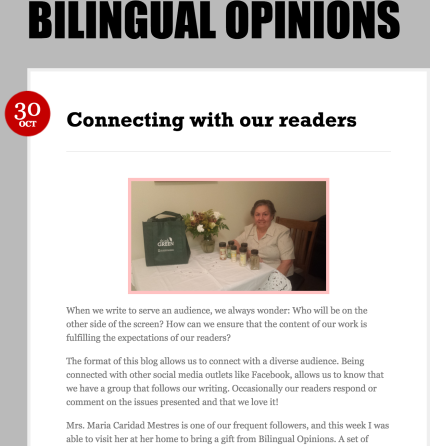 Bilingual Opinions has two authors and provides information on nutrition and health in English and Spanish. A recent blog was on laughter and health.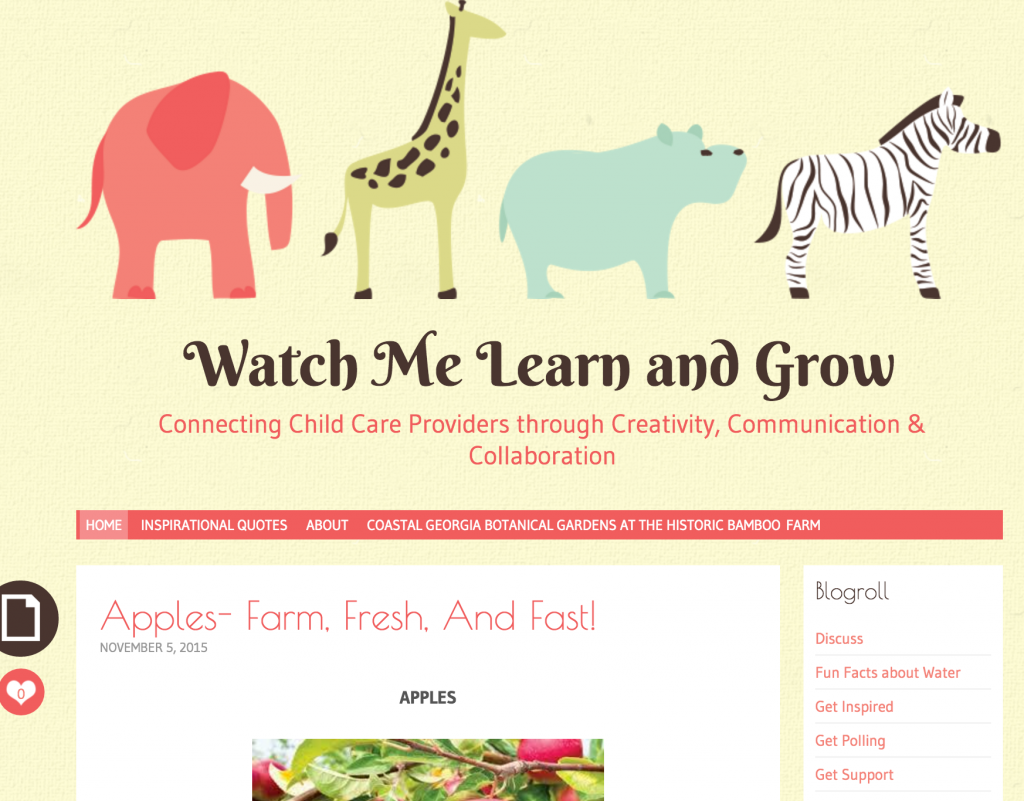 Watch Me Learn and Grow was created for childcare providers, parents, and anyone interested in children. A recent blog was on Fall activities a childcare provider or parent can do with young children.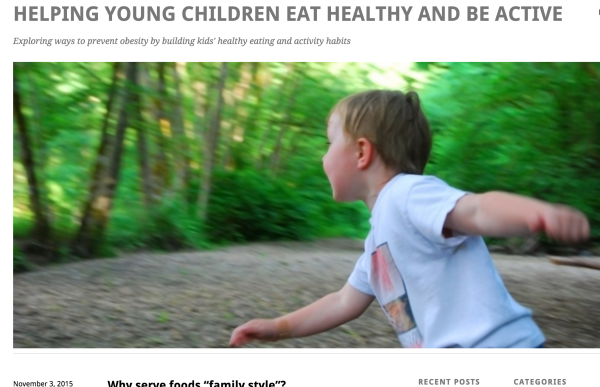 Helping Young Children Eat Healthy and Be Active provides information and ideas that help you encourage young children to eat healthy and be active. A recent blog was on family-style dining.
And of course my blog – UGA GreenWay News, where I provide information on living healthier and greener at home and abroad. Watch for my upcoming European adventure.
What is Extension? Land-grant universities like The University of Georgia have three important missions – teaching, research and outreach/extension. Extension is a way to bring practical information to consumers, families, young people, agricultural producers and small business owners. UGA Extension was founded in 1914. County Extension agents and state specialists share information on a broad array of issues, including childcare, parenting, nutrition, home safety, water quality, radon, gardening, safe pesticide use, and much more.
More information about UGA Extension