This past week I saw a cool green roof on the Pittsburgh Convention Center. I was in Pittsburgh for the Galaxy IV conference, which is a joint meeting of Extension Professionals. I was impressed with Pittsburgh. It is a nice city to visit and the green roof on the David L. Lawrence Convention Center (DLCC) is impressive.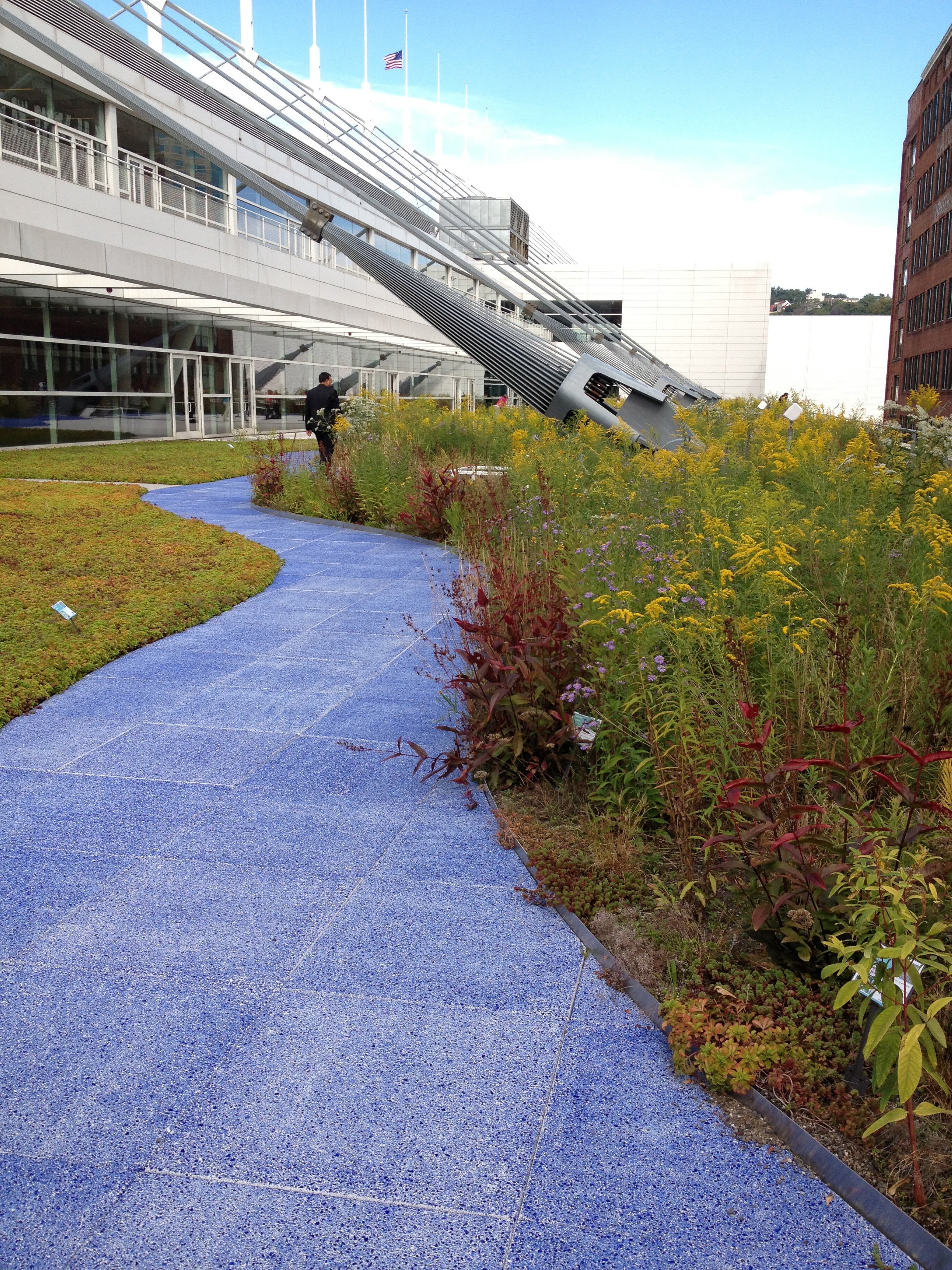 The DLCC sits on the shoreline of the Allegheny River. It holds two LEED® certifications – GOLD in new construction and PLATINUM in existing building. They operate green – recycling, composting, reclaiming grey water and even growing vegetables and herbs.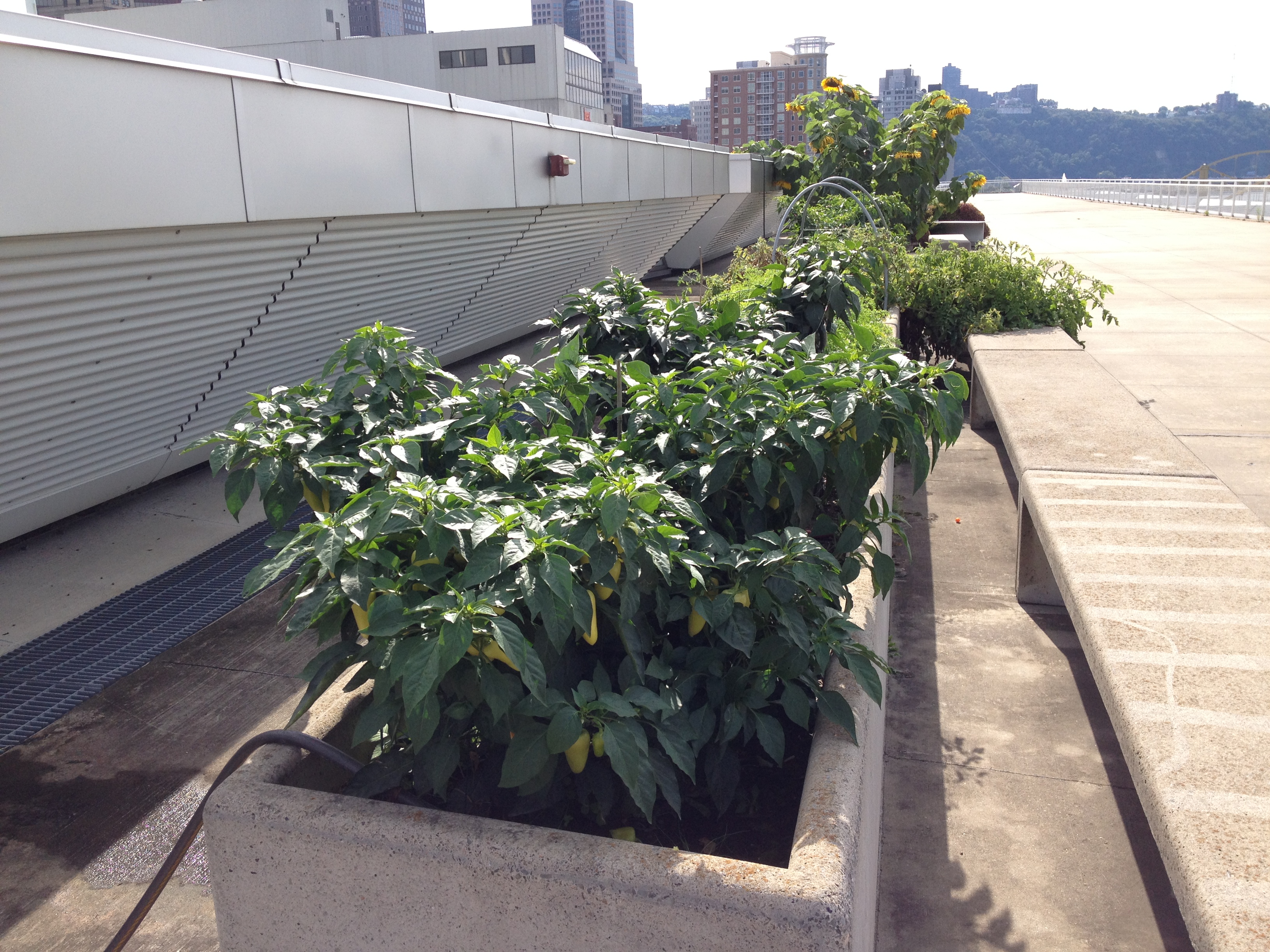 The Green Roof opened in May 2012. This 20,000 square foot space consists of a selection of low maintenance grasses and perennials. When the space was constructed, 73% of the roof materials were recycled or donated. The space is designed to retain 80% of rainfall, reducing the burden on the municipal drainage systems. The plants on the green roof will remove an estimated 680 pounds of particulate matter pollution from the air each year. This is equivalent to the air pollution generated by 255 cars in one year. Studies show that on the hottest Pittsburg days, a green roof will be 50 degrees cooler than a conventional roof, reducing the urban heat island effect.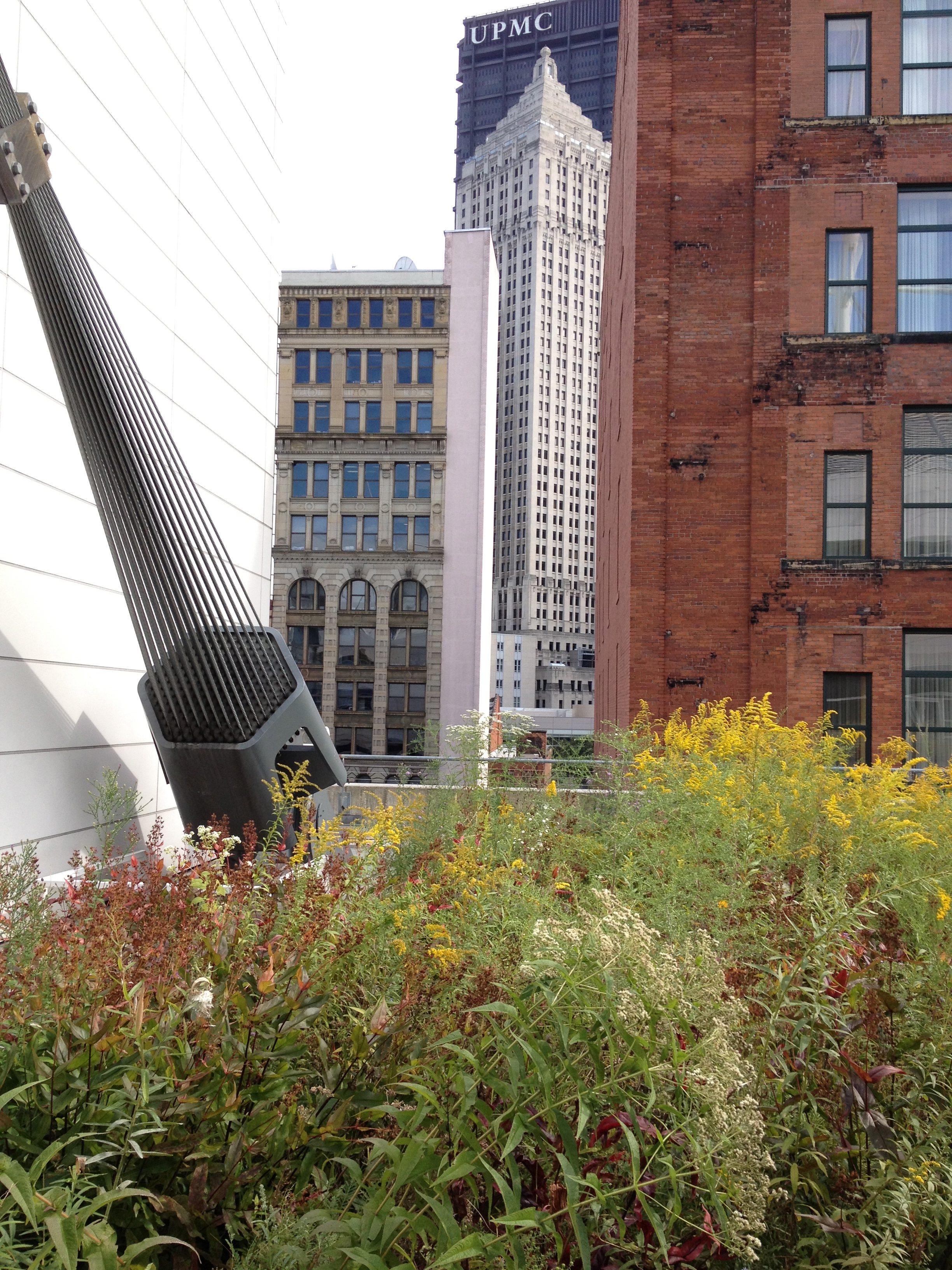 Great building Pittsburgh!