Water Resources from UGA participated in the 2021 Athens Water Festival. Members from the labs of Dr. Rebecca Abney, UGA Warnell School of Forestry and Natural Resources; Dr. Nandita Gaur, College of Agriculture and Environmental Sciences, Crop and Soil Science Department (CRSS); Dr. Janine Sherrier, CRSS; and Dr. Gary L. HAwkins, CRSS participated in the 2021 Athens Water Festival. Members of this team as shown in the images below:
Played a Flushable and Non-Flushable game with kids and adults
Demonstrated how a septic tank and system works
Demonstrated how different paper products and "flushable" items breaks down while being stirred
Demonstrated how pollution moves in a watershed using a tabletop watershed model
Demonstrated how water is treated and is delivered to a home as well as showed how wastewater is collected and delivered to a wastewater treatment plant for treatment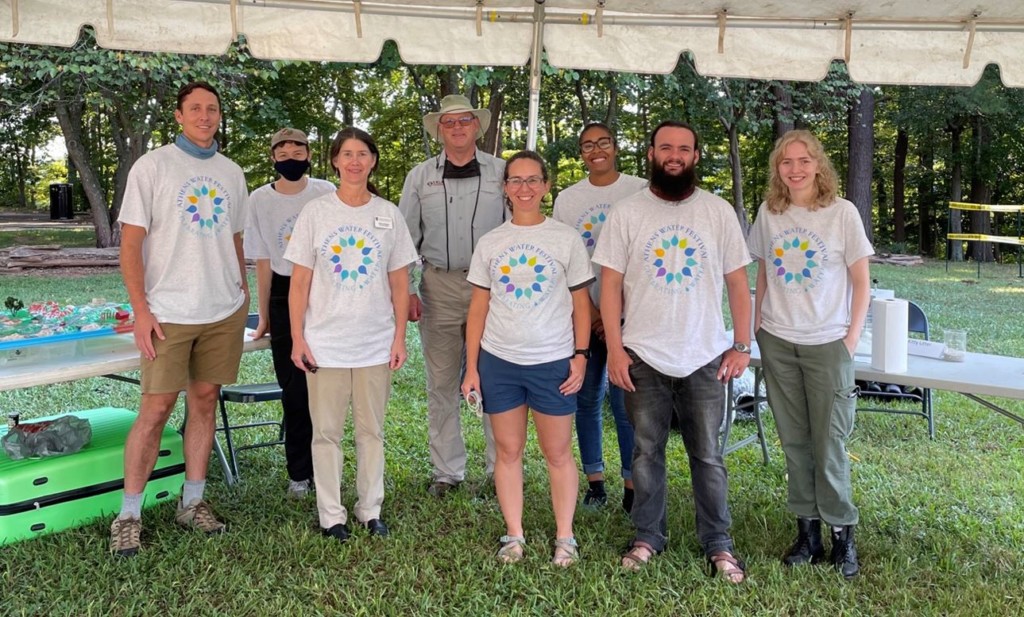 The Athens Water Festival is an Annual Event hosted by the Athens-Clarke County Water Department to provide some fun and education on different aspects of water.
The following is a few shots of the team members using the education displays at the water festival.