Pecan growers, it is that time of the year again to start thinking about the pecan nut casebearer (PNC). UGA Extension Pecan Entomologist, Dr. Angel Acebes-Doria does not typically recommend spraying for this insect as it helps in thinning out the crop in high crop load years, rather instead spraying after scouting and finding eggs and larvae on nutlets. Dr. Acebes-Doria does however recommend that growers who have had previous infestations and for those who spray to prevent disease, should use products as Intrepid, Intrepid Edge, and Dimlin 10-14 days after we have an onset of PNC activity.
This year in collaboration with the USDA, the UGA Pecan Team and county agents in pecan growing counties are working together to monitor PNC activity. 15 pheromone-baited traps (including Tattnall County) are placed across pecan producing counties and are checked daily. Here in Tattnall county we have been continuing to check our trap for the PNC, but have not had our first hit yet. We check the trap everyday until the PNC moth has been captured consistently for two days. The day that has consistent captures is what we refer to as the biofix date. Once we reach this biofix date here in Tattnall County, we will make this known to pecan growers that they can consider spraying 10-14 days from the biofix date.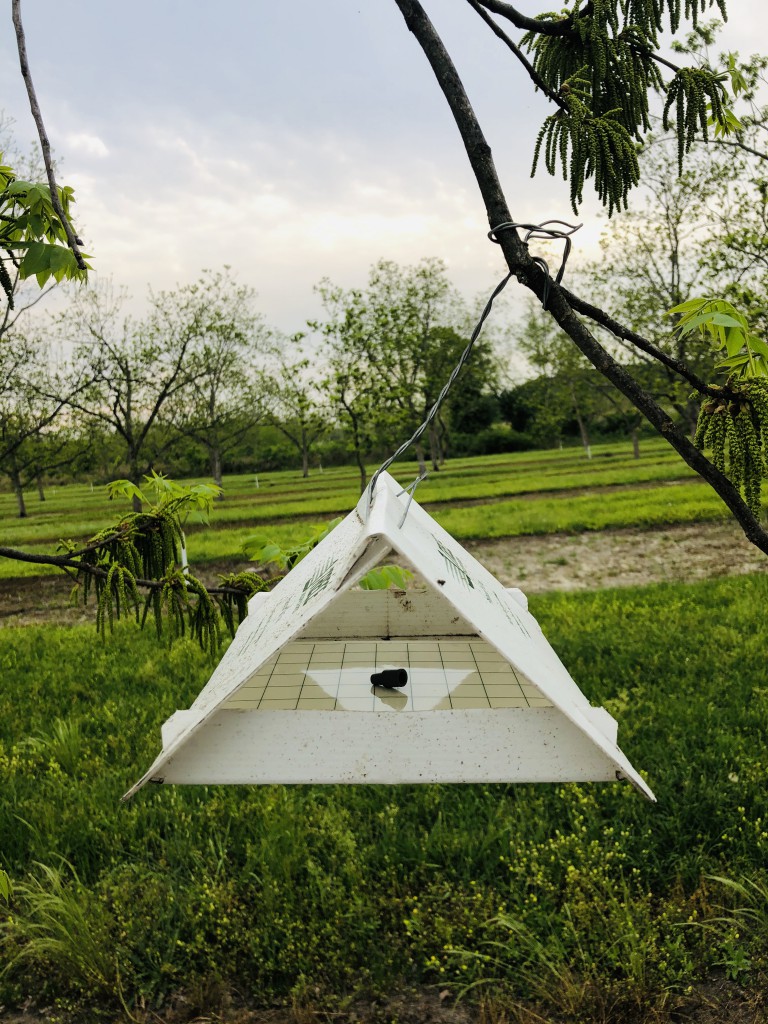 You can also monitor the status of this project by clicking on the link below to view the areas of the traps and the status of the biofix dates.
https://maps.eddmaps.org/pncrisk/index.cfm?lat=31.75&lng=-83&zoom=9