We have confirmation of Downy Mildew in the Area. Just as a reminder, these are the products we are recommending for downy control:
Product Efficacy Rating
Omega 500          moderate
*Note about Omega: We believe Omega has better "curative" activity, and would be the better option if you have downy present in your fields. The Omega 500 label also specifically says "DO NOT use an adjuvant with Omega 500F on this crop."
Orondis Ultra     moderate
*Note about Orondis Ultra: The label specifically states, "For ground or aerial applications, a spreading/penetrating type of adjuvant such as a non-ionic surfactant, organosilicone, or blend must be added at labeled agricultural use rates
Bravo                    moderate to low
Zampro                moderate to low
Phosphites          low (but can help)
A decision will need to be made for onions that are within a week or two of digging. Any onions that are more than 10 days from digging should take priority for treatment. Below are pictures of the infected plants.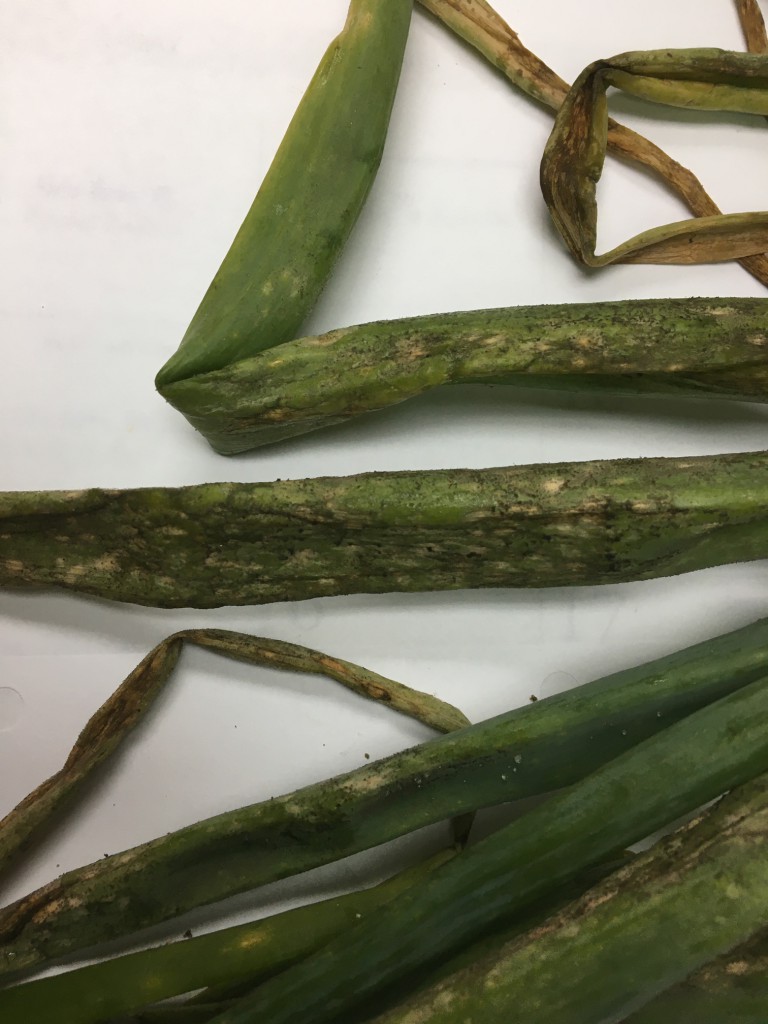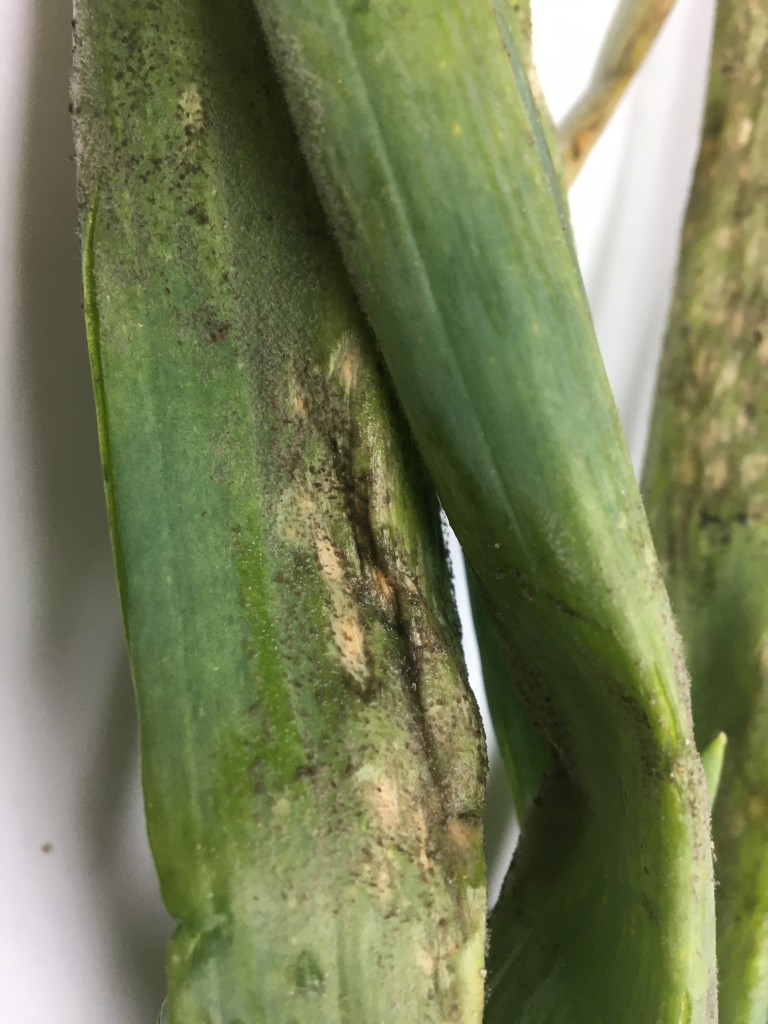 If you suspect that you may have Downy Mildew in your field, you can call Aubrey or myself at 912-557-6724 to come take a look.