I was driving down Highway 121 today and noticed something growing on the side of the road.  It had really bright yellow flowers and it looked like it had beans on it. It was not something I had noticed before so I stopped to take a look.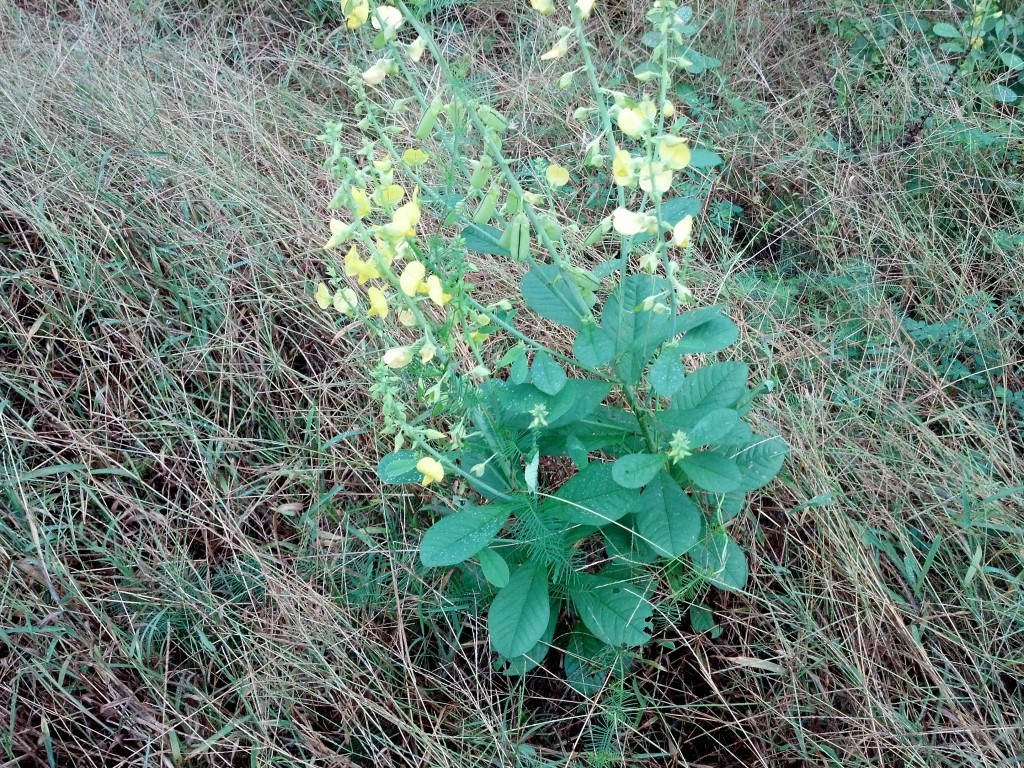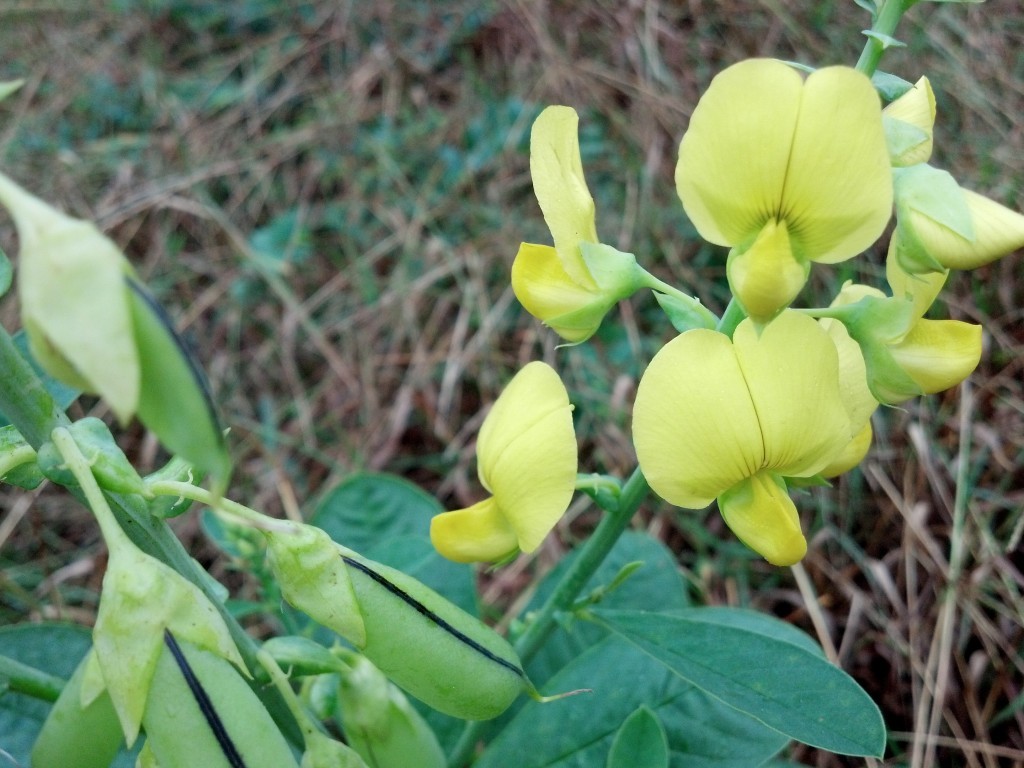 As it turns out, this weed is Showy Crotalaria.  It is a member of the bean family, and some people also call it "Rattlebox".  This is because the beans will rattle in the pods once they dry down.  It is a summer annual, and many of them are blooming right now. The bright yellow blooms can be seen easily from far away.  It can be found on roadsides, fields, and sometimes in pastures.  However, this is not something we want around for our cows or horses to graze on.  It is actually toxic to all livestock, including goats.  The seeds are the most poisonous part, but even dried leaves can be dangerous.  It is fairly easy to control with pasture herbicides, however.
Be on the lookout for this weed in pastures or hayfields.  If you want more info on Showy Crotalaria, I found a good article on it from Florida.  Click here to read more.