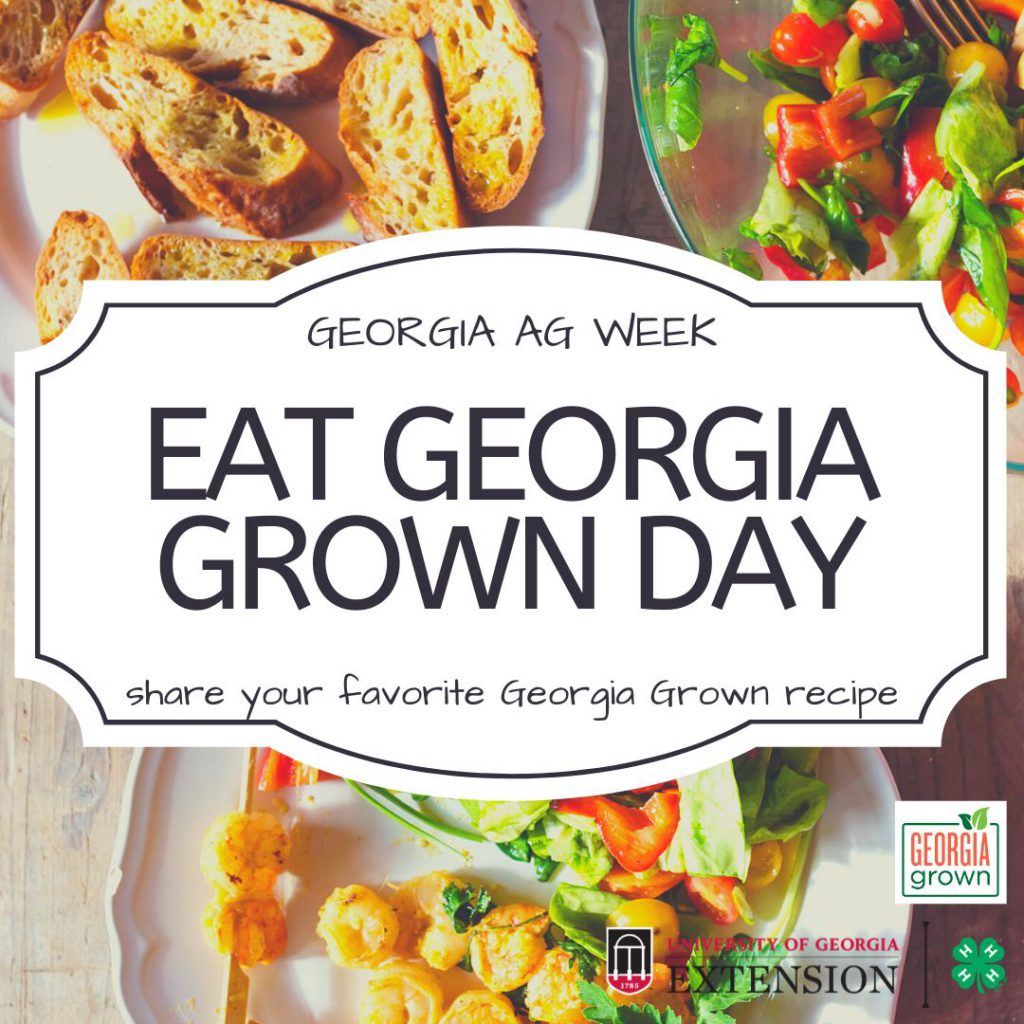 Do you like to cook? If not, you still probably love to eat. It's Eat Georgia Grown Day across Georgia and everyone is being encouraged to share their favorite recipe. So, today our STEMulating Learning Challenge is going to take place in the kitchen. Kids can learn about the science of emulsion while also making a tasty and delicious treat for the table.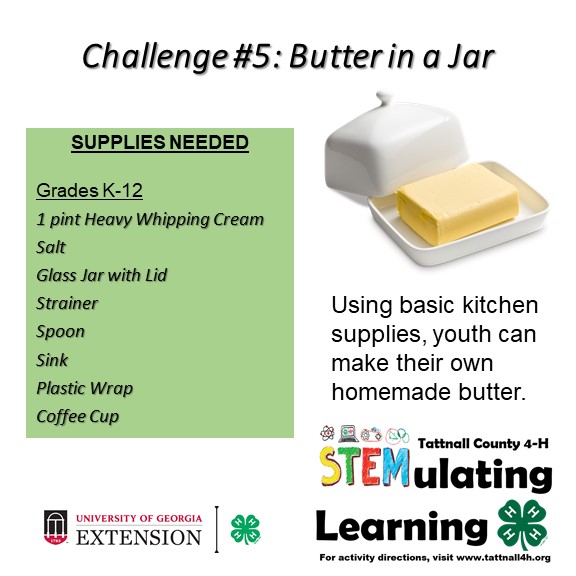 This fun project can turn a regular pint of heavy whipping cream into delicious homemade butter for the table. You may not think about butter being a Georgia Grown or Georgia Made product, but Georgia farmers do produce a lot of milk which can be turned into other dairy products. The University of Georgia Extension Service reports on their website that Georgia has around 268 dairy farms and produces over 1 billion pounds of milk per year. Dairy also ranks 8th as an agricultural commodity in Georgia. Next time you go to drink a tall, cold glass of milk, you should probably thank a Georgia dairy farmer for making it available to you.
Now that we have learned a little about dairy, let's get started learning a little science behind butter production. You can watch the video below OR read the article Emulsion Explosion for detailed instructions on the science behind making butter.
You may fall in love with homemade butter. If so, you can always make more using this trick involving a stand mixer to make lots of homemade butter in less than 10 minutes.
Mrs. Rebekah's Tips: As someone who grew up milking cows and making our own homemade butter, I highly encourage you add a small bit of salt to the butter after you rinse it. You may also wish to line a coffee cup (or a small bowl) with plastic wrap. You can place the butter you just made into the cup and wrap the extra plastic wrap on top so it is covered all the way around. Gently press the butter down into the cup so it is molded into the bottom. Refrigerate until the butter is solid and will easily slide out of the cup as a small round disc. (This replaces using an actual butter mold.) You can then store the butter in this shape and it can be easily cut for serving.
We would love to see pictures of your butter making adventures. Feel free to share your photos on social media and use the hashtags #GaAgWeek2020, #GeorgiaGrown, #Tattnall4H and #4HSTEMULATINGLEARNING. We look forward to seeing lots of pictures of you all enjoying your delicious, homemade butter. For more details about these activities, please contact us at rbowen1@uga.edu.
Additional Resources
The Butter Battle by Dr. Suess (book version and video version)
Upbeat songs to play while shaking butter (sometimes younger children get a little bored before the butter actual makes, so music helps)