What comes to mind when you hear "Environmental Stewardship"? How about "Health Benefits of Gardening"?
That's right! The state initiatives for the Georgia Master Gardener Extension Volunteer Program.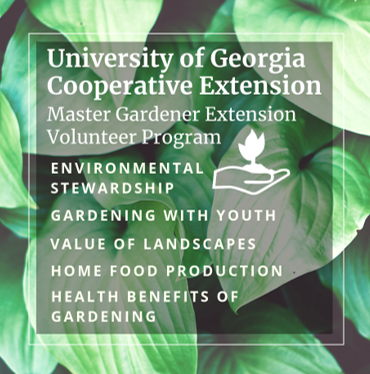 These are areas of emphasis for our educational projects extended to the public to teach others about plants and gardening. You can read their descriptions here. MGEV projects are labeled according to the state initiative that they address.
For 2019, MGEV service hours were divided among the initiatives like this: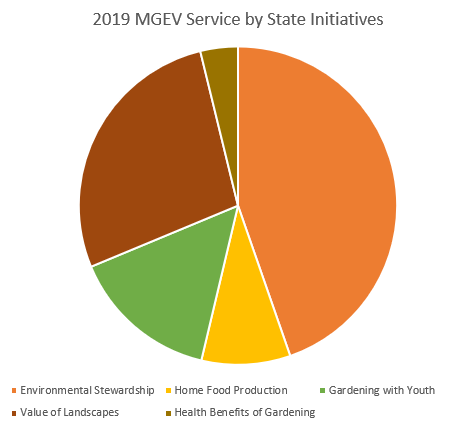 Environmental Stewardship remains our top priority, consistent with the mission of the Georgia MGEV Program. Thank you, MGEVs, for working so hard to educate your neighbors and communities about sustainable horticulture!
We'll have more glimpses of our 2019 annual report as we near completion of its expanded form!