Did you know that March 14 is "Learn About Butterflies Day"? While the origin of this "national day" is not known, we do not need very much of an excuse to share our love of plants and deep appreciation of butterflies with our friends and neighbors.
Consider your media outlets in your community. Be sure to share your articles and materials with your agent before you publish. This helps ensure that Extension is represented through use of logos and your byline. It is also so helpful to have a second set of eyes on content to verify content and details. They may even be able to add photos or other helpful content.
Write an article for a local newspaper or community magazine that shares the benefits of butterflies and how individuals can support them with butterfly-friendly gardens and maintenance.
Create a post for your agent's blog. You can be credited as a guest writer using your MGEV title!
Prepare a 1-minute video about butterflies to share on Facebook!
Want to learn more about communication methods for MGEVs? Be sure to attend a 2020 Regional Leadership Conference!
MGEVs support pollinator gardens all throughout the state. These are great places to hold butterfly events, even in March.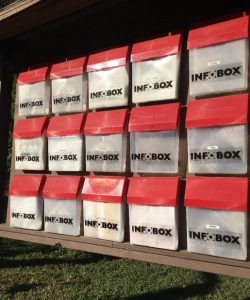 Consider planning garden tours that include plants attractive to butterflies for food in both larval and adult stages. Encourage participants to plant in the spring for butterflies throughout the year. Invite them back in the summer for another tour to see the garden in its glory!
Add a mailbox or other weather-proof container to your gardens and include butterfly publications from UGA.
Take an inventory of your garden signage. Do you need to add some colorful signs or additional labels to draw attention to butterfly-friendly plants?
MGEVs work with youth audiences. Take advantage of butterfly day to share with future gardeners the wonder and excitement of having butterflies in our gardens and landscapes.