Peanut harvest is getting to be in full swing; diggers are digging, and pickers are picking. More cotton fields are being defoliated and harvest has started in cotton, also. The clear and sunny weather like yesterday and today can really brighten the spirit and make for good harvest conditions.
Many peanut maturity samples are looking similar to the one pictured below. With cooler nighttime temperatures, peanut growth and maturity have slowed down. This may allow a little bit of time to catch up on digging.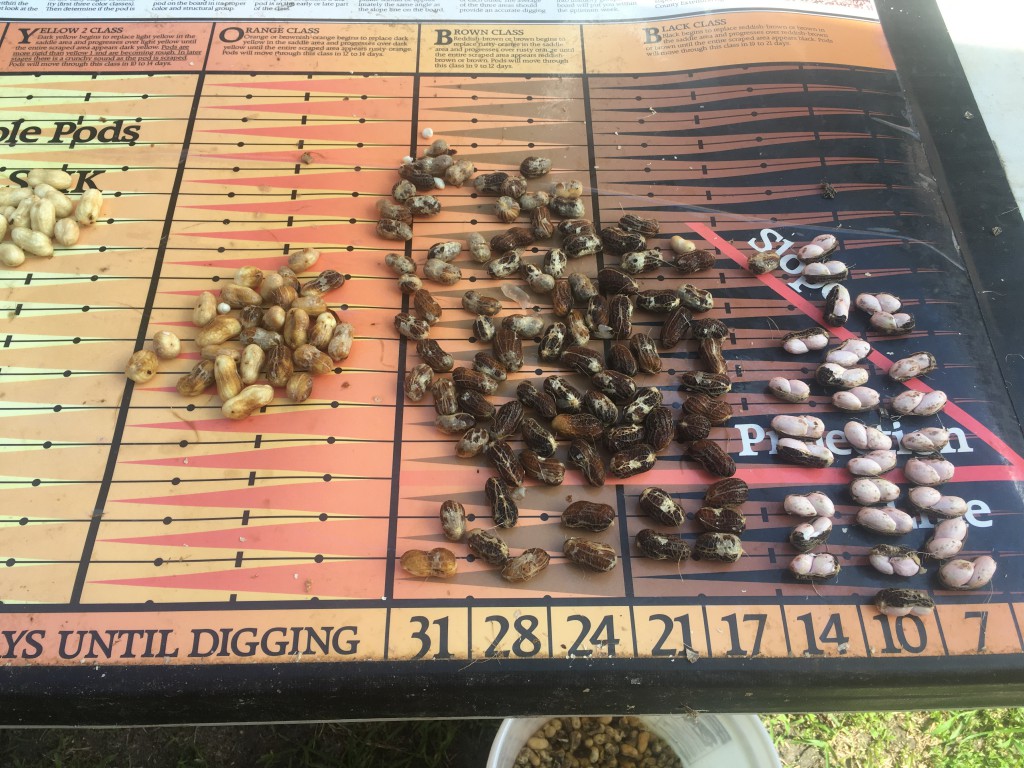 The peanut clinic calendar schedule for the locations throughout the county ended today. We will be glad to still check samples at the Worth County Extension Office starting next week. Please call before you come to make sure an agent can assist you.
Following are a few thoughts on late season disease in peanuts and cotton from Dr. Bob Kemerait:
Peanut: Late leaf spot continues to be a developing story on our peanut crop. We have seen in specific commercial grower fields much more late leaf spot than I expected given the premium program(s) deployed.
Cotton: Areolate mildew (Ramularia) on cotton is aggressive in a number of fields in South Georgia.  If you are within 4 weeks of defoliating, I probably would not do anything.  More than 4 weeks and data from 2 county agent trials shows a profitable yield increase with use of fungicides.
Wishing you good harvest; and as always, if we can help from Worth County Extension, just let us know.