Following are two upcoming opportunities for forest landowners to get updates and training:
The 2020 Virtual Forestry Update will be hosted by Sydni Barwick, Thomas County Extension Agent. It is scheduled on October 21, 2020 at 1:00 p.m. and it will be online/virtual. Those interested can click on the following link to register: https://tinyurl.com/forestryupdate. See the flyer below for more details.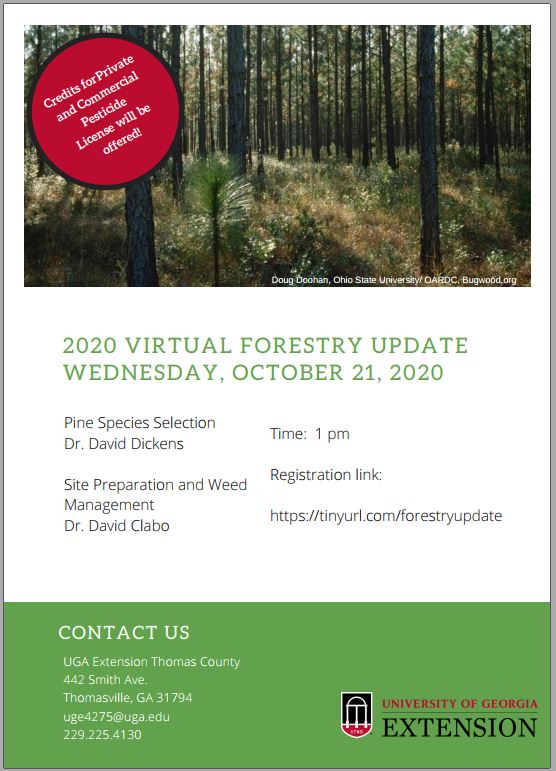 The Longleaf Pine Establishment and Management Workshop will be November 10-11, 2020. Please see the flyer below for the training schedule. There are continuing education credits for this two-day training. To register online, go to: https://conted.warnell.uga.edu. Mail in registration is also available. Early registration through October 20, 2020, or regular registration fee after Oct. 20th.