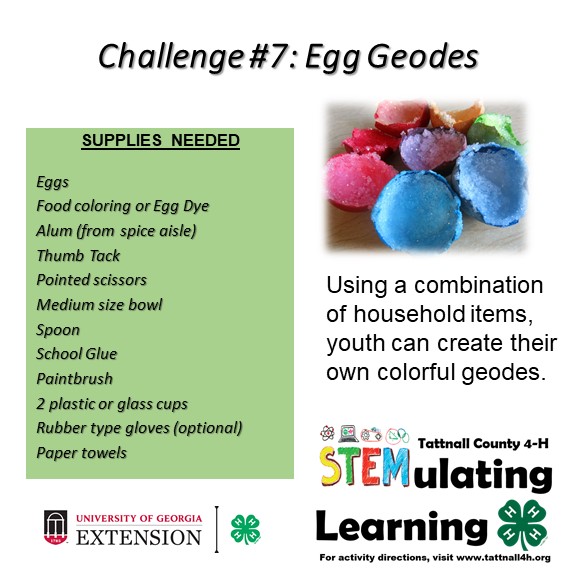 Despite having to be home for Easter, there are still some super EGG-citing things that you can do with eggs to have fun at home. Today, we will be learning how to make Egg Geodes. Tattnall County 4-H'ers Nick and Megan Miller, along with their younger sister Katie, volunteered to lead us in this fun experiment. Below is a video tutorial of how to make this fun craft…
You can also follow along with these written directions from Instructables: Making Egg Geodes
Hollowing out the egg can be the hardest part! If you need a little help with that, check out this great tutorial.
Want to learn more about geodes and other rocks and minerals? Check out some of these cool books: Best Children's Books About Rocks and Minerals
We hope you will share pictures of your Egg Geodes with us on social media with the hashtags #tattnall4h and #4HSTEMulatingLearning. For more information about online educational resources, contact Rebekah Greene at rbowen1@uga.edu.