As part of our Tattnall County 4-H Farm to Fridge initiative, we are excited to share with you a new recipe each week during May and June that features an ingredient that is locally grown or produced.
Recipe of the Week: Pico de Gallo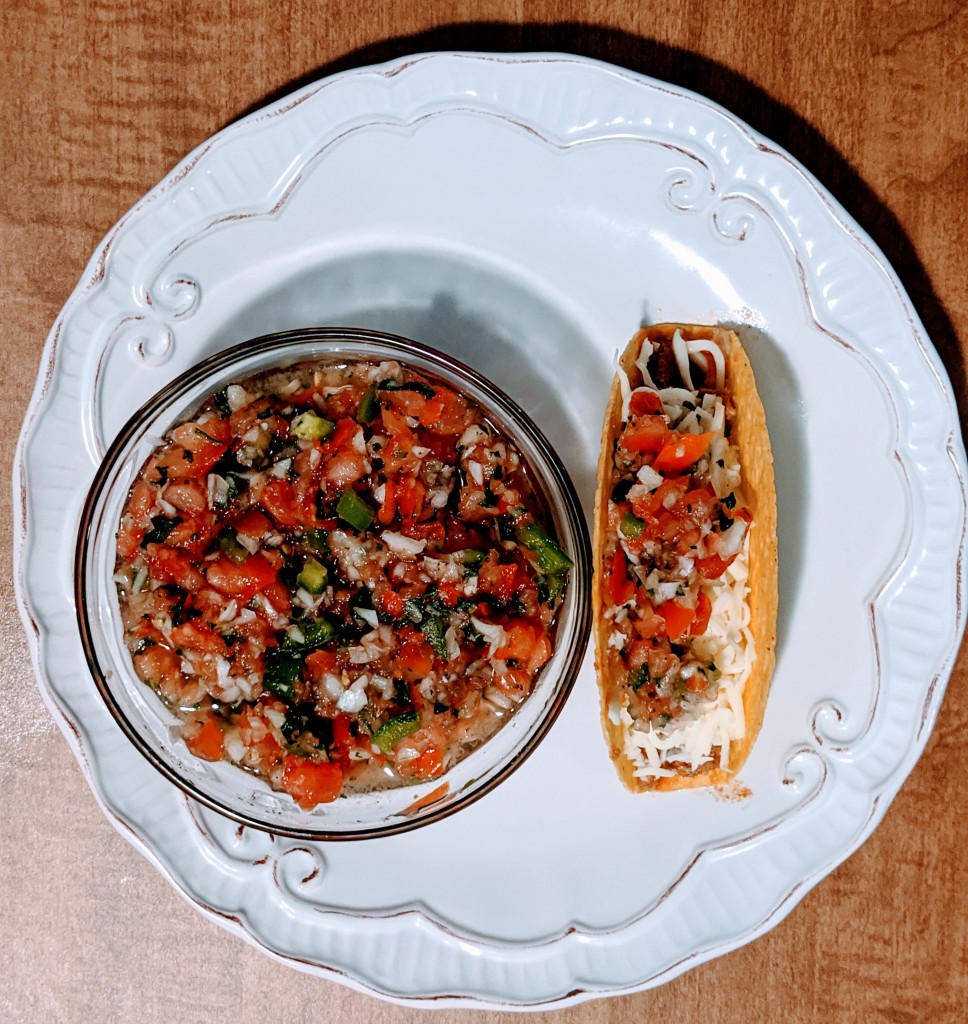 Since today is Cinco de Mayo and Taco Tuesday, we couldn't help but share a recipe inspired by Mexican cuisine. Today's recipe is a homemade Pico de Gallo that is perfect for adding to tacos, burritos, rice, or any other Mexican dish. Pico de Gallo is a great way to incorporate fresh vegetables into your diet, including peppers, tomatoes, and onions.
Homemade Pico de Gallo
Ingredients (as Mrs. Rebekah made it):
6-8 large roma tomatoes (chopped)
1 medium Vidalia onion (chopped)
1 bunch fresh cilantro (chopped) or 1/4 cup lightly dehydrated cilantro
Juice of one lime
2 Jalapeno peppers (remove seeds before chopping)
Salt, to taste (we used about 1/2 teaspoon)
Our recipe is adapted from a recipe created by Ree Drummond for Food Network (available here) and a recipe from Iowa State Extension (available here).
We also wanted to share this nice tutorial video from Mississippi State Extension to help you better prepare your Pico de Gallo.
Featured Ingredient: Vidalia Onions
Our featured ingredient this week is the Vidalia onion. Vidalia onions are grown in Tattnall County, Toombs County and several surrounding counties. With their annual pack date being in April, there are lots of Vidalia onions readily available at most local Farmer's Markets, grocery stores, and even many produce stands. Locally grown Vidalia onions provide a nice flavor to your Pico de Gallo that is a little less tart than the purple onions or regular yellow onions listed on most recipes. If you do use Vidalia onions and want a spicier taste, you can also include a little extra cilantro or Jalapeno pepper.