Last weeks Cover Crop and Small Grains Meeting had some interesting points. I wanted to share a few photos from the demonstration. Nathan Lowder the Soil Health Specialist for USDA NRCS brought the rainfall simulator. Julia Gaskin from UGA Athens spoke on different cover crop options and their management. Raegan Noland is the new Corn & Small Grains Specialist in Tifton, he visited with us as well.
Cover crops aid in weed control, reduce erosion, hold moisture and promote soil health. The four principles of soil health planning are: Provide continuous living roots, Minimize disturbance, Maximize soil cover and Maximize biodiversity.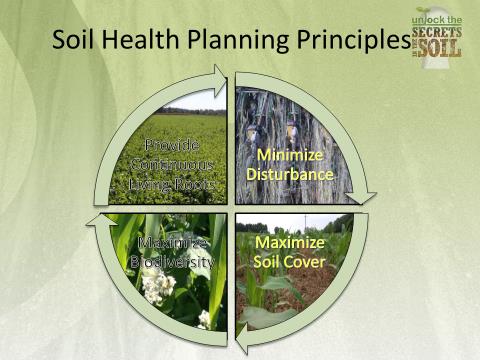 Attendees enjoyed the rainfall simulator. It helped demonstrate how much water from a rain event runs off and how much infiltrates into the soil. There are very drastic differences between different types of cover. He showed examples of: a pine forest floor, an over seeded hayfield, grazed pasture, bare ground and a small grains cover crop.