What: Advanced Training to increase MGEV knowledge of providing diagnostic plant problem support to Extension clientele (Learn more about Advanced Training and who can participate)
Where: The training will be held concurrently in a hybrid format at Bartow, Bibb, and Fulton county UGA Extension offices (30 participant capacity at each site) from 8 am to 4 pm with morning instruction and afternoon hands-on activities
When: Friday, August 11, 2023
AT Category: Diagnostics and Technology (DT)
Registration Cost: $75 – covers a full-color, spiral bound training manual, digital wireless microscope, lunch, refreshments, and supplies.

The microscope requires a blue-tooth enabled device such as a smart phone, laptop, or iPad. Participants will need to bring their device to the class for this portion of the class that is hands-on.
This Plant Diagnostics Advanced Training will equip active Master Gardeners with additional skills and knowledge to recognize plant problems and guide clients through the diagnostics process. During this training, MGEVs will learn from UGA Extension specialists about common diseases and insect pests in ornamental plants. MGEVs will learn best practices for plant sample collection, practice plant pathogen identification with a portable microscope (that you get to take home!), and master building evidence-based management recommendations. Those who complete this training will be expected to support their respective county Extension office by assisting with response to residential plant disease questions.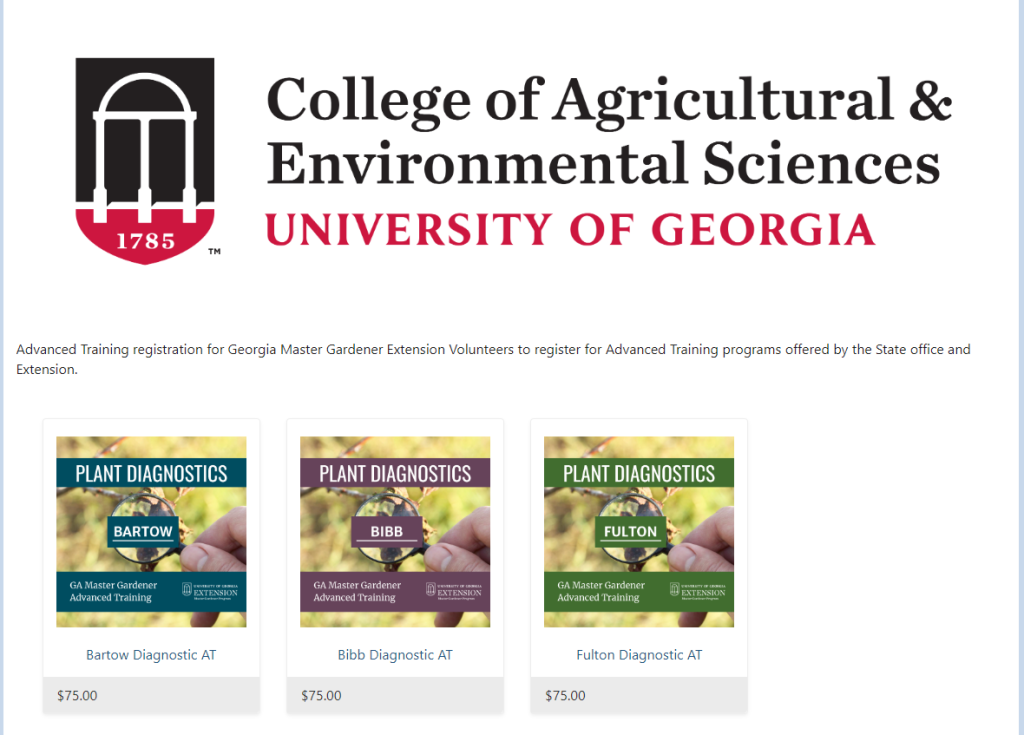 Training locations:
Bartow County: 320 West Cherokee Ave. Room 112 Cartersville, GA 30120-3059
Bibb County: 715 Oglethorpe St, Macon, GA 31201
Fulton County: Camp Fulton-Truitt 4-H Education Center, 4300 Herschel Rd, College Park, GA 30337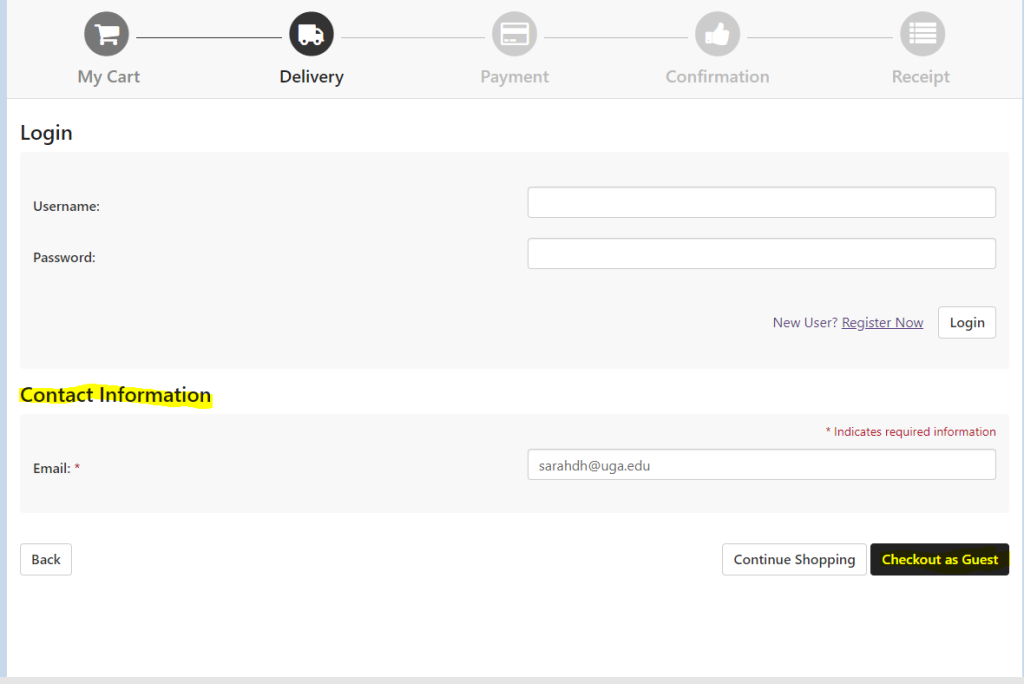 When using the online registration, please Checkout as Guest by simply entering your email under Contact Information. You do NOT need to use "Login" or "Register Now". Please complete your registration by entering your email address, clicking "Checkout as Guest," and then proceeding to the payment step.
REGISTRATION HAS FILLED!
Training agenda and additional communication will be shared via email to registered participants.
Registration deadline: Friday, July 14, 2023
Questions? Reach out to Sarah Sawyer at the State Program office, sarahdh@uga.edu.