The mission of the North American Intercollegiate Dairy Challenge (NAIDC) is to:
Develop tomorrow's dairy leaders and enhance progress of the dairy industry, by providing education, communication and networking among students, producers, and agribusiness and university personnel.
This event is trademarked as an applied learning competition that brings together the best and brightest of the dairy industry.
There's now one event that brings together the best and the brightest collegiate students who are diligently studying for a career in the dairy industry: The North American Intercollegiate Dairy Challenge. NAIDC is a unique two-day competition among teams representing North American universities' dairy science programs. The competition challenges those institutions to inspire their students with a high quality education – empowering them with the resources for real-world success. This challenge incorporates all facets of a working dairy business in a forum that's interactive, educational and fun. The NAIDC is the competition for tomorrow's dairy leaders.
The event is an intense evaluation of an operating dairy farm using the Strengths Weaknesses Opportunities and Threats approach to evaluation. The product of which is presented to a panel of experts as well as the farm owners. This competition is truly a test of putting knowledge into application, endurance, confidence, effective communication and critical thinking skills.
The North American Intercollegiate Dairy Challenge allows dairy science students to apply theory and learning to a real-world dairy while working as part of a team.
Day one begins with each four-person student team receiving information on a real-life dairy, including production and farm management data. Following an operation evaluation, teams develop a comprehensive program including recommendations for nutrition, reproduction, milking procedures, animal health, housing and financial management. The first day concludes with an informal dinner with NAIDC sponsors.
Day two is a presentation day, where team members present recommendations to a panel of judges. Competition is stiff, and team members must field questions from the judges. Presentations are evaluated based on the analysis and recommendations. The evening concludes with a reception and awards banquet
For the first time in many years, the University of Georgia signed up for the Challenge in 2013. The students competed in the regional event hosted by Louisiana State University in Baton Rouge, LA and then attended the Academy portion of national Dairy Challenge held in Fort Wayne, IN in spring of 2014. This was the opportunity to "get our paws wet" in the process.
That fall, five students attended regional Dairy Challenge in Salisbury, NC. The following, Spring, the team (4 members) competed at National Dairy Challenge and two students attended the Academy in Syracuse, NY.
Read more about UGAs participation in the 2015 National Dairy Challenge here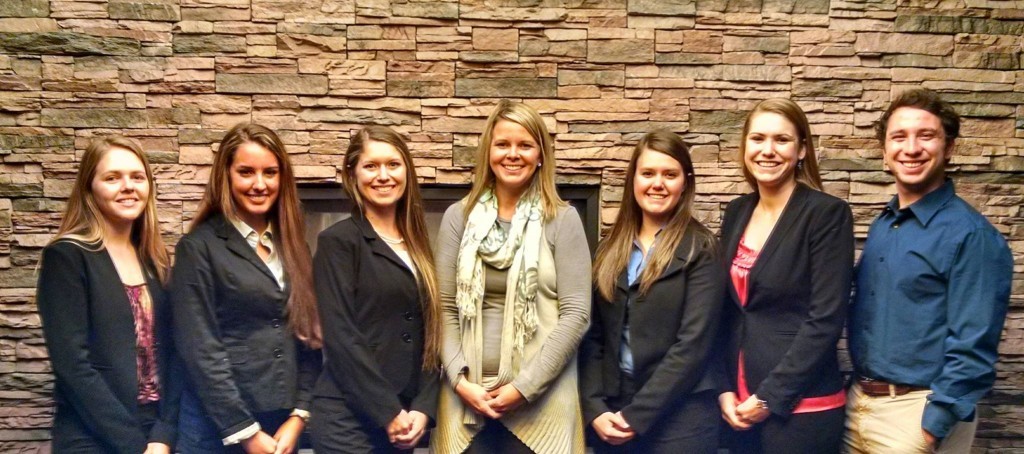 Read more about UGAs participation in the 2014 National Dairy Academy here