Corn Disease Update from Dr. Bob Kemerait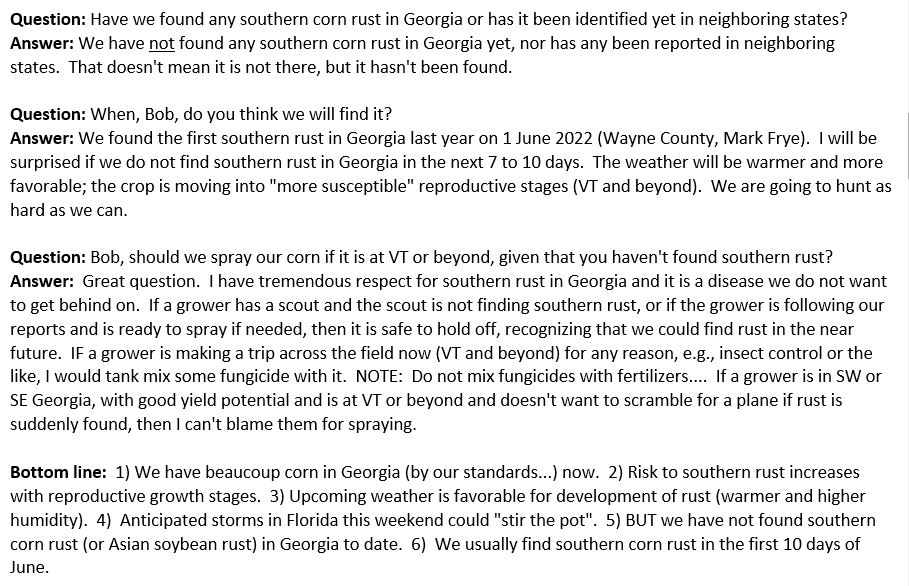 Cotton and Peanut Issues
In the last couple of weeks, we have made many field visits for cotton and peanuts in regards to plant stands.
More seedling disease and seed rot, in some cases, have resulted from cooler temperatures and cool, damp soil conditions in the month of May. Below are pictures from Worth County fields showing the problems.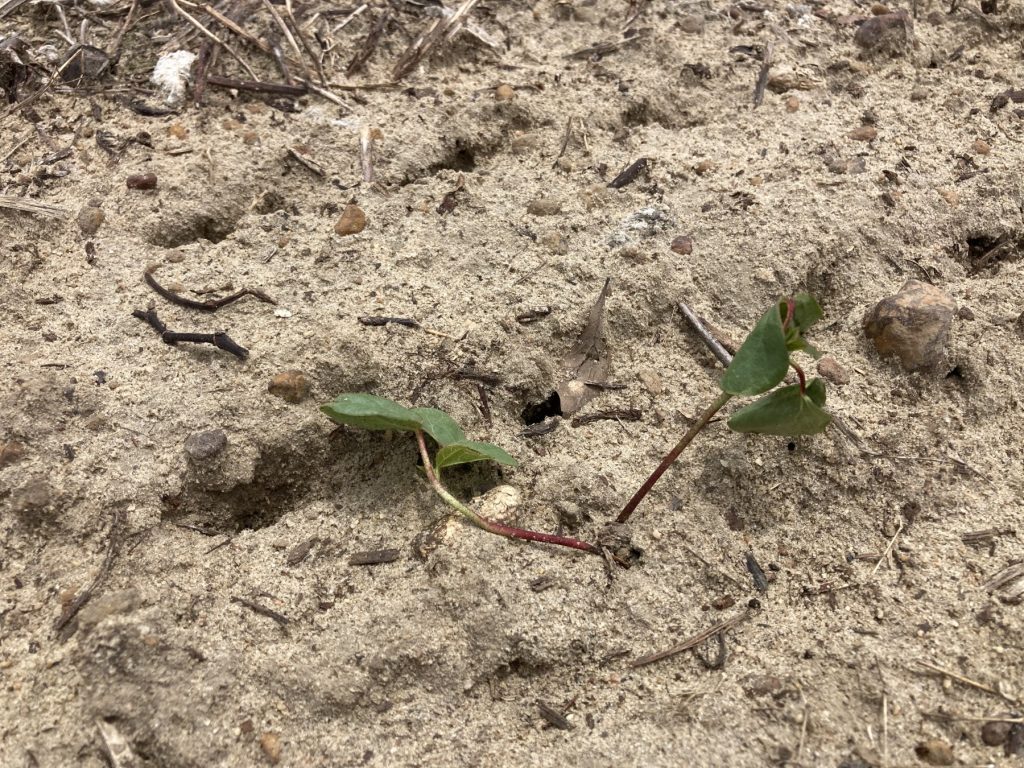 Other issues with plant stands and replant decisions have involved deer and feral swine damage to crops. In field visits and in conversations with growers, some areas have been replanted more than once due to wildlife damage. Below are a few pictures from field visits this week in cotton.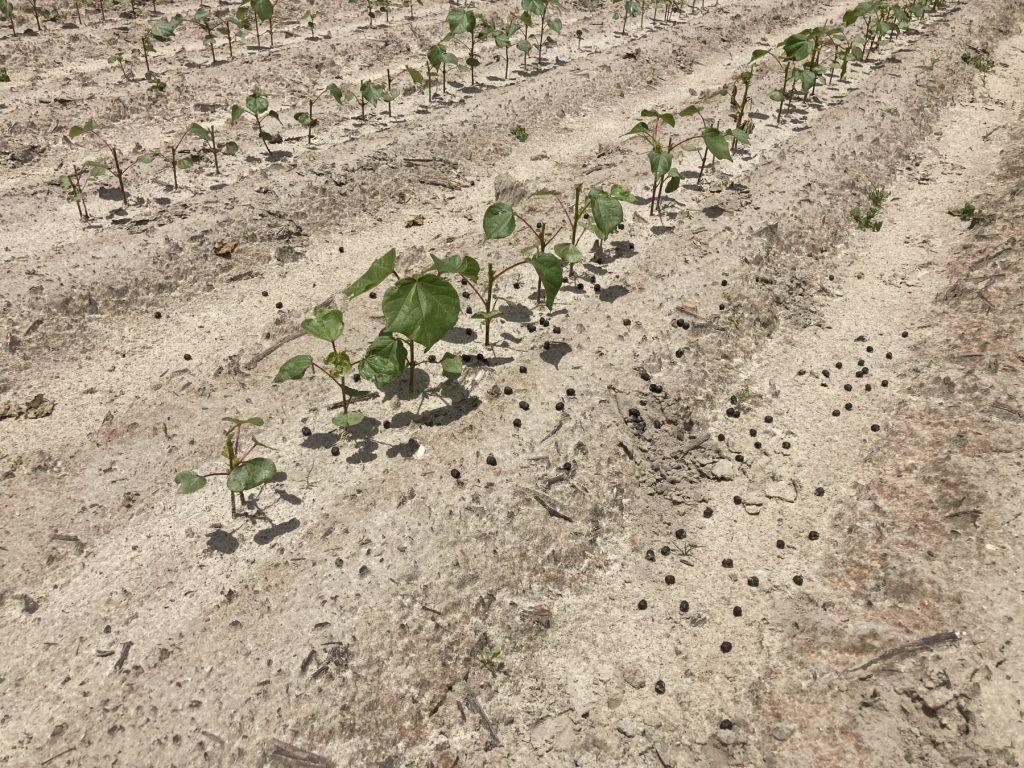 If we can be of assistance at Worth County Extension, please let us know.