Row crops and melons are moving along, as we are reaching the end of cotton and peanut planting in the county. Wheat harvest got a good start, and slowed down when some of the rain came. Rains have been scattered and it is dry in most of the county at this time; many growers have been running irrigation to keep moisture to the crops. For the most part, cotton and peanut stands have been good this season.
This week Southern corn rust (SCR) was confirmed in Georgia – first in Wayne County on June 1st, and then in Grady County on June 2nd. For more information, see "Southern Rust Confirmed in Georgia". We will try to keep growers updated on progress of the disease. To see the current status of Southern corn rust, visit: https://corn.ipmpipe.org/southerncornrust/.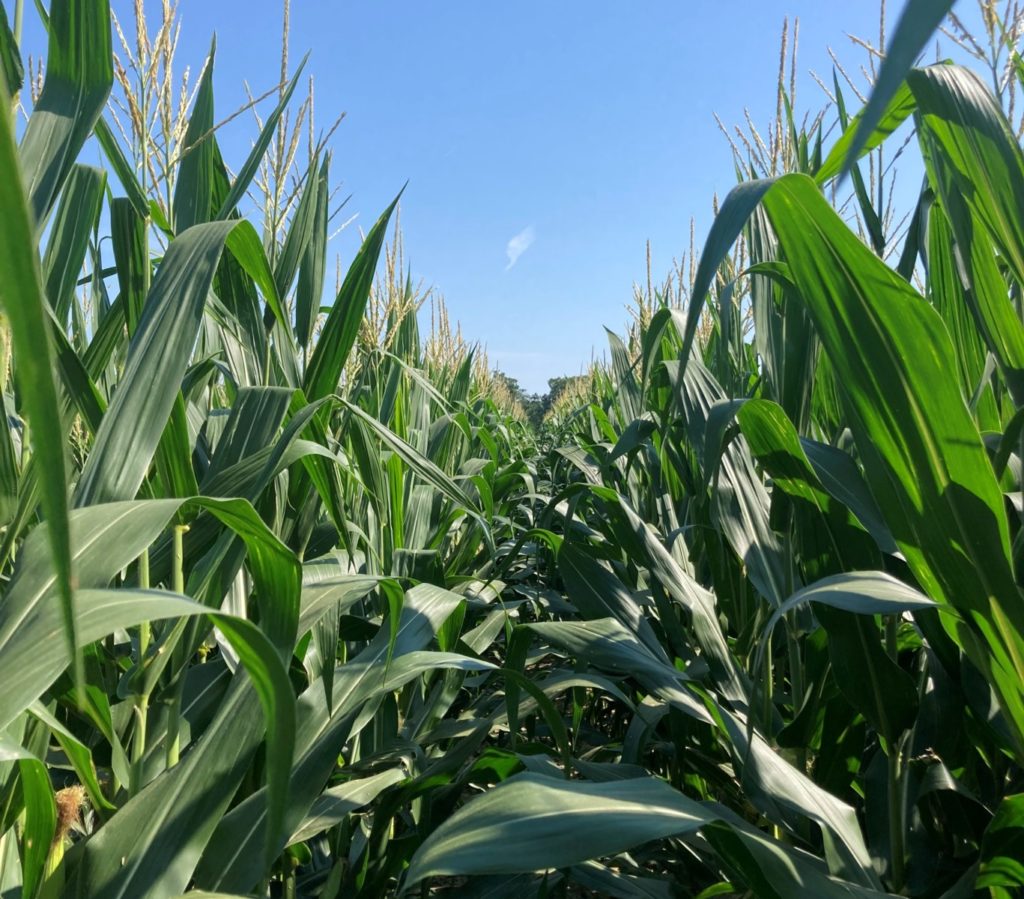 The "Cotton, Peanut, and Soybean Insect Scout Schools" will be in Tifton at the UGA Tifton Campus Conference Center on Monday, June 6, beginning at 9:00 a.m. and ending at 12:30 p.m. Interested persons can attend – there is no registration.
Last week we planted a couple of trials in Worth County. We have an on-farm cotton variety trial that will compare 14 of the latest varieties. Also, this is the second year of on-farm peanut trials to show the effects of various rates of in-furrow fertilizer on peanut germination and emergence (fertilizer in-furrow is not recommended by UGA Extension); our graduate assistant, Macie Wheeler, is working on these trials with Dr. Scott Monfort. More information will be forthcoming for peanut growers as a result of this work. Below are some pictures from the trials.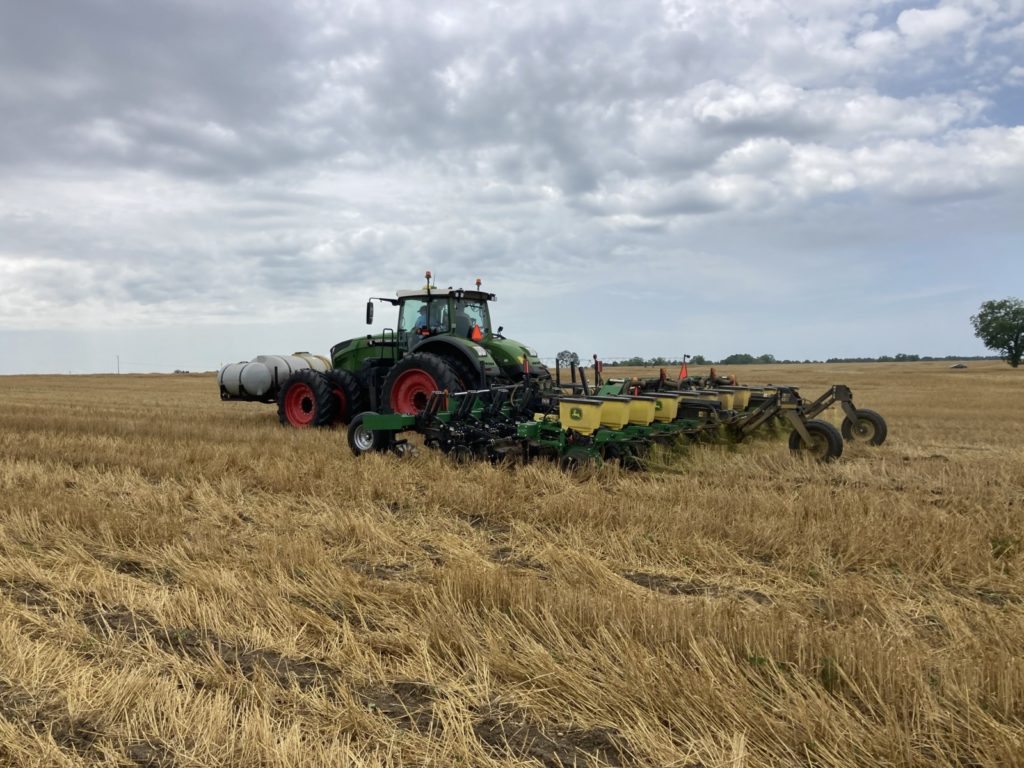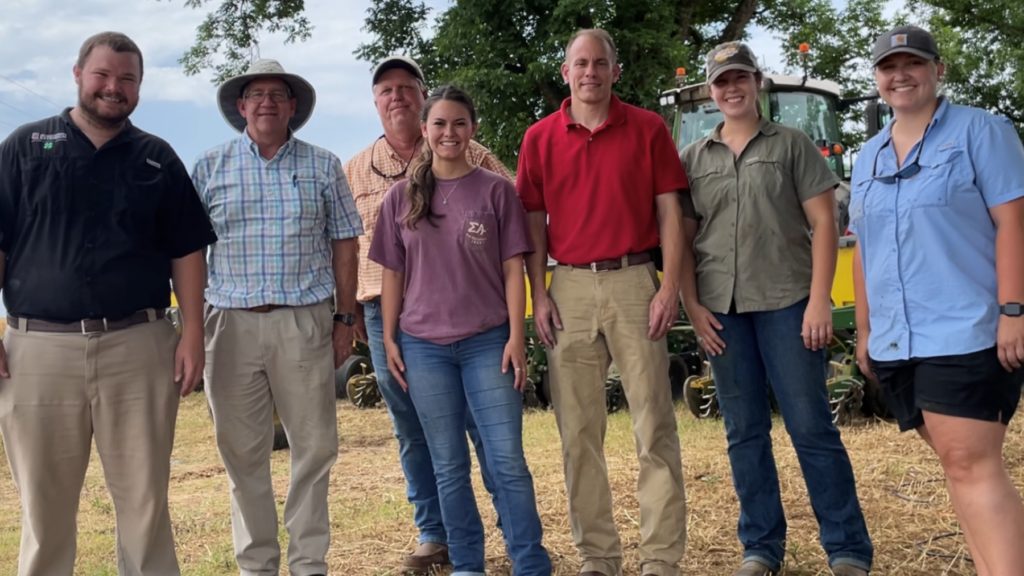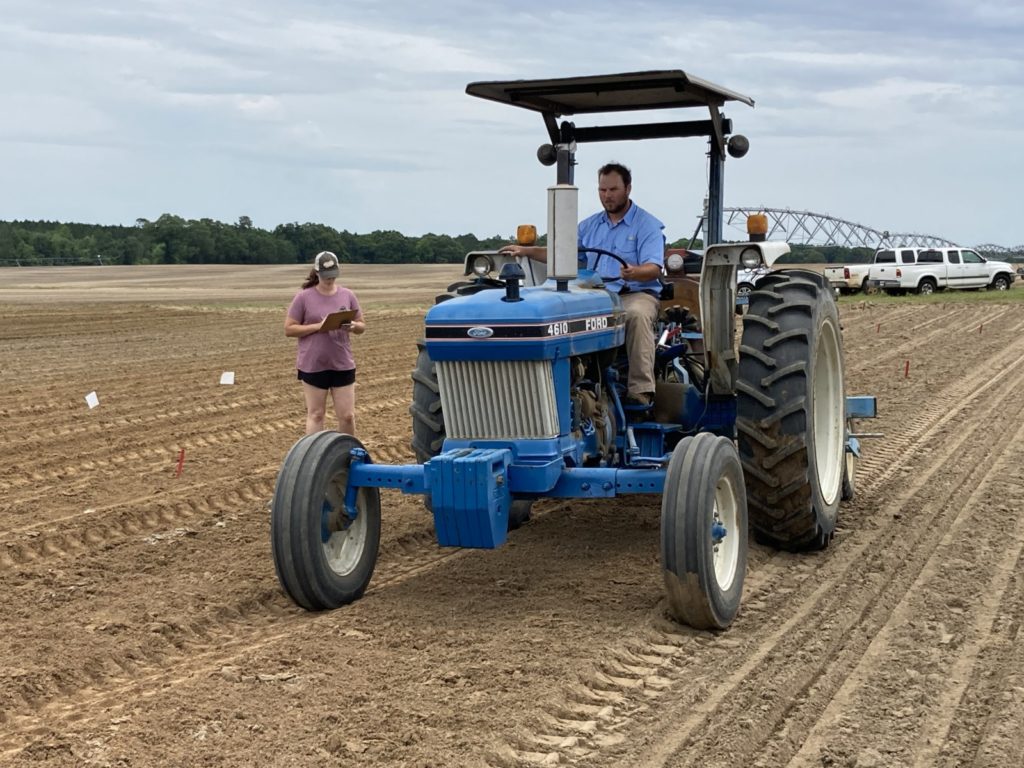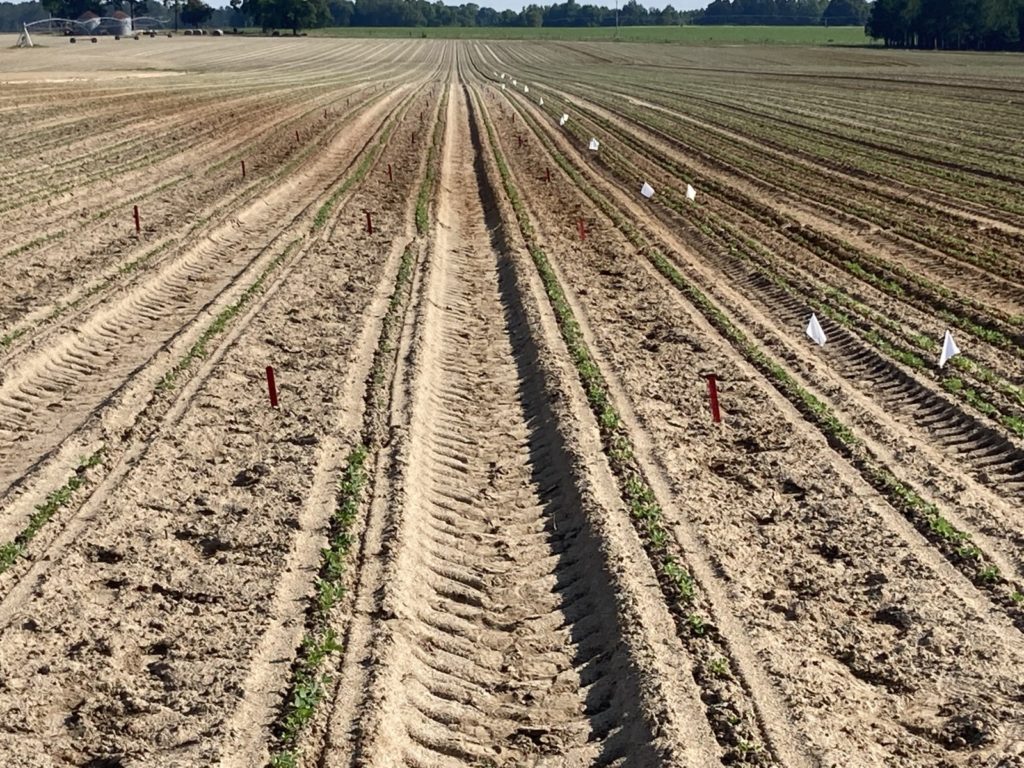 If we can be of assistance at Worth County Extension, please let us know.