There has been a lot of harvesting of peanuts in Worth County this week. With this, we have been checking a lot of peanut maturity samples. Even with the heat speeding up cotton maturity, peanuts appear to be on schedule as normal. There are some dryland fields and different situations that have required peanuts to be dug in the 130 day range. It is a good idea to check peanut maturity samples with us before digging just to see how they have progressed. 
Here is an example of a peanut sample checked this week, where we laid each pod in its corresponding class. This sample was Georgia-06G, and was recommended to dig in 10 days to further advance some peanuts to get better grade and weight. It is also important we crack pods open to see oil content of kernels, and know the field conditions of the plants.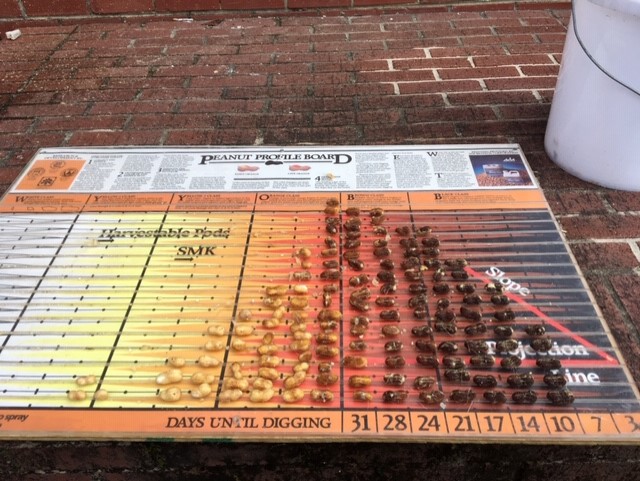 This is a good tool we use to better determine optimal digging.
Here is a picture of peanuts about to be picked in Worth County
There have been a lot of fields showing heavy spider mite pressure this season due to the hot and dry conditions. If a case is bad enough, it could play a factor in digging determination. Spider mite populations can explode and bring down peanut vines in a hurry. This could cause those areas in the field to either be sprayed if there is still time before digging, or dug a little sooner if the plants will not hold up.  Here are some pictures of what has been seen this season.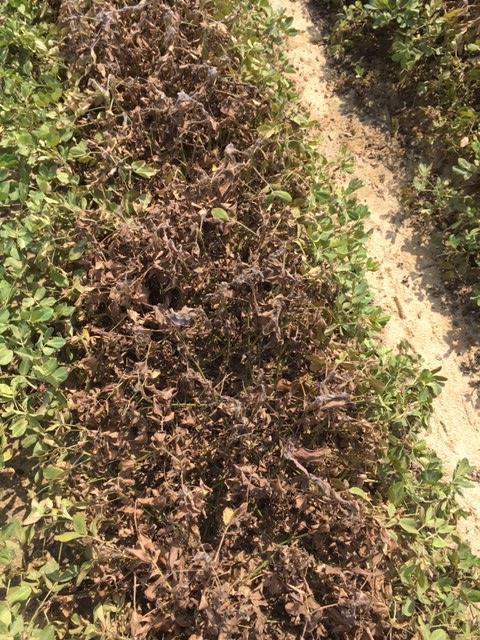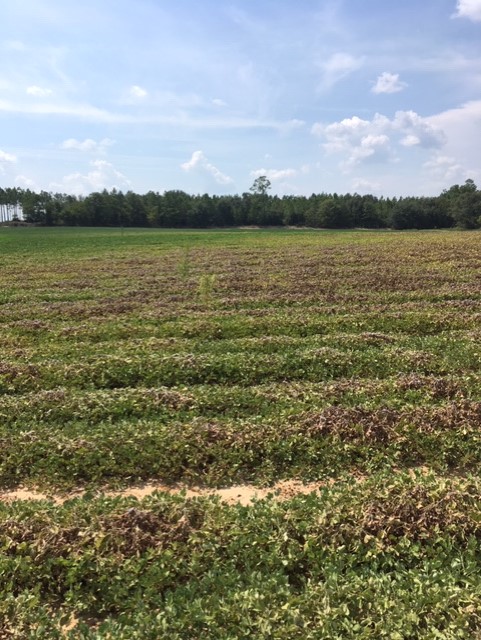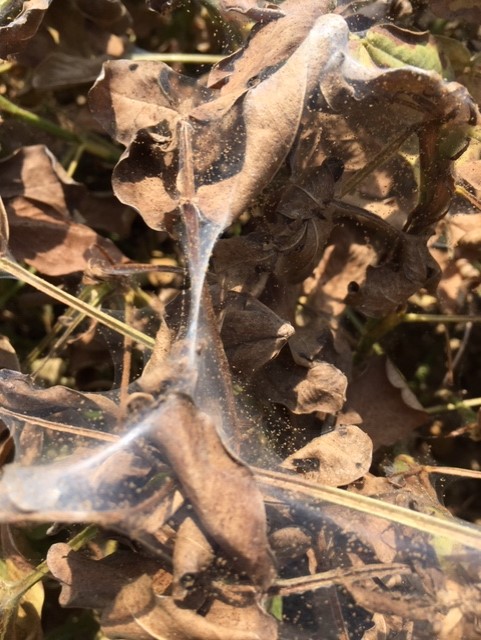 For peanuts still progressing, spider mites are a factor to keep a watch for and try to control before populations build if there are still a couple weeks until digging.
There are some velvetbean caterpillar pressure around as well. If your field is at threshold, a good  product to use to control velvetbean caterpillars right now would be Dimilin. They are easy to control, and Dimilin has residual activity. I would avoid pyrethroid insecticides due to the spider mites seen this season. Just remember to check the pre-harvest interval of products used on peanuts that may be close to harvest.
If you need anything please give us a call.