One of the best ways to help support our #HealthcareHeroes during this time is to stay healthy. As World Health Worker Week continues, we want to share some ways that you can stay well by keeping healthy hands.
The most important tip for keeping healthy hands is to wash your hands frequently and properly. According to the CDC Website, you should always wash your hands …
If you touch your eyes, nose, and mouths
Before preparing food, eating or drinking
If you have touched a surface that might be contaminated
When you blow your nose, cough, or sneeze
If in doubt, it is always best to wash your hands just in case you may have picked up germs or dirt.
Now that we have talked a little about how important it is to wash our hands. Let's talk about how to properly wash your hands. UGA Extension has prepared an informative poster featuring Harry Dawg that shows the most important steps to proper hand washing.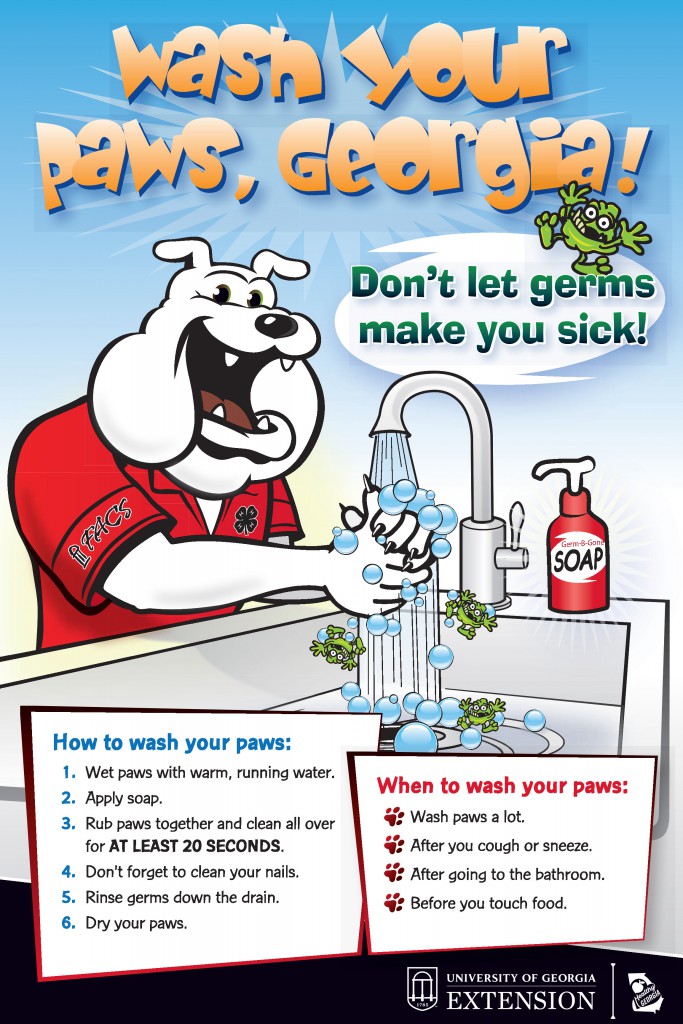 Trying to get younger youth in your house to wash their hands? Check out this cool Coloring Page, Activity Placemat, Scrub Club Interactive Activities, or Baby Shark Wash Your Hands video.
For our activity, we would like to challenge each of you to the #20SecondSingOff. Have someone take a video of you singing a favorite song or even one your wrote yourself while washing your hands for 20 seconds. Then, post on Facebook or Instragram by Saturday, April 11, to be entered in a random drawing for a free District 4-H tshirt. Winner will be drawn on Monday, April 13th. Make sure your post is set to "public" so it will show up when we search for the hashtag. You can also hashtag #tattnall4h in your post to show your county pride. We can't wait to see all your songs!