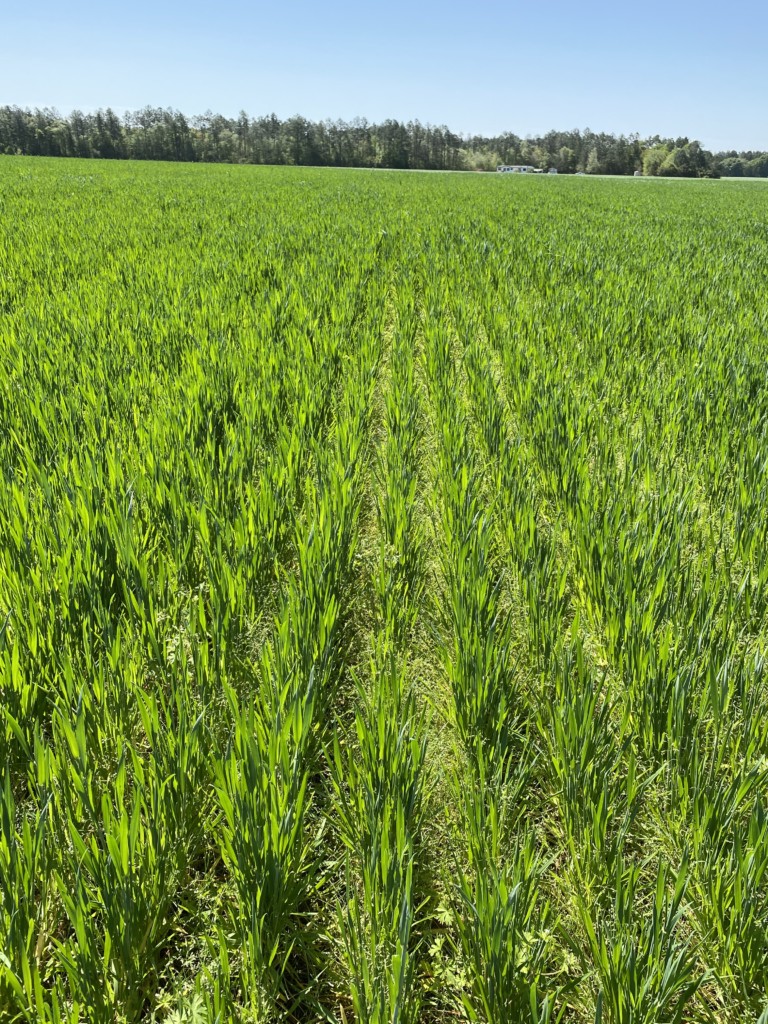 Recommended Grain Varieties for Winter 2021-2022
Barley
Atlantic (P)
Secretariat (S)
Thoroughbred (S)
Oat
Graham (S)2
Horizon 306 (S)2
Horizon 720 (C)2
Wheat
AP 1983 (S)
AGS 2021 (S)
AGS 2024 (S)
*AGS 3000 (C)
AGS 3015 (S)3
*AGS 3030 (S)
Dyna-Gro 9002 (P)
Dyna-Gro Blanton (S)
Dyna-Gro Blanton (S)
Dyna-Gro Plantation (S)
Dyna-Gro Rutledge (S)
Go Wheat 2032 (C)2
SH 5550 (S)
SY 547 (P)3
SY Viper (P)3
USG 3329 (P)2
USG 3536 (P)2
USG 3539 (P)3
 Wheat
AGS 3040 (S)
AM 473 (P)
AM 481 (C)
*Dyna-Gro 9701 (P)2
Dyna-Gro 9811 (P)3
LW2848 (P)
PGX 20-15 (C)
Pioneer 26R41 (P)2
Pioneer 26R45 (P)
Pioneer 26R94 (C)
USG 3640 (S)
*USG 3895 (P)3
*#BERKELEY (C)2
*#FURY (C)2 #TURBO (C)2
Triticale
Trical 342 (S)
TriCal 1143 (C)2,3
P = Piedmont; C = Coastal Plain; S = Statewide.
Consider using a labeled fungicide; highly susceptible to powdery mildew, leaf rust, stripe rust, or crown rust.
Susceptible to some Hessian fly; consider using an insecticide.
To be dropped from list for 2022-23.
Recommended Annual Forage Varieties for Winter 2021-2022
Oat
Horizon 306 (S)
Legend 567 (C)3
*NF402 (S)3
Horizon 720 (S)
RAM LA99016 (S)
Wheat
AGS 2024 (S)
*Dyna-Gro Plantation (C)
*Pioneer 26R10 (S)
Johnson (S)
*GrazeAll (S)
*Pioneer 26R41 (S)
Rye
Bates RS4 (S)
Florida 401 (C)2
Wrens Abruzzi (S)
Elbon (S)
Kelly Grazer III (S)
Triticale
Trical 342 (S)
TriCal 1143 (C)2
TriCal Merlin Max (S)
TriCal Surge (S)
P = Piedmont; C = Coastal Plain; S = Statewide.
Suitable for early planting.
More tolerant to crown rust
These forage varieties have performed well in the past, but not been recently evaluated.
Recommended Ryegrass by Region and Growth Timing