Our 2021 Thoughtful Thursday series kicked off on February 11, 2021, with "Horticultural CSI: The Tale of the Long Beach Red Radish," from Dr. Gary Bachman, Mississippi State. Dr. Bachman shared about an important crop once grown in Mississippi and its disappearance (or not) from seed collections.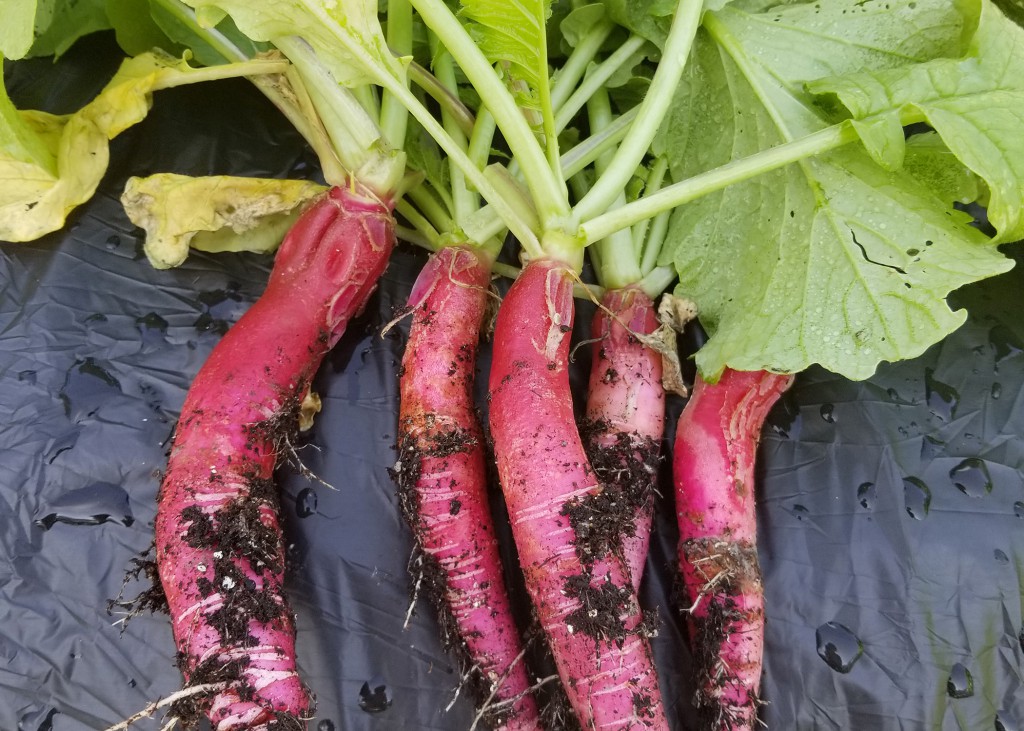 As gardeners and plant enthusiasts, we often find ourselves sharing stories and seeds. During the Thoughtful Thursday session, Dr. Bachman told Georgia MGEVs about his search for the long-lost Long Beach Red radish and how the common practice of calling heirloom plants by more than one name can make the search for a specific plant challenging.
Dr. Bachman's research into and quest for this specific radish is an interesting and thought-provoking tale. He noted the use of historic newspapers, catalogs, and other correspondence in tracking the crop's history in the days prior to Extension. (A few Master Gardeners in Mississippi have had some of this historic information and have aided his research.)
Dr. Bachman concluded his session by answering questions from MGEVs. He generously offers radish seeds for those interested in adding to their gardens or containers. If you missed the live session, check out the recording through the video thumbnail on your MGEV MGLOG home page after you log in. Then, complete this two question survey and take note of the address for which to send a self-addressed, stamped envelope to Dr. Bachman for seed packets of the radish he found is closet to the Long Beach Red radish.
Lastly, be sure to record your time spent viewing 2021 Thoughtful Thursdays in MGLOG as Continuing Education. Instructions for recording CE are included in this Trellis blog post. More details about Continuing Education can be found on our webpage, along with upcoming 2021 Thoughtful Thursday session dates and topics. In addition, this Trellis post also shares details about this series for GA MGEVs.
To learn more from Dr. Bachman, follow the Mississippi State University Extension's Southern Gardening webpage and social media outlets.
MARK YOUR CALENDARS FOR OUR NEXT Thoughtful Thursday SESSION!
March 11, 2021, at 2 pm. We will be hearing from Pam Knox, Director of the UGA Weather Network and Agricultural Climatologist, about Georgia weather history and forecasts!