What are you seeing in your part of the world? Are your neighbors out working in their yard like they have never seen it before? In my neighborhood, the usual sound of lawn mowers has been enhanced with blowers and chain saws. Truckloads of mulch are being unloaded and spread. Neighbors are realizing plants have died and need to be replaced. No worries, we can still provide research-based Extension answers to homeowners' questions while keeping our social distance!
No doubt this time of staying home and staying well has provided much-needed time to complete garden and landscape-related tasks. One of the tasks on my to-do list was to renovate my succulent garden. This planter usually sits outside on my patio table during warm summer months. I don't have to worry about keeping it watered since the plants don't require much water. When the weather changes and frost threatens, I move the planter into my garage for the winter. When I pulled out the planter this spring, the plants were in rough shape. It's really not a good look. Not enough light, not enough water, and temps below the plants' preference add up to one unattractive container garden!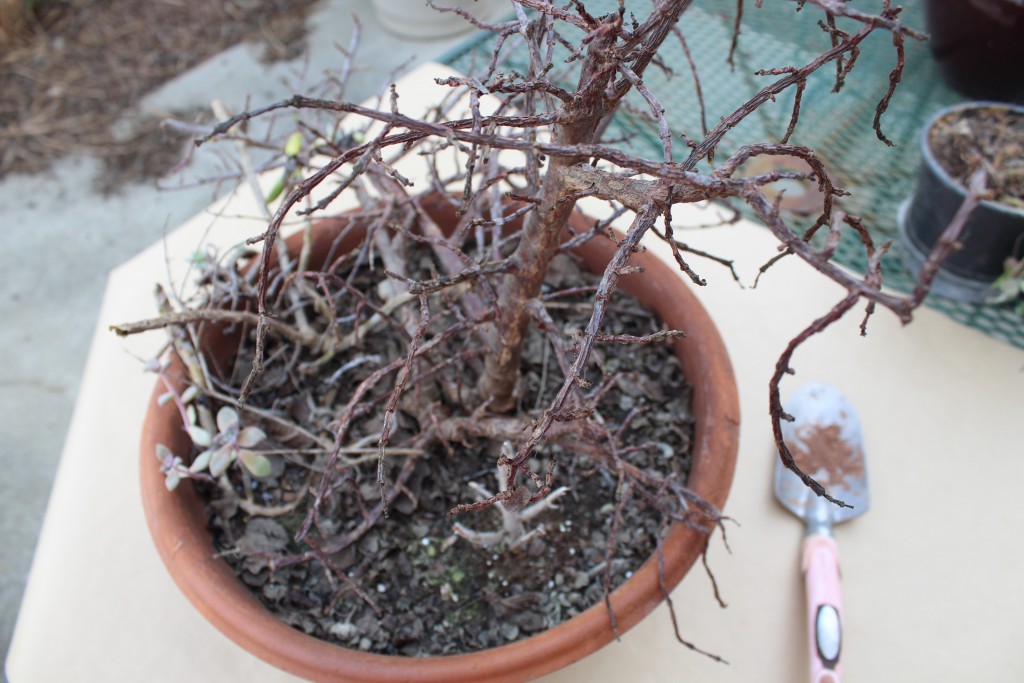 Meanwhile, my daughter (who professes not to like gardening) can easily sway me into purchasing plants. Funny how that works. A trip to the grocery store MONTHS ago resulted in the acquisition of a succulent plant collection that I had to move to my bathtub last fall before I could decorate for the holidays. (It so happens that my bathroom is on the south side of the house and has the brightest sunlight.)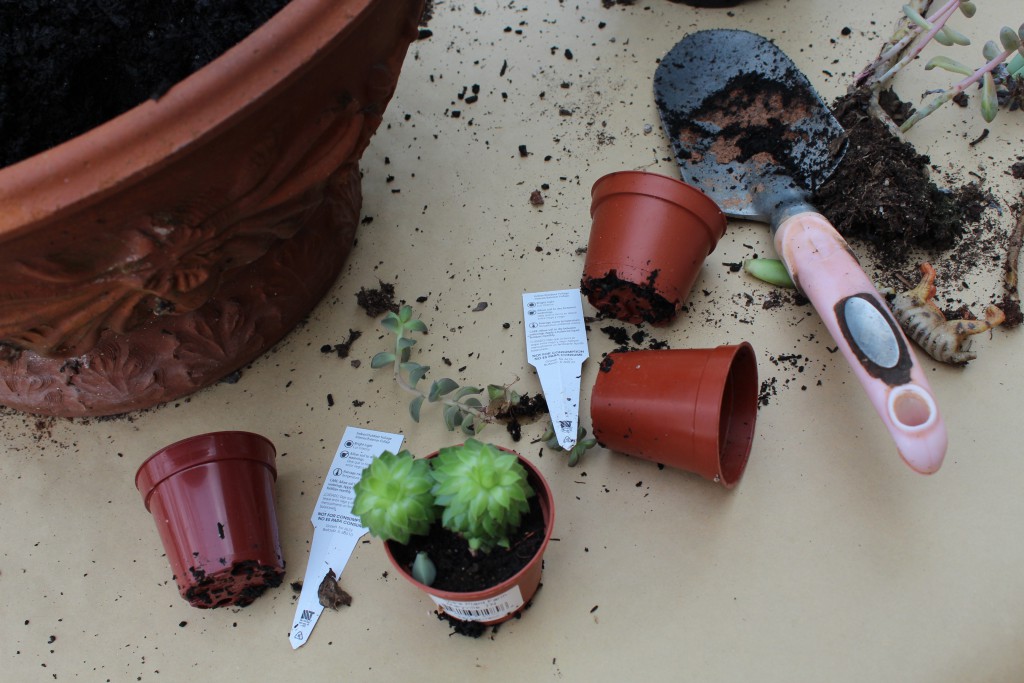 So, on a bright and lovely afternoon last week, I gave my succulent garden a make-over. I removed the old plants from the clay pot, making sure there were no bits of soil or roots remaining. There were a few live plant pieces left over, and I had to save Mr. Tiger! Mr. Tiger is a dollar-store plastic animal that came home in my son's jungle dish garden made in preschool when he was 3. We have kept Mr. Tiger in our containers ever since.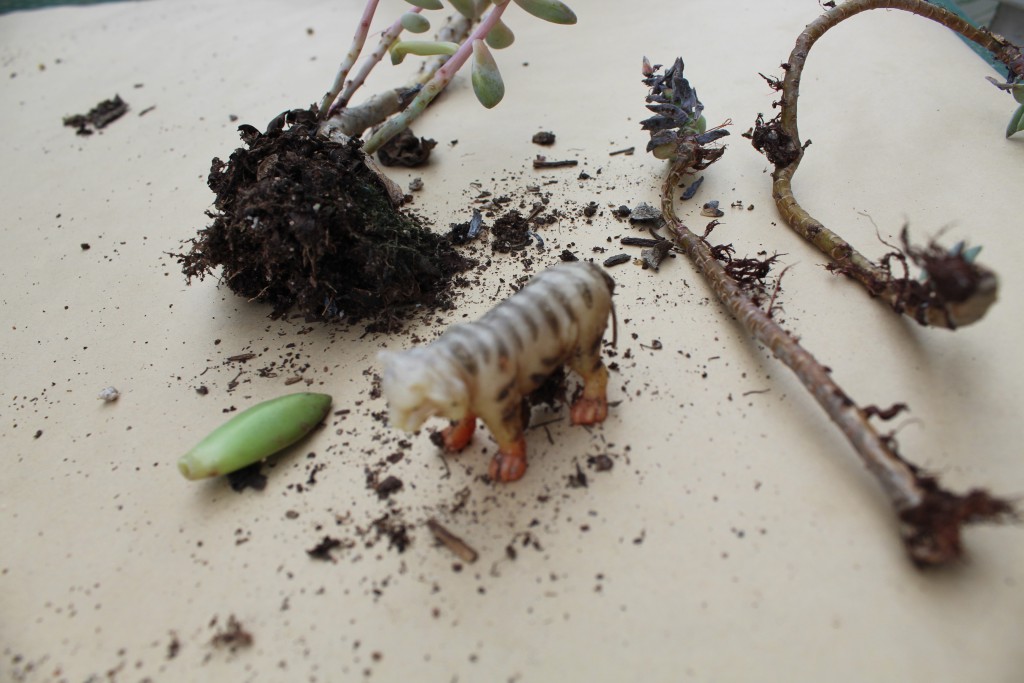 I use a clay bowl for my succulent garden. I began placing the succulents in the container to my liking. I wanted a little dimension to the garden, so I added two rocks that I picked up from around the yard.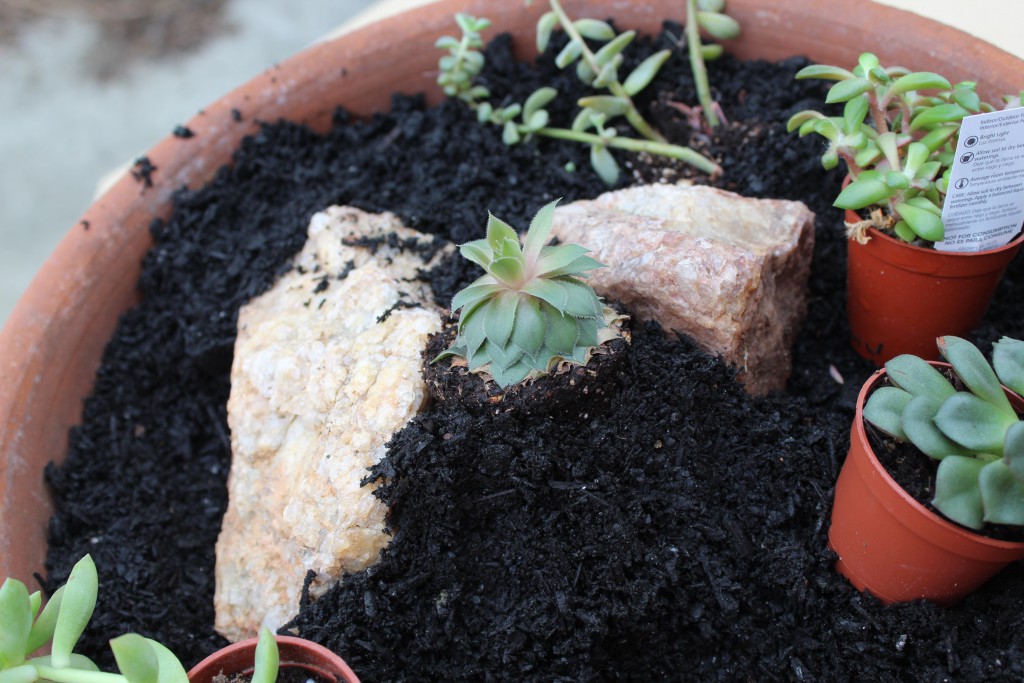 I had such a fun time refreshing this garden. I planted each piece, added a little more potting soil, then sprinkled on a small amount of slow-release fertilizer. I even managed to stick a few leaf and stem cuttings to root for future succulent arrangements!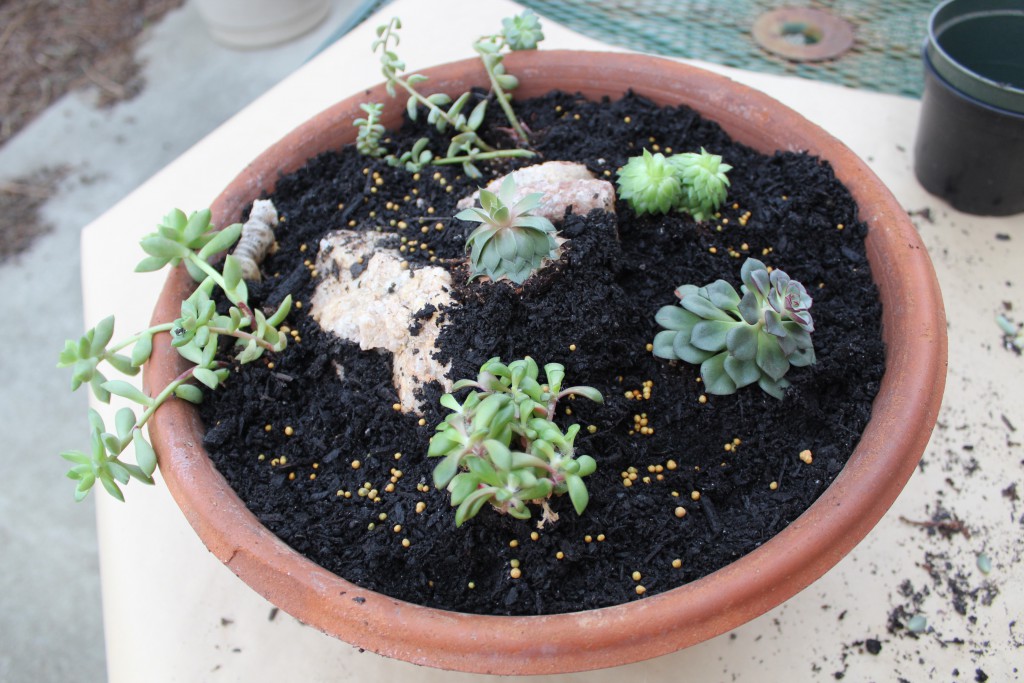 When I finished, I was so pleased. Make no mistake — this is not an award-winning, Southern Living-worthy garden. I am not saying it was a work of art or anything. No, the pleasure came from the doing. I had finally transplanted those little succulents into a larger container. I had turned that scraggly, unattractive garden into something much more visually pleasing. I had a sense of accomplishment. These are some of the intangible benefits that we know come from gardening. Guiding new gardeners of all ages as they complete garden tasks and activities is a great way to share these benefits with others. And we can all benefit from a little bit of encouragement right about now!
Need some suggestions for giving your container garden a makeover? Our UGA Publication, Gardening in Containers Using Tropical Plants, offers some great ideas.