I am way overdue on this update, and many of you have asked, "Is the quilt finished?" You may recall that we had a quilting workshop in August to assemble squares for a quilt to commemorate the 40th anniversary of the Georgia MGEV program (you can read more here). We had 20 or so people who traveled to the Griffin campus for the workshop. They brought their ideas, patterns, fabrics, and machines, and set up camp!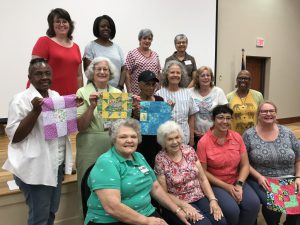 We had a great day together. Some were sewing quilt squares for the very first time. Others brought years of experience.
By the end of our workshop, we had more than enough squares to create not just one, but THREE quilts!! The plan is to be able to display them on all three campuses.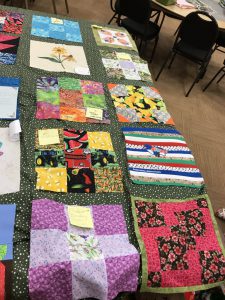 Toward the end of the day, we began to sash the squares. There is still much sashing that needs to occur. Quilt squares have continued to arrive at my office. So, we'll keep sewing!! Thank you to all who have contributed to this ambitious project!