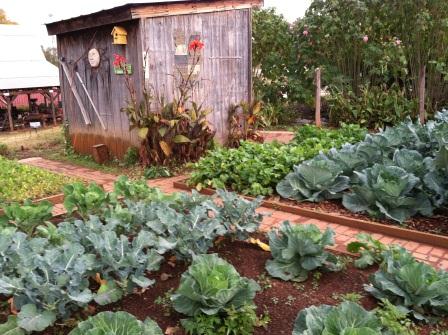 From Dreams to Reality:
Putting "Community" in Community Gardens
8:30 am – 4 pm
Extension Office, Henry County
97 Lake Dow Road, McDonough GA 30252
We are so excited to start off the new year with great learning opportunities for MGEVs! The first Advanced Training of 2013 will be hosted by Henry County on February 22, 2013. This training is approved for Youth and Community Gardens (YCG) credit if you are collecting training certificates toward a silver or gold star. The purpose is to equip Master Gardeners with the skills and knowledge to coach and empower community partners to build and manage urban and community gardens. The training sessions will take a hard look at the components of successful community gardens and the appropriate leadership role for MGEVs. We will learn from the experience of several veteran community garden leaders and visit a garden on site.
MGEVs attending this Advanced Training will be able to answer these questions:
What is a community garden?
When is such a garden needed?
What are the desirable outcomes of community gardens?
What is the appropriate role for the MGEV in a community garden?
How do you set up a community garden for success?
When and how should MGEVs and Extension step away from an urban and/or community garden?
If you are interested in attending this Advanced Training, contact your local Extension agent for a registration form. The all-day training costs $45 and includes lunch and materials. We look forward to seeing you in McDonough on February 22!