Six middle school 4-H'ers from Long County experienced "Mission Make-It" at Rock Eagle 4-H Center on August 20th. This immersive learning experience focused on agricultural engineering with a 2022 theme of "Rooted in Agriculture." Students learned about the engineering design process and then built functional wheelbarrows and windmills from the concepts they learned. These two inventions have impacted agricultural operations across the world for centuries.
"It was great to see the teamwork, planning, and communication skills when building their engineering projects together. They enjoyed taking turns flying the drone the most though!" said Shelby Mumma, 4-H Extension Educator.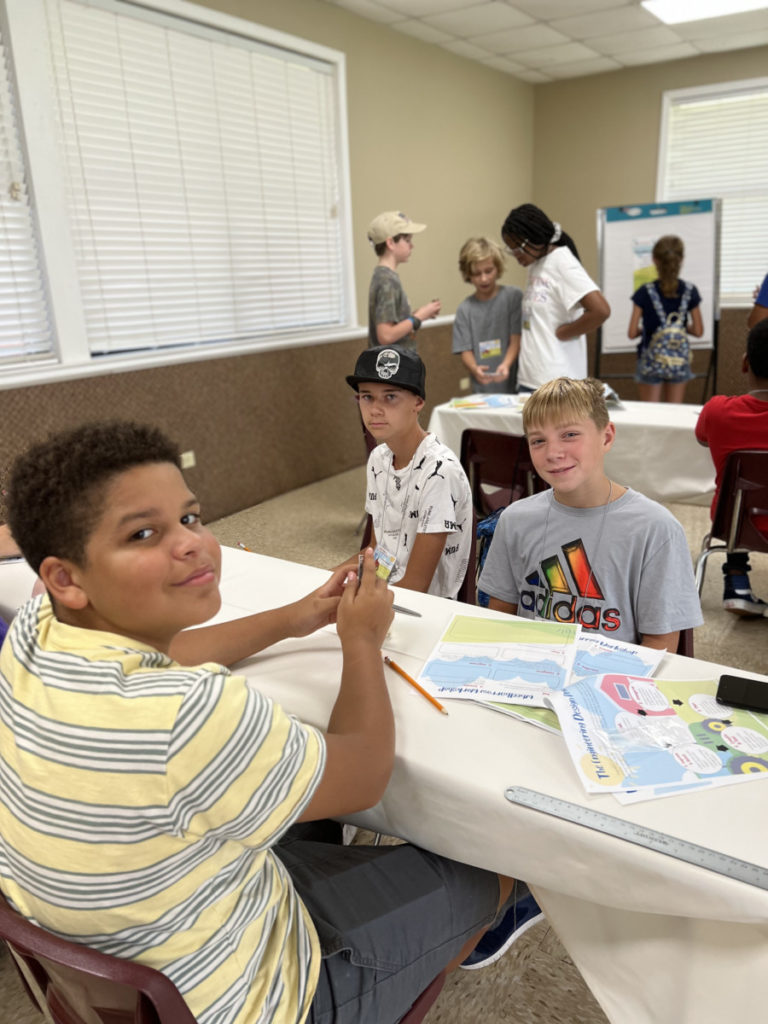 Mission Make-It was created to introduce youth to careers in engineering and expose them to the ways that engineering impacts their lives. Jay Moon, representative of USDA's Farm Service Agency, spoke to attendees about farm loans and career possibilities. Moon also brought a calf from his local dairy farm as a special guest for his presentation.
Agriculture and STEM programs are one of Georgia 4-H's focus areas and tends to use hands-on activities to develop problem-solving and critical thinking skills in young people. Join us as we continue to empower youth to become true leaders by developing necessary life skills, positive relationships, and community awareness. For more information about 4-H, contact the Long County Extension Office at (912) 545-9549 and ask to speak with Ms. Shelby.