By: Shelby Mumma
With 4-H being such a hands-on program, it has been hard to keep the numbers up through COVID. However, like everyone else, we are doing our best with what we have. Something that has been added to the program recently is the chance for 4th – 12th graders to join the Cotton Boll and Consumer Judging Club. Long County 4-H will be holding an interesting meeting this Thursday (Sept 1) from 3:30-4:30pm. It will be via Zoom and our guest speaker will be 4-H Extension Agent, Cheryl Poppell, from Toombs County. She will take us through how students can be part of the competitive judging team, what the contest consists of, and further details on how to practice and plan for District competitions. You can visit our Facebook page to find the RSVP Form for the meeting or scan the QR code below!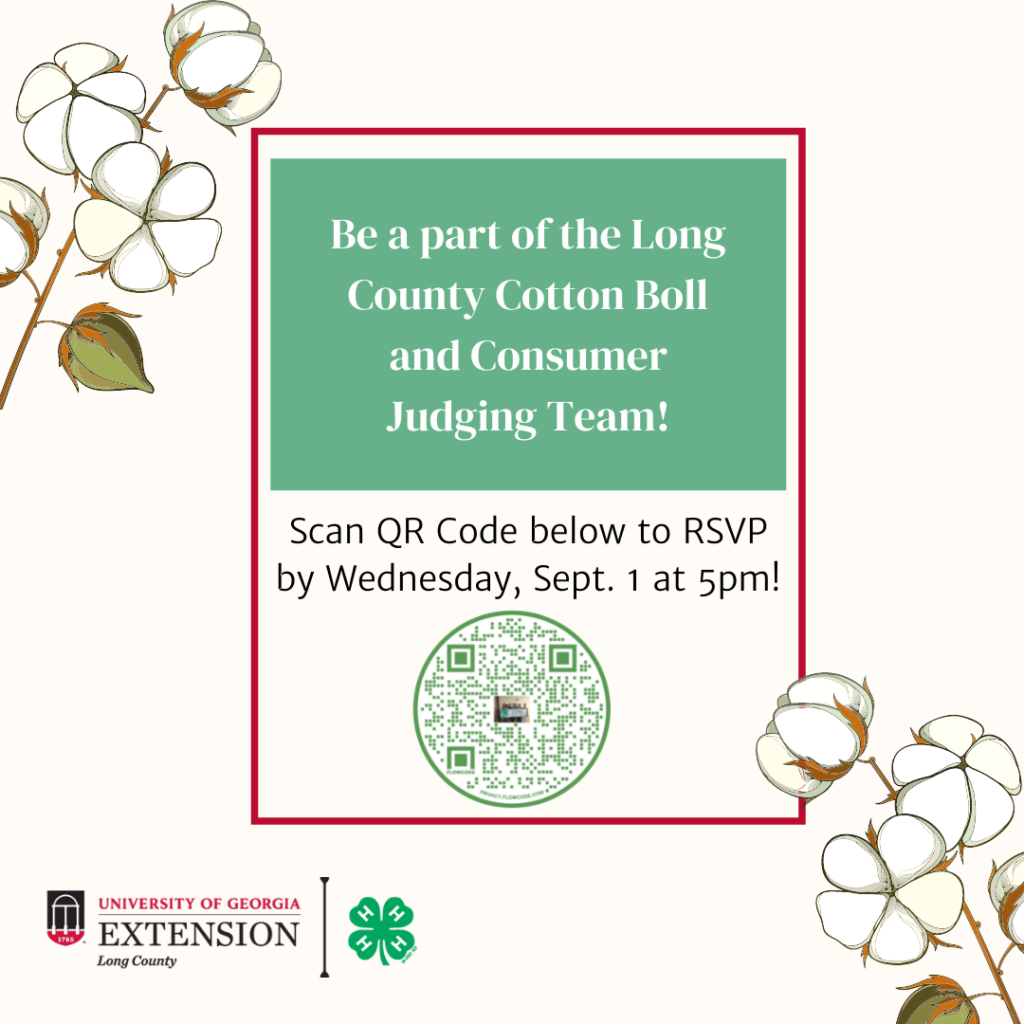 Long County 4-H is also calling all 7th – 12th grade students to the first Jr./Sr. Club Meeting of the semester tomorrow (August 31st) from 3:30-5pm. This will also be via Zoom. To kick off the school year, we will be keeping it light hearted with virtual games, snacks, talking about upcoming events, and getting to know each other a little bit more.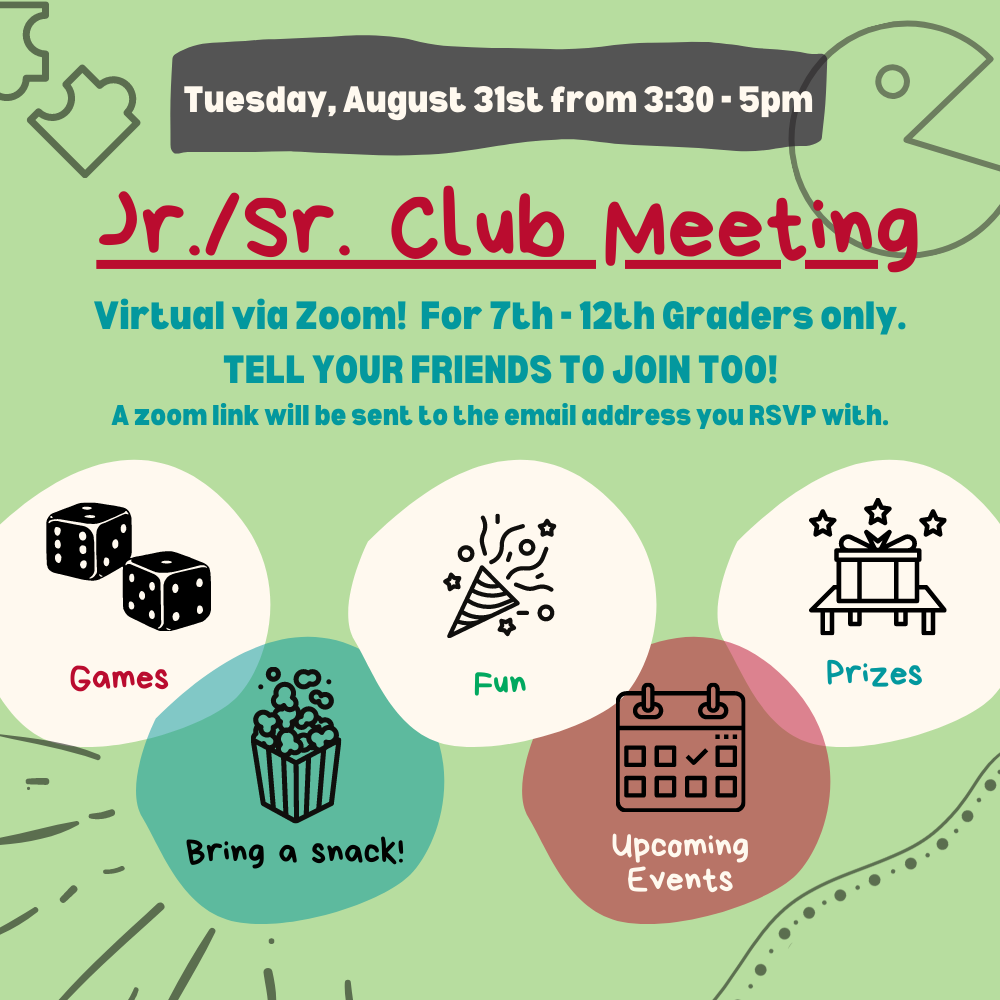 Please spread the word about both of these meetings to anyone who may interested. We are looking forward to another great school year!