Merry Christmas from the Colquitt County Extension office!! The office will be closed for the holidays from December 23, 2022 and will reopen on January 3, 2023.
Colquitt County is considered moderate drought according to the latest US Drought Monitor. The latest Drought Monitor was released on December 15, 2022.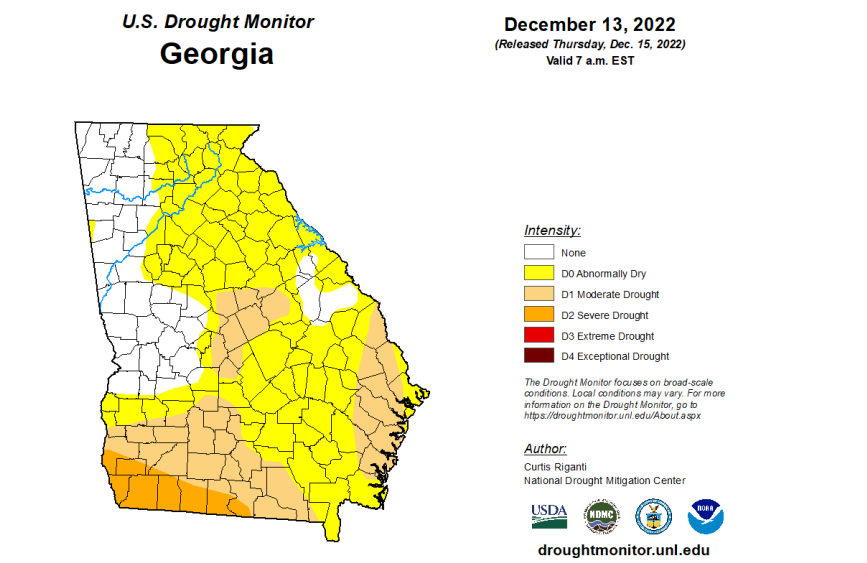 According to NOAA, temperatures are forcast to dip into the lower 20's toward the end of the week.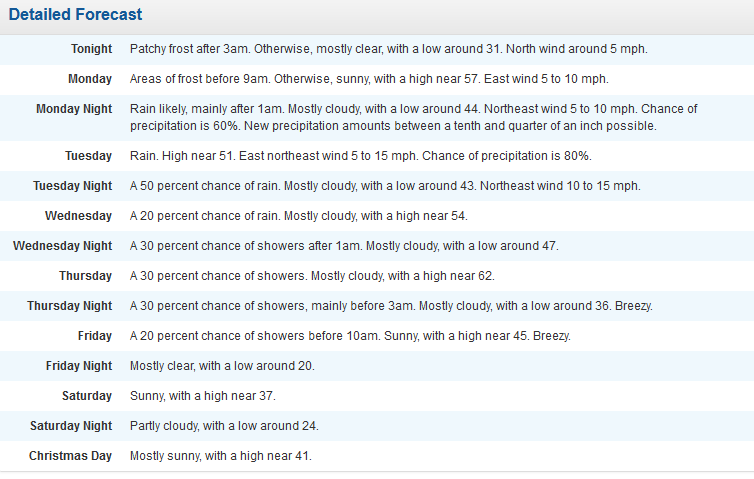 Upcoming Production Meetings in Colquitt County:
Colquitt County Peanut Production Meeting — February 10, 2023, at Noon
Colquitt County Row Crop Weed Management Meeting — February 13, 2023, at Noon
Colquitt County Pecan Production Meeting — February 16, 2023, at Noon
Colquitt County Cotton Production Meeting — March 1, 2023, at 6 PM
All of the production meetings mentioned above will be held at the Colquitt County Extension office. If you have questions please call the office.
Other meetings of interest..
January 17th – Georgia Corn Short Course – Tifton, GA
• January 19th – GA Peanut Farm Show – Tifton, GA
• January 25th – Georgia Cotton Commission Annual Meeting – Tifton, GA

Preliminary 2022 UGA Cotton On-Farm Variety Trial Results
As of December 14, 20/22 variety trials have been harvested, with many of them being ginned. The preliminary variety trial results for 2022 are available in the link below. Colquitt County was a host for one of the locations in this state wide variety evaluation.
2022 PRELIMINARY Variety Trial Results
Thank you to the Georgia Cotton Commission, Cotton Incorporated, and our industry partners for their continuing support of this program, and to our county agents and grower cooperators for all their hard work.
Specific questions on trial management and variety selection can be directed to your local UGA County Extension Agent. Please don't hesitate to reach out with any questions.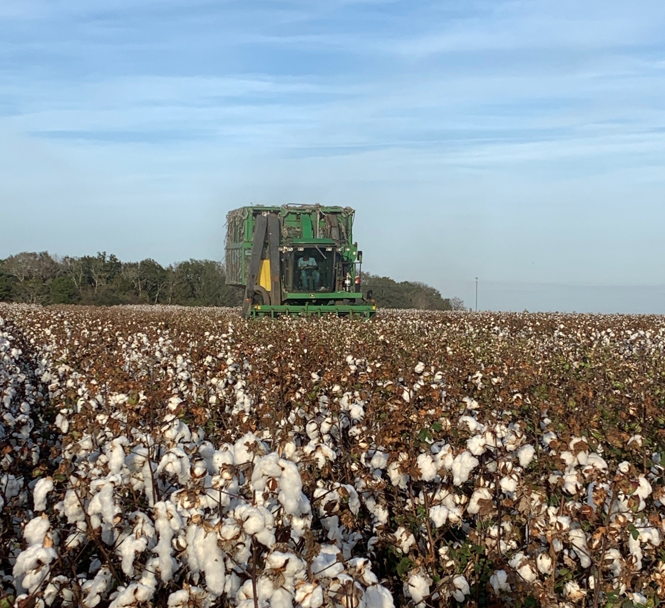 All About the Pod Podcast. The UGA Peanut Team posted a pod cast discussing peanut varieties for the upcoming 2023 production year. Attached is the link for this week's episode: https://anchor.fm/macie-wheeler1/episodes/Episode-10—Variety-Rundown-e1rldi3
Colquitt County On Farm Peanut Variety
Six peanut varieties were planted on May 18, 2022, in this irrigated on-farm demonstration. The peanut varieties included Georgia 06G, Georgia 20VHO, Georgia 18RU, Georgia 16HO, AUNPL-17, and FloRun 331. The six peanut varieties were replicated four times, and the plot length ranged from 400 to 500 feet and 6 rows wide. A twin-row planter was used, and Thimet was applied at planting. Leaf spot, twsv, and yield were all evaluated in this trial. Dr. Bob Kemerait, UGA Plant Pathologist, rated this trial for leaf spot. The demonstration was dug on November 17 and harvested on November 24, 2022. A special thank you to the Moss Family Farms for hosting this peanut trial.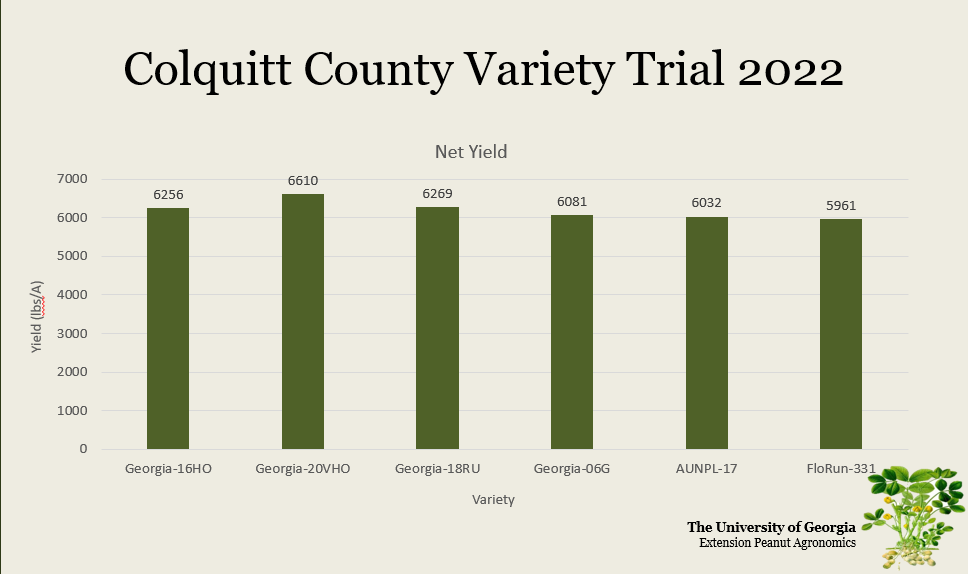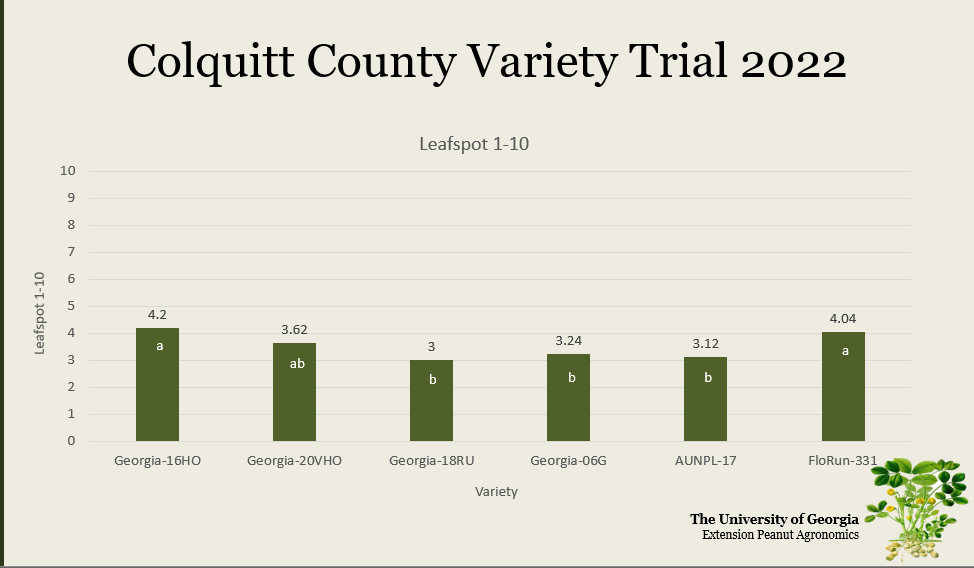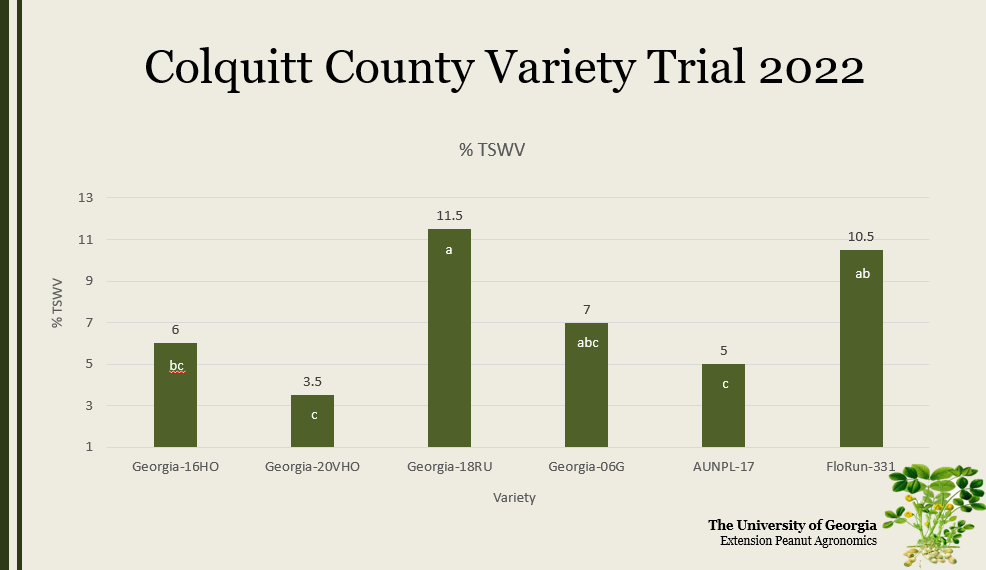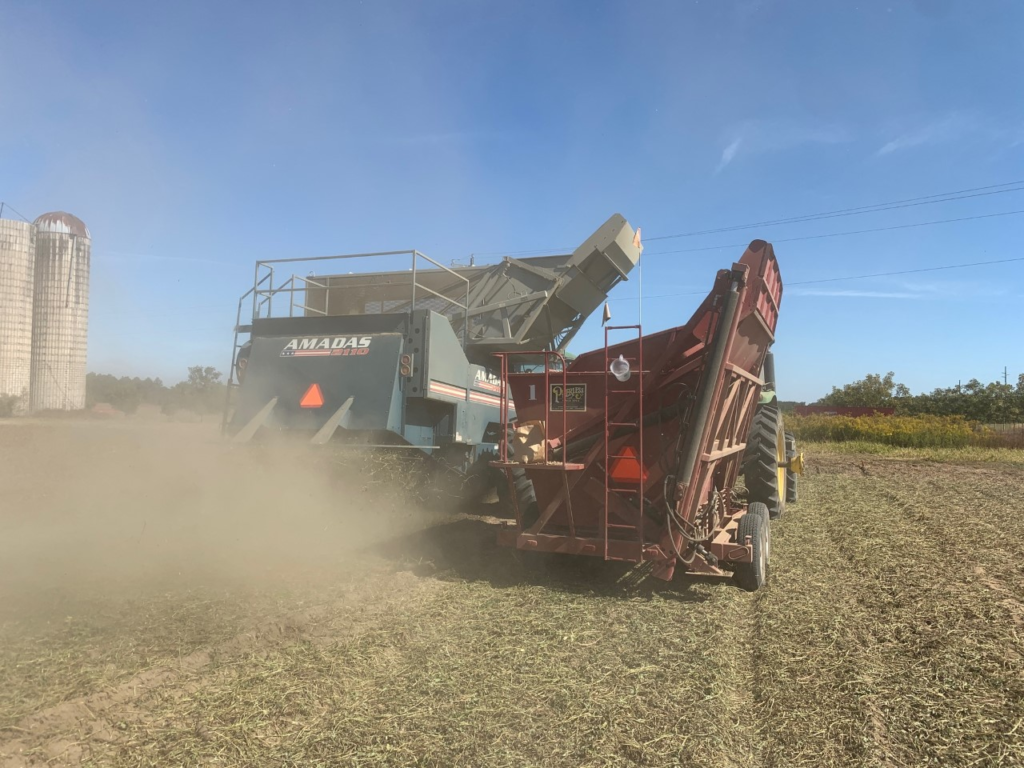 Wild Radish Control in Wheat: Wild Radish is the most problematic broadleaf weed infesting nearly
every Georgia wheat field. Wild radish seedpods often contaminate harvested grain thereby
reducing profits. The seedpod usually does not shatter, but instead, dries down and fragments
into small sections. These seedpod sections are very close in size and shape to wheat seed and
are difficult to remove in cleaning. Managing wild radish is not difficult if timely control
decisions are implemented.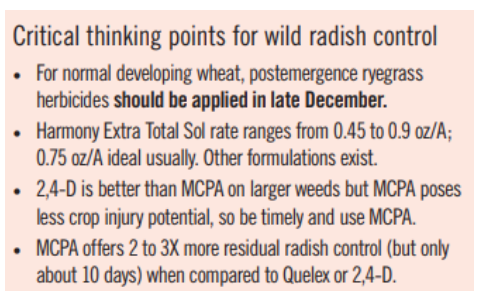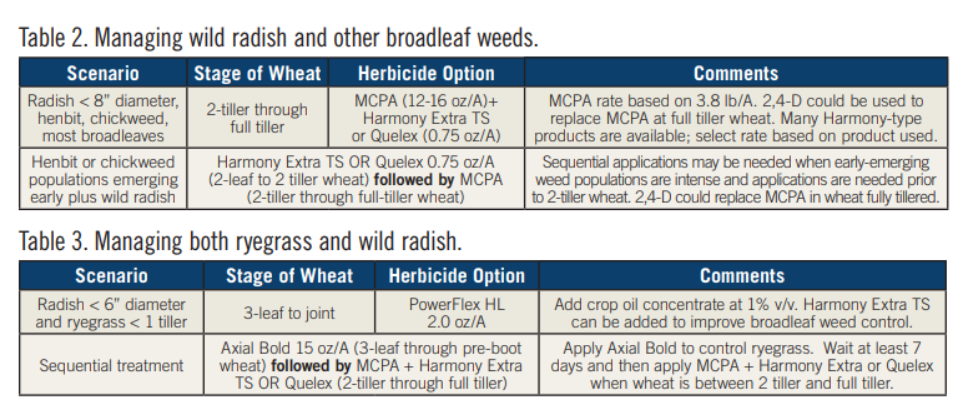 If you have questions please contact the Colquitt County Extension office.
Merry Christmas,
Jeremy M. Kichler
County Extension Coordinator
Colquitt County