This year has been a challenging year for cotton defoliation, especially dryland production. Specific rates should be adjusted according to temperature, humidity, day-length, plant leaf condition and maturity, expected weather, and desired effects such as defoliation, regrowth control, boll opening and/or weed control. Defoliants should be applied in a minimum spray volume of 5 gallons per acre by air and 10 to 20 gallons per acre by ground. Reduced performance issues are often related to low spray volume and poor canopy penetration. Fields should be fit into one of the following categories based on temperature and harvest aid function. Preparing cotton for harvest is often difficult and is influenced by many factors, therefore the guidelines in the in the link below should be considered as basic recommendations. Always observe label restrictions before using cotton harvest.
The link below contains the 2020 UGA Cotton Defoliation Recommendations.
Below is information on "Three Way" defoliation mixtures, Ginstar mixtures and rainfastness.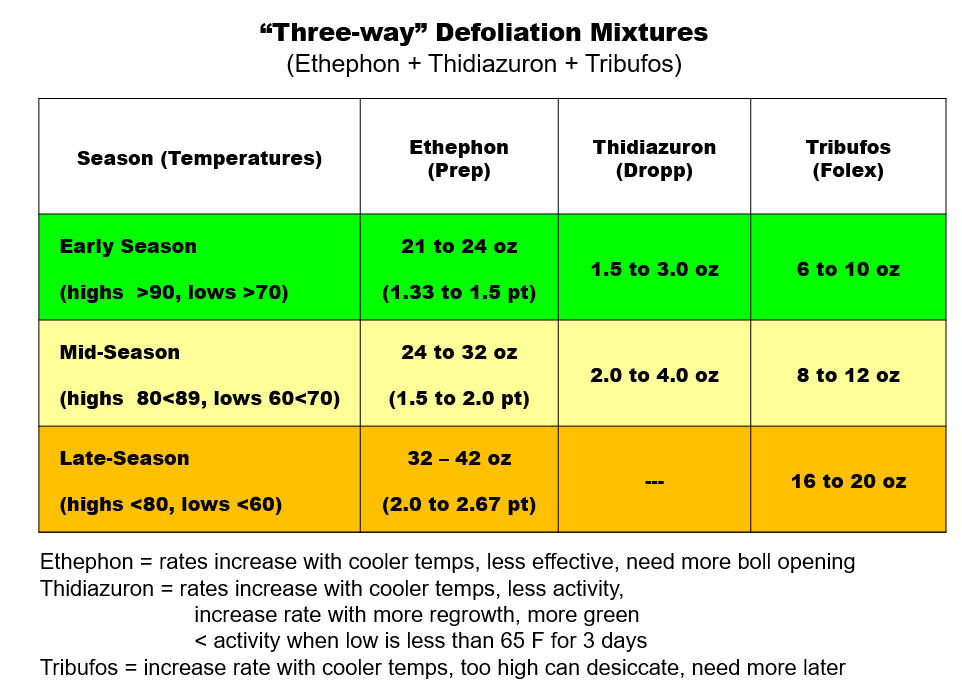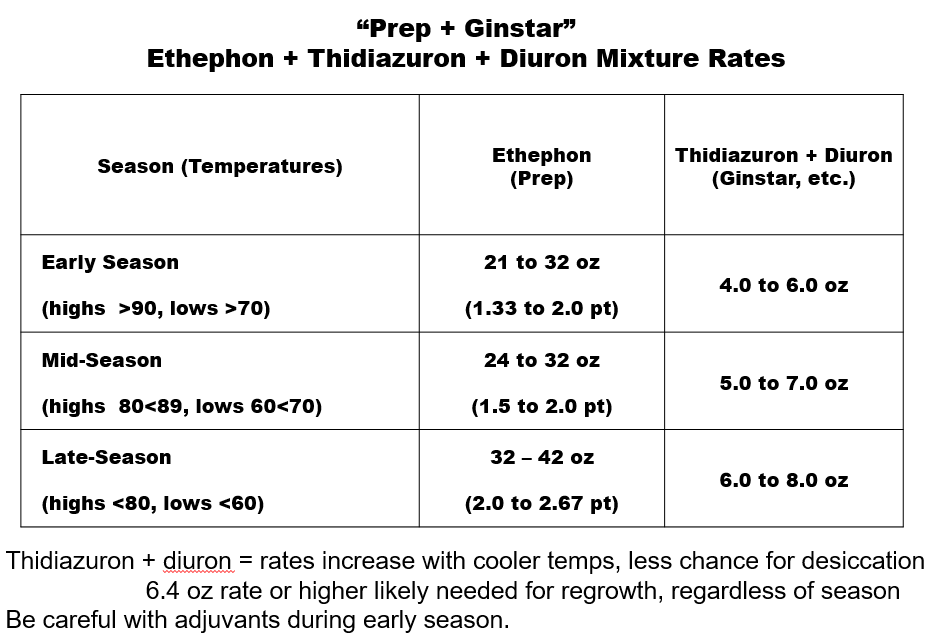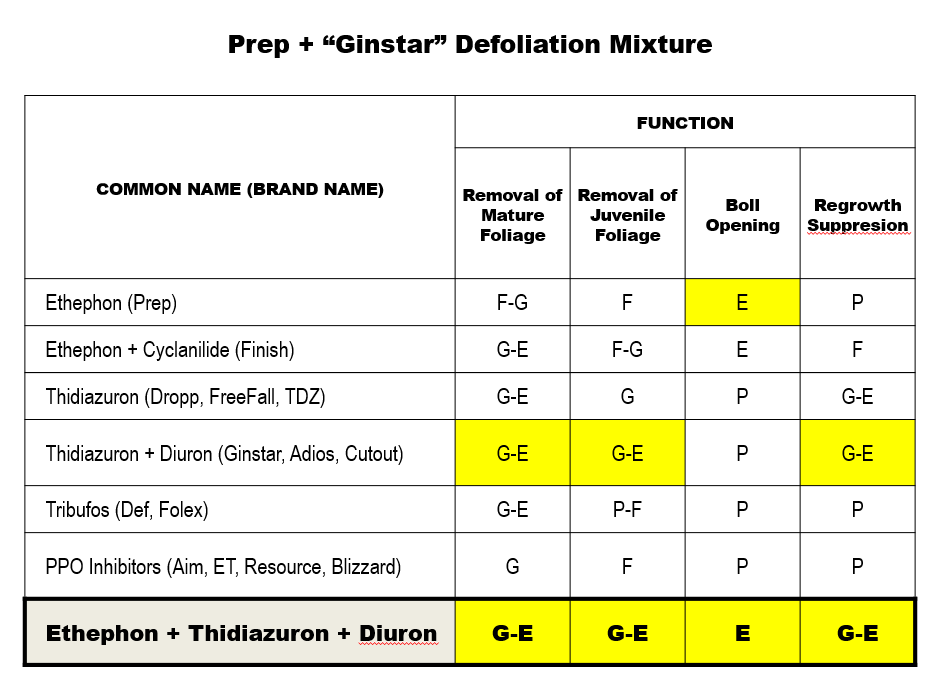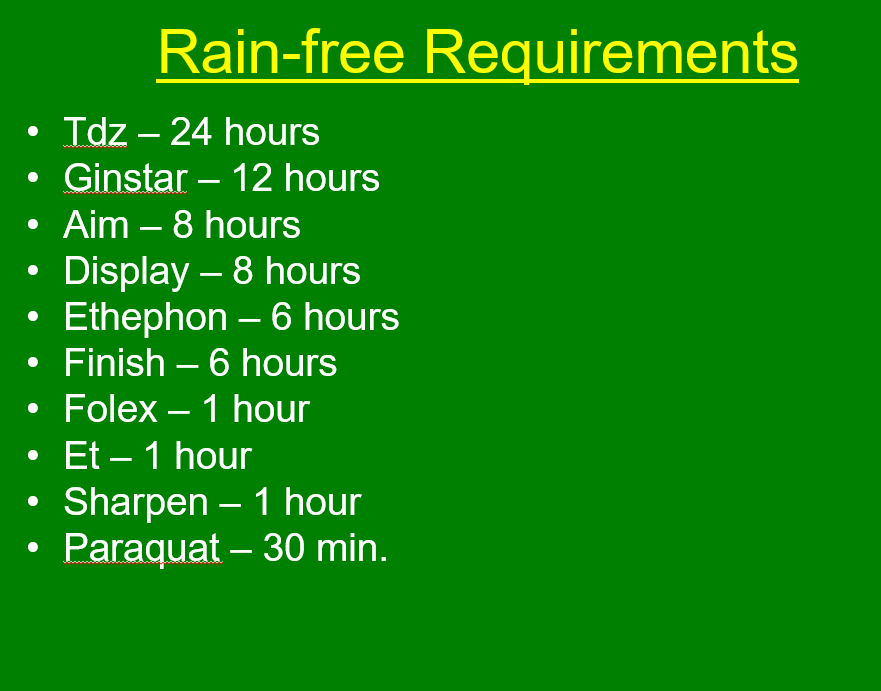 If you have any questions about cotton defoliation please contact your local county extension agent.