Dear Strawberry Growers,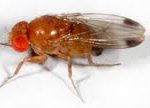 Your help is needed to combat spotted wing drosophila! If you grow berries or cherries, please complete this 25-30 minute survey:
This survey is important. We will use the information collected to:
Use grant money wisely and focus the efforts of our USDA NIFA funded national project (https://swdmanagement.org/) on the areas of greatest need.
The information from this survey is very important to justify funding for work on SWD and to determine their research, extension, and education priorities.
The grant will provide support for additional resources to manage SWD such as new insecticides or biological controls, and help us evaluate if our efforts are successful.
The survey is available in English and Spanish and can be printed and completed offline. Please contact Hannah Burrack (hjburrac@ncsu.edu) if you have questions about the survey.
Here is the pdf of the survey for offline completion: Survey