Peanuts are being planted, tobacco thrips are moving, and there is nothing unusual about either of those things this time of year in Georgia. Our thrips traps are picking up numbers that I would describe as typical for late April. Growers should remember that peanuts planted prior to 10 May are at increased risk for thrips injury and Tomato Spotted Wilt.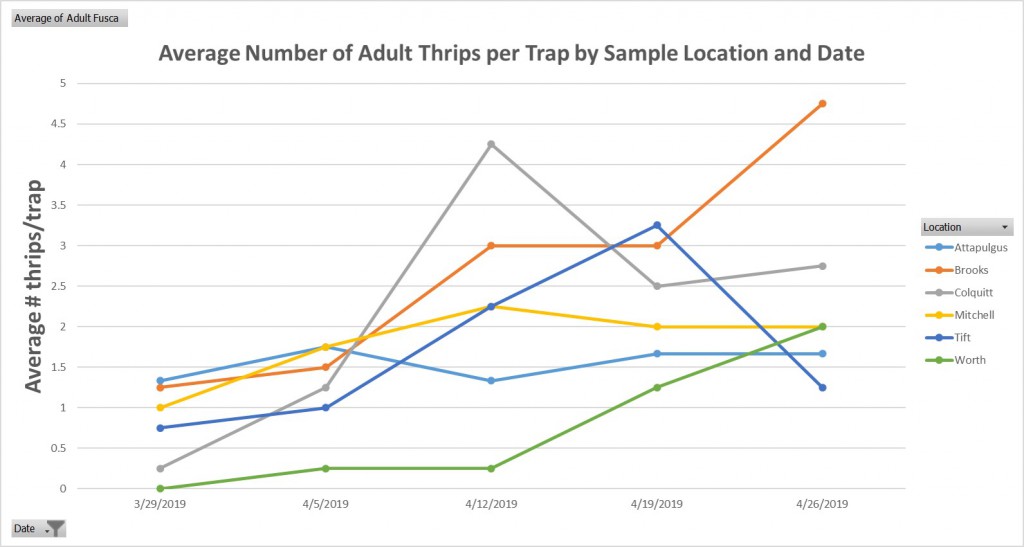 These data are being provided for informational purposes only and may not be representative of thrips dispersal at your location. Peanut fields should be scouted regularly to quantify actual thrips populations.
If you have questions about thrips or thrips management please contact your local county Extension agent.