Trap captures of adult tobacco thrips increased right on schedule last week at four of our six monitoring locations. The NCSU thrips model predicts peak dispersal will occur around 15 May in the Tifton, area. Thrips dispersal will not end all at once following the peak, and growers should be aware that the risk of feeding injury and TSWV transmission declines but does not disappear after 10 May.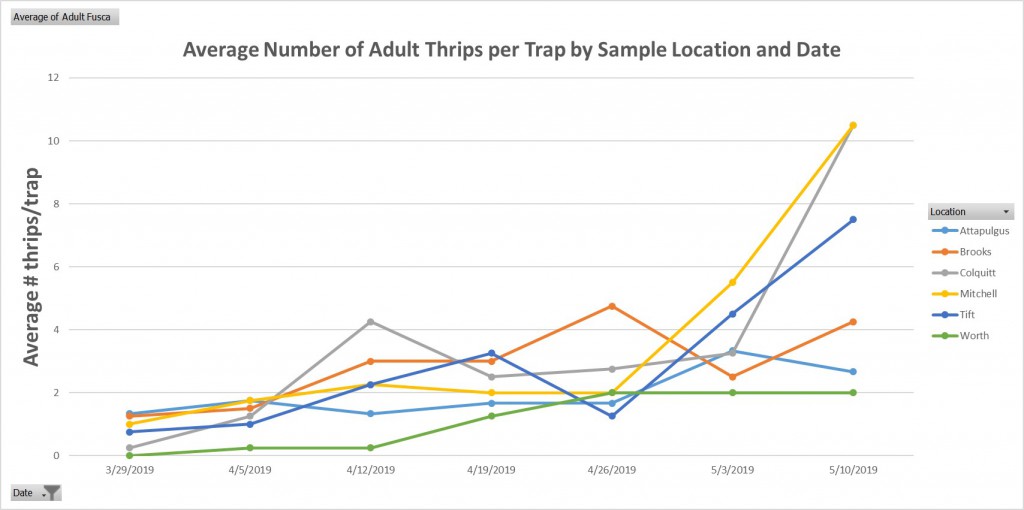 These data are being provided for informational purposes only and may not be representative of thrips dispersal at your location. Peanut fields should be scouted regularly to quantify actual thrips populations.
If you have questions about thrips or thrips management please contact your local county Extension agent.