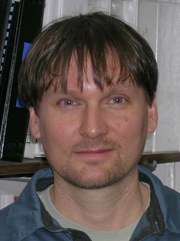 Kerry M. Oliver
Professor of Entomology
Office: 505 Biological Sciences
Kerry is broadly interested in symbiosis, but his work focuses mainly on defensive symbiosis in aphids. He arrived in Athens in 2009 and is now Professor of Entomology and has served as Graduate Program Coordinator since 2015. He teaches general Entomology (ENTO 4000/6000) every spring semester and Freshman Odyssey courses each fall semester. Originally from Alabama, Kerry moved to Salt Lake City, Utah for his BS in Biology (Univ. of UT) and then to Tucson, Arizona for a PhD in Insect Science (Univ. of AZ). At Arizona, along with Drs. Molly Hunter and Nancy Moran, Kerry began studying pea aphid- Hamiltonella/APSE- parasitoid interactions which continues to the present.
Kerry is also active in mentoring junior researchers, regularly providing research experience for undergraduates either through paid positions, internships (ENTO 3910) or research courses (ENTO/BIOL 4960). He also participates in the UGA CAES 'Young Scholar's Program' most years, which encourages STEM participation by underrepresented students from Georgia High Schools.
Contact Information
Mailing Address:
Department of Entomology
University of Georgia
413 Biological Sciences Building
Athens, GA 30602-2603
Phone: (706) 542-2311
Email: kmoliver@uga.edu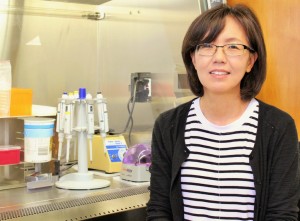 Kyungsun Kim
Lab Manager
Office: 508 Biological Sciences
Kyungsun Kim began working at the University of Georgia in the Department of Genetics in the laboratory of Dr. Wyatt Anderson. She joined the Oliver Lab in 2011 and serves as lab manager maintaining lab infrastructure, training students, and conducting research.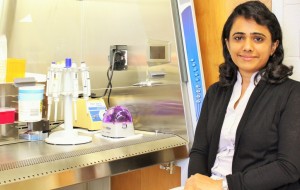 Vilas Patel



Research Professional

Office: 503 Biological Sciences
Vilas is a post-doctoral fellow that completed her Ph.D. at Sardar Patel University, India. She joined Dr. Oliver's lab in February of 2015 with an interested in insect-microbe interactions. Her current research includes analyzing microbial diversity and understanding the mechanisms of symbiont protection.
∴¤∴¤∴¤∴¤∴¤∴¤∴¤∴¤∴¤∴¤∴¤∴¤∴¤∴¤∴¤∴¤∴
Graduate Students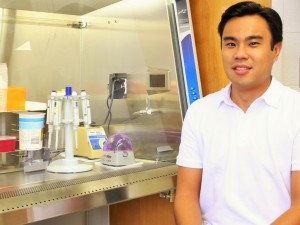 Clesson Higashi
I was born and raised on the beautiful the island of Kaua'i. I received my B.S. in Plant and Environmental Biotechnology and an M.S. in Entomology from University of Hawai'i at Mānoa. For my masters, I studied virus-vector-host interactions between Peregrinus maidis, Maize mosaic virus, and virus resistant maize genotypes. After completing my masters, I worked for CABI-International in Switzerland as a research assistant before moving back to Hawaii and working as a Jr. Researcher at UH on various projects. I am currently a second year PhD student investigating host-symbiont interactions between the pea aphid, Acyrthosiphon pisum, and two of its facultative symbionts, Hamiltonella defensa and Serratia symbiotica. When I'm not in the lab, I'm out playing sports, enjoying outdoors, or just hanging out with friends. Although Hawaii is far away, you will still find me in a pair of surf shorts during the summer.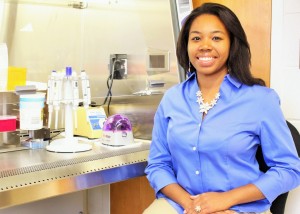 Nicole Lynn-Bell
Nicole obtained her Bachelor of Science Degree in Biology with an emphasis in Natural Resources from Central Michigan University. My undergraduate research under Dr. Peter Kourtev focused on invasive plants which triggered my passion to study microbes in an environmental context. After obtaining her degree she was eager to further her education and learned of an opportunity for early enrollment through UGA's Summer Bridge Program. As a PhD student in Microbiology, under advisement by Dr. Kerry Oliver, her current research projects involve elucidating diverse bacterial and bacteriophage interactions within the pea aphids', Acrthosiphon pisum, protective symbiosis. By seeking additional experience in understanding the various organisms involved in this symbiotic interaction, she accepted the responsibility of maintaining the lab's primary aphid stocks, as well as rearing and maintaining the primary wasp population. Although her responsibilities as a graduate student keep her busy, she enjoys volunteering and taking scenic walks to observe nature.
∴¤∴¤∴¤∴¤∴¤∴¤∴¤∴¤∴¤∴¤∴¤∴¤∴¤∴¤∴¤∴¤∴
Undergraduate researcher(s)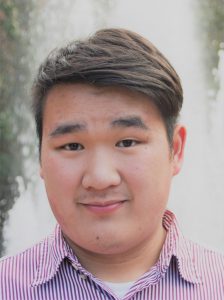 Christopher Akin
Chris is a current undergraduate student who has been connected with the Oliver Lab (Entomology Department) for quite some time now. As a result of seeking out research opportunities, he began as a volunteer in June 2018. He was able to secure a a CURO (UGA Center for Undergraduate Research Opportunities) research assistantship to support his research for Fall 2018 and Spring 2019. Although he successfully completed the assistantship in Spring 2019, he continues to work diligently in the Oliver lab pushing the boundaries of host-symbiont interactions.