Many of you are familiar with the Advanced Training program for Georgia MGEVs. We have offered in-person and online formats for the training, but they have all been during the week and offered as a group experience. So, even if you were participating in an online session, you had to be available during the session times in order to get the materials and complete the training.
This format hasn't worked for everyone. Some MGEVs work during the business day. Some MGEVs are not interested in traveling to attend training. Some folks had appointments or had to be out-of-town on a training date. We finally have a solution for you!
We are excited to offer the first self-paced, online Advanced Training for Georgia MGEVs! This training will be offered 100% online and course materials can be completed at a time of personal convenience. New materials will be released weekly on Saturday mornings. Any questions about the material are sent to instructors by Thursday of each week, and answers are posted the following Thursday. Activities are due on Fridays. To earn an Advanced Training certificate, individuals need to complete the coursework in the 6-week time frame of the course. We've offered the course once already this fall and it is now available for a second group of registrants!
The content of the training may be familiar to some MGEVs. We have previously partnered with the Georgia Center for Invasive Species and Ecosystem Health to extend the First Detector training to MGEVs as an in-person, two-day Advanced Training. We have partnered with them again to offer the training in an online, self-paced format that allows you to complete it at your convenience.
We extend our appreciation to the course contributors:
Rachel Carroll – Citizen Science Project Coordinator
David Clabo, Ph.D. – Assistant Professor of Silviculture Outreach
Chip Bates – Forest Health Coordinator for the Georgia Forestry Commission
Elizabeth McCarty, Ph.D. – Forest Health Specialist
Rebekah Wallace – EDDMapS Data Coordinator
The First Detector training focuses on the identification and reporting of invasive species. Participants need to be able to access course lecture videos and assignments via the online classroom site. Additionally, the mapping activity utilizes a free smartphone app, EDDMapS. Though the app is most easily downloaded to and used on smartphones, it is available in an online version accessible by computer. Participants are expected to use the app or the website to complete an assignment.
Recognizing that everyone's budgets have been affected in some way this year, we've worked to keep training costs low. The course fee is $15, covering the costs of shipping reference materials to participants.
Other handouts and activities will be available as PDF files for printing at personal discretion. Those who receive this training are expected to assist their respective county Extension office by providing educational instruction and outreach addressing invasive species.
A few details:
Category: [UFE, SGL]
Dates:

First course: completed September 12-October 23, 2020
Second course: November 7- December 18, 2020 (includes Thanksgiving week)

Course Capacity: Limited to the first 25 paid registrations
Registration:

$15, including reference materials delivered to participants via UPS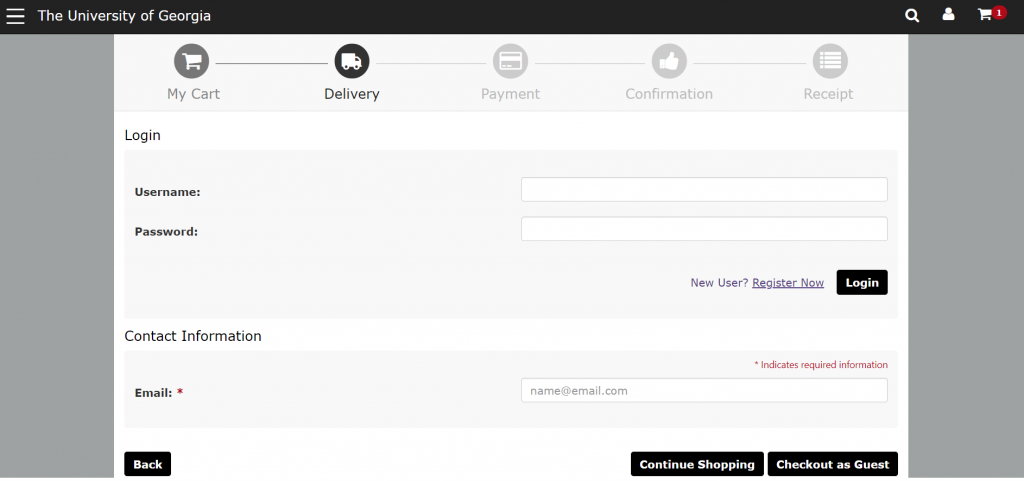 Important to note:
When using the online registration, please Checkout as Guest by simply entering your email under Contact Information. You do NOT need to Login or Register Now. Please complete your registration by entering your email address, clicking Checkout as Guest, and then proceeding to the Payment step.
Requirements for earning AT credit:
Participants must complete all 6 modules of the training and the associated assignments within the 6 week time frame in order to receive AT credit.
If you have already earned AT credit for First Detector, you can participate again, but you will not be awarded additional AT credit for the course.
This training can be applied toward a Silver or Gold Star recognition, but can only be applied once to one star. See Advanced Training webpage for more information.